The folks over at Bravo have finally given us the official dish on the Real Housewives of the ATL reality show. Several weeks ago, we gave out some exclsuive info about this new cast. And it looks like our sources were right on point. Here's the official lowdown: Sheree Whitfield Single socialite Whitfield, a resident of the exclusive Sandy Springs area of Atlanta, juggles her busy home life with a packed social calendar. She is a busy working mother to three children -- Tierra, Kairo and Kaleigh. Whitfield prides herself on her fashion sense, and owned her own upscale clothing boutique -- Bella Azul -- for years before closing up shop to focus on her next business venture, a clothing line called "She by Sheree." NeNe Leakes Leakes resides in the upscale Sugarloaf area of Atlanta with her husband Gregg, a successful real estate investor and business consultant, and their two sons, 18-year-old Brice and nine-year-old Brentt. Leakes donates her time to various foundations and is the founder of The Twisted Hearts Foundation, which brings awareness to domestic violence against women. Leakes also hopes to open a luxury boutique hotel in the very near future. Kim Zolciak Kim is single (but happily dating) and lives in an exclusive gated townhouse community in Duluth, GA with her two children, 11-year-old Brielle and six-year-old Ariana. She also has her sights set on fame in the music business as a country singer, and is currently working with Grammy award-winning mega-producer Dallas Austin and will begin recording an album later this year. More about the other ladies and sneak peaks at the upcoming season of VH-1's I Love Money when you read the rest...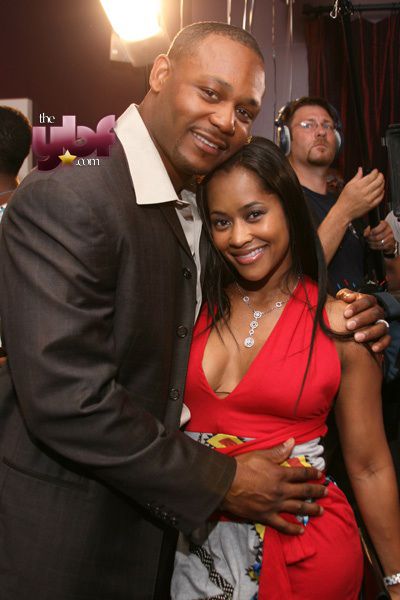 Ed and Lisa Hartwell
DeShawn Snow Snow and her husband Eric, captain of the Cleveland Cavaliers, recently moved to their dream home in Alpharetta, GA. Mother to three boys -- nine-year-old EJ, six-year-old Darius and five-year-old Jarren, Snow is an active member of the New Birth Missionary Baptist Church. She exercises her faith by running The DeShawn Snow Foundation, a non-profit organization focused on improving self-esteem in teenage girls. She is a regular on the Atlanta social circuit and extremely active in local philanthropy, sitting on the board of three different charities. Lisa Wu Hartwell Hartwell, a resident of a luxurious country club community in Duluth, GA, is a busy career woman who wears many hats -- she owns her own real estate firm, Hartwell & Associates, a jewelry line called Wu Girls, a baby clothing line, Hart 2 Hart Baby, and juggles budding acting, modeling, and writing careers. She's a devoted wife to her husband, NFL player Ed Hartwell, and their three children 13-year-old Jordan, ten-year-old Justin and one-year-old EJ. I am way too excited for this ish. Here's a couple sneak peeks we were sent for the upcoming season of VH-1's I Love Money:
America's favorite contestants from VH1's hit series "Rock of Love," "I Love New York" and "Flavor of Love" are set to star in the network's newest 'celebreality' series, "I Love Money" premiering on Sunday, July 06 at 9:00 PM.* Hosted by Craig J. Jackson, the 12-episode series will pit 17 all-star contestants against one another for a chance to win a $250,000 grand prize. Infamous cast members including 12 Pack, Chance, Heat, Midget Mac, Mr. Boston, Real, The Entertainer, Whiteboy, Brandi C., Destiney, Heather, Hoopz, Megan, Nibblz, Pumkin, Rodeo and Toastee will travel to Mexico where they will participate in outrageous challenges to test their determination to get rich. For this group of men and women competing for a chance at love is nothing compared to competing for their true heart's desire, money. The challenges will be based off of past infamous "…Of Love" moments including fierce bed battles, triathlons, and of course backstabbing. Contestants will have to put their brains to the test to assemble tricky puzzles and catapult devices. To spice things up, they will have to work the stripper pole and compete with g-strings. And of course the contestants will show the competition a little love with loads of lip locking.