All kinds of celebs came out for Will Smith's Hollywood premiere of Hancock:
Jada killed the red carpet in that green gown. But her hubby's choice of 3 piece suit is way too caddyish for me.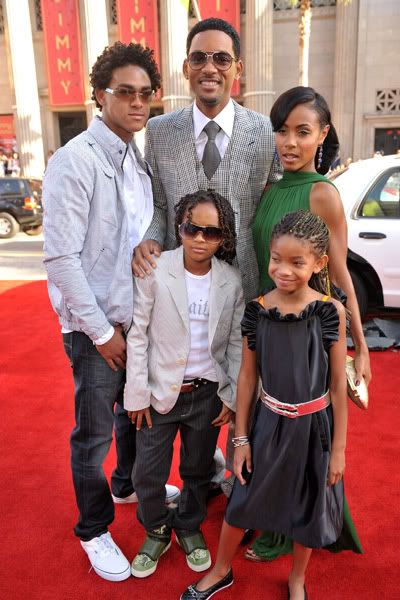 Of course all The Smiths came out to support dad.
Newlyweds Tia Mowry and Cory Hardrict made a fab appearance.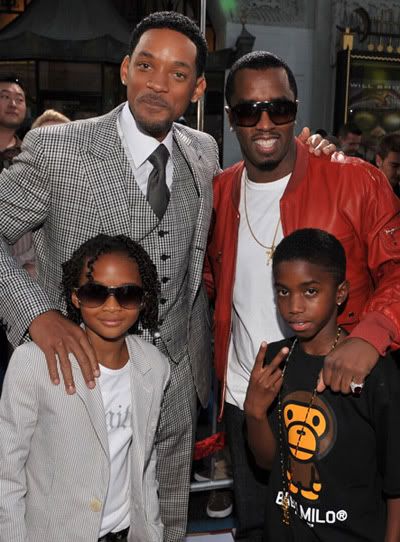 Diddy brought his mini me Christian Carter.
Latifah looked like she walked straight off the gym's treadmill/Jenny commercial set to this red carpet.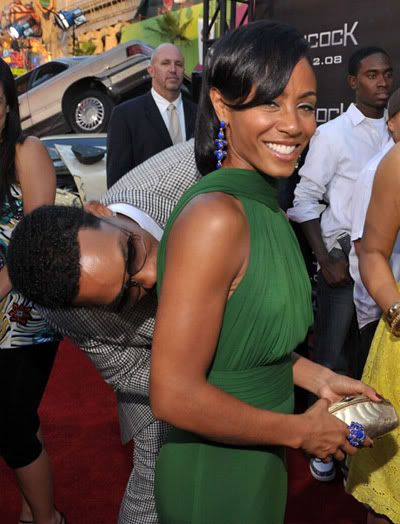 And of course...Will and Jada got frisky. Loves them. Lots more pics from the premiere when you read the rest...
Funny men John Witherspoon, Damon Wayans, and Sinbad were all there. And I'm loving the Fresh Prince reunion that went down: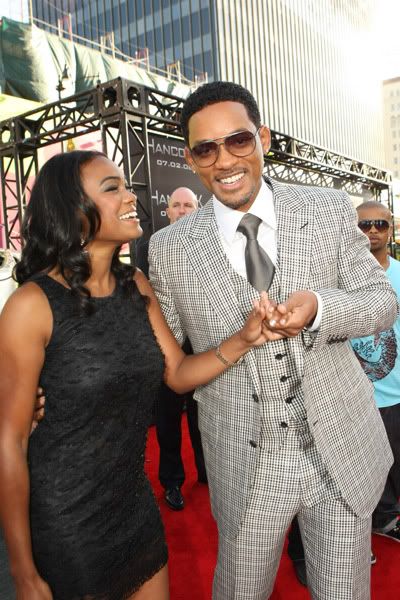 Not only Queen Latifah was there, but Tatyana came out to support too.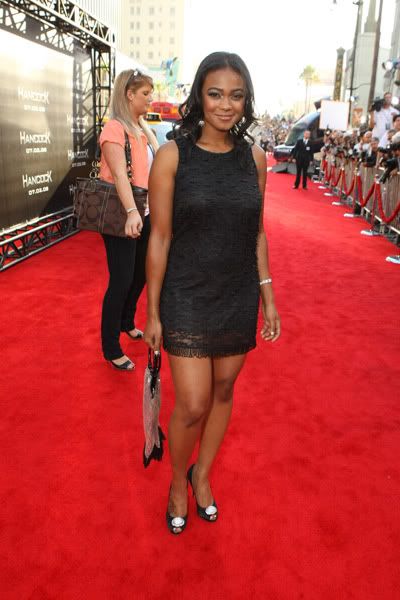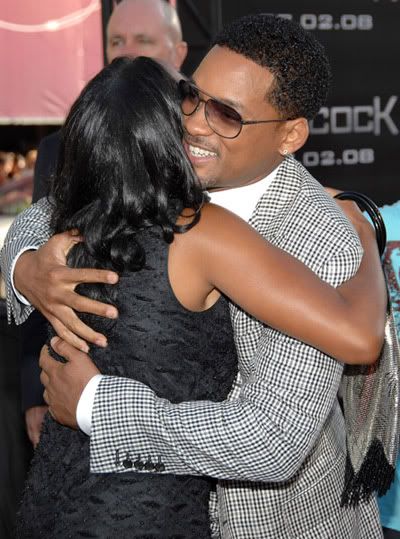 Awww Ashley. She finally looked like she put more than 5 minutes of effort into her look too.
Yeah we see you back there Raz B.
Nice step up for Tatyana.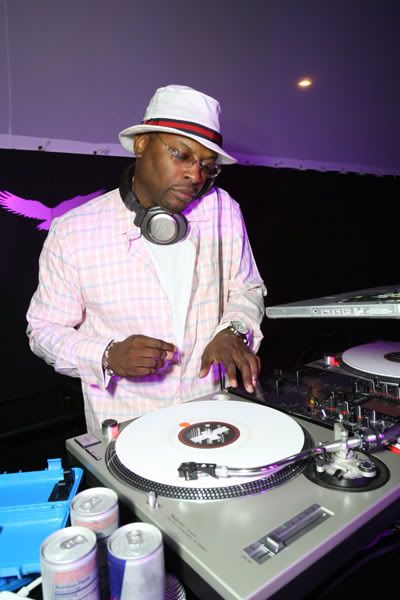 Jazzy Jeff hit the turntables.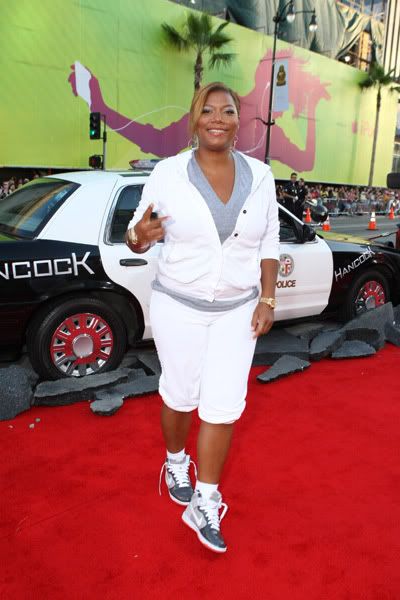 Damn Queen. You really could have stopped home first to change or something.
Oh ok I see y'all trying to have a Set It Off reunion in that piece Jada, Queen, and Viv. Where's Kimberly Elise?
Tia Mowry brought the utter fabulusness to the carpet: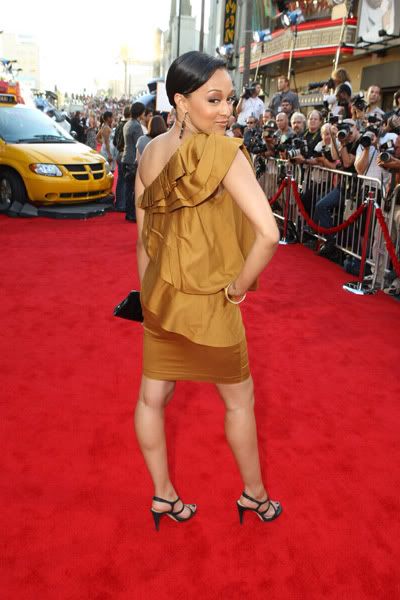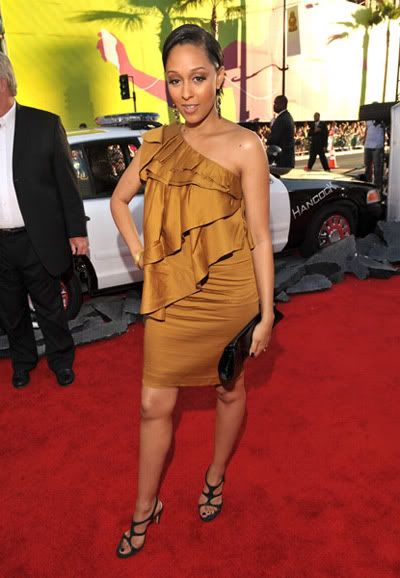 Work it out then Tia.
Tyrese hit the carpet.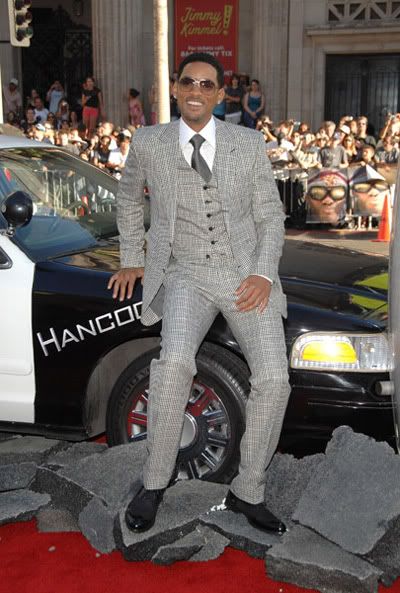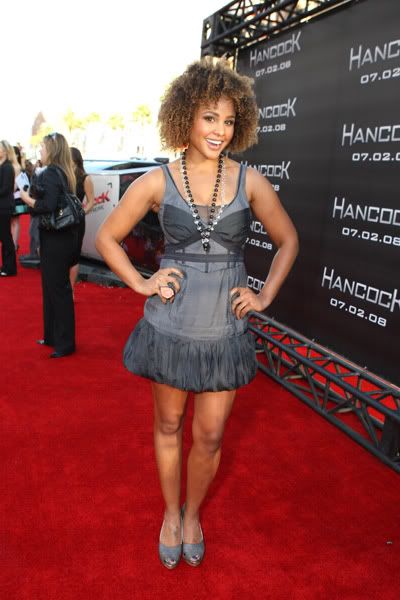 Model/Actress Haylie Marie Norman did too.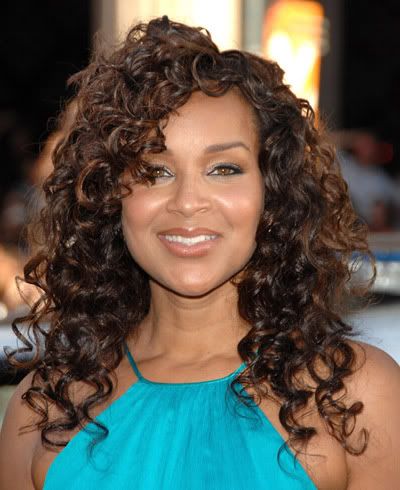 Um, you're loking quite Diamondesque here Lisaraye. I'm just sayin'...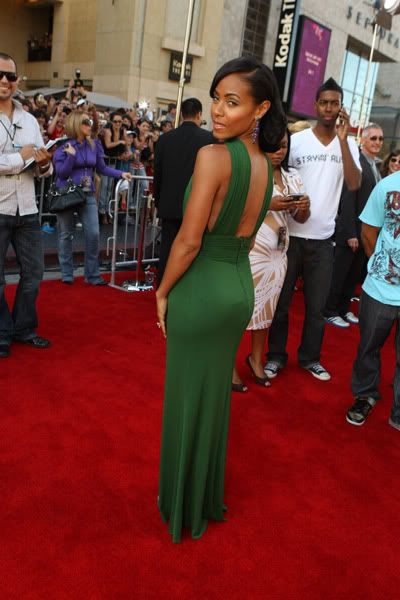 Can we focus on the fierceness that was Jada last night: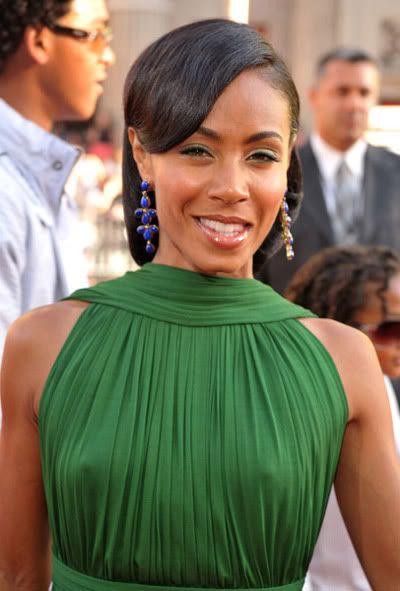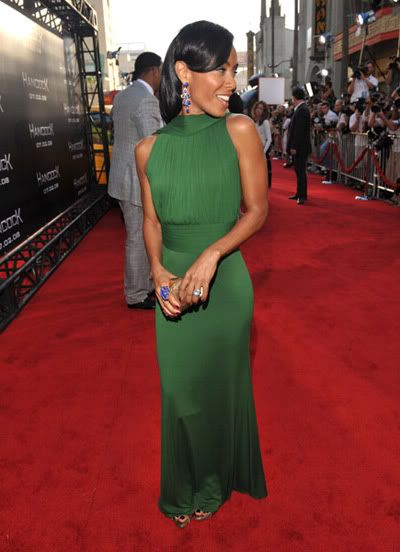 Hot. Jamie Foxx and Will cut up: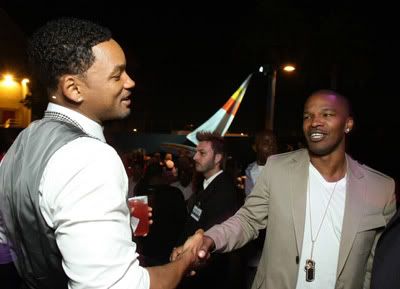 Silly silly.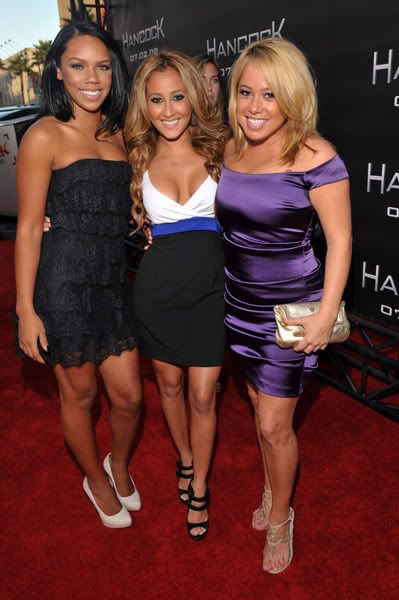 The Cheetah Girls made an appearance.
Damon and these wrinkled clothes at every event are killing me.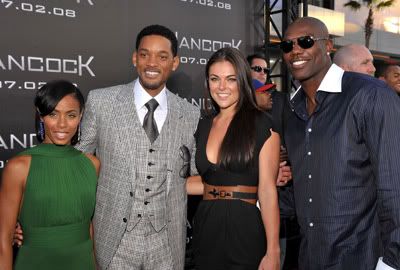 T.O. brought along his date Serinda Swan.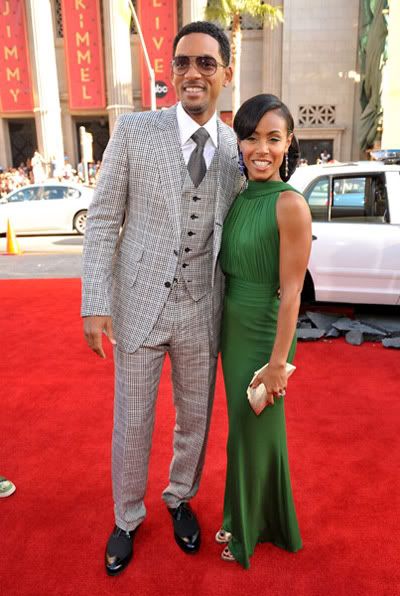 Loves it.