Cassie
hosted a cocktail reception last night to celebrate the premiere of MSG's new series 'NYC Sound Tracks" at Metrazur Restaurant in Grand Central Station:
Looking fab. More pics when you read the rest...
Loving Cassie's whole look this time around. And over at
Missy's
party at Marquee:
She celebrated her 37th birthday yesterday.
Oh hells no
LaurieAnn
.  WTF is this mess right here?  Silver poncho shorts?  With a polka dotted
and
striped
and
ruffled top?  Girl stop it.
Missy sipped the Patron...her own stash of course.
And got a kiss from her friend
James Cruz
.
And
Julissa
came out to celebrate too: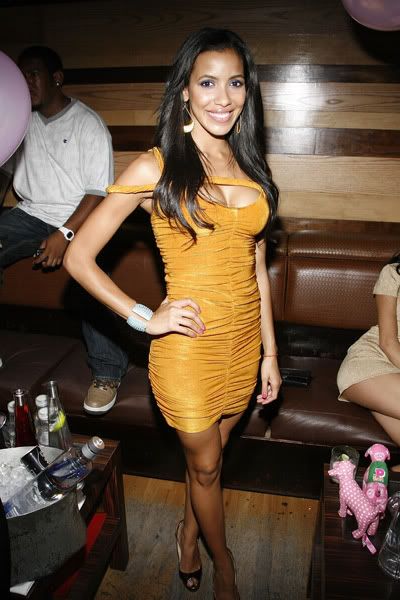 I see she loves the spandex. 
WENN, Kohen/Kambouris/Wireimage
The Randomness:
Please excuse the previous now deleted post. I was given incorrect info on he cover model.