I loves me some
Erykah
and all, but this sh*t (literally because that's what it looks like) she's rocking on the top of her head as of late is not ok: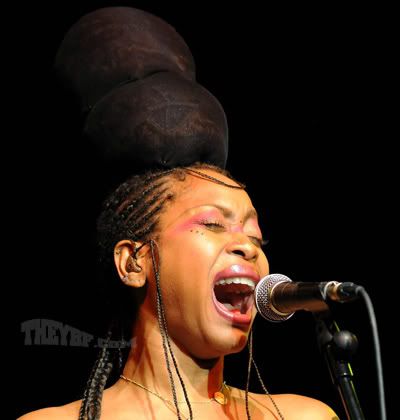 She rocked this look while performing in Dublin, Ireland last night.  And even she doesn't even look happy about this.  I know chick loves to be eclectic but this ish is worrisome.   She and
Lauryn Hill
are deeming themselves as captains of Team Foolywang. They need to stop.
WENN