Mariah's
new vid for "I'll be Loving You Long Time" is here:
And it looks like
Bow Wow
and
Omarion
are having a lover's quarrel:
Bow hopped on the "Lookin Boy" track for a remix and he fired some shots at O about those extra smedium ass pants he wears...as well as some other disses. I'm sure it's all just for publicity though. We all know the real deal.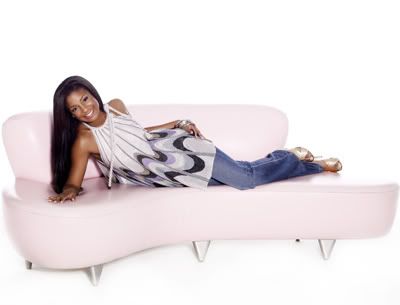 Yet another daughter of a pro athlete wants to break into the music world. Jacqui
"Qui"
Rice, daughter of former NFL player
Jerry Rice
, is ready to make her musical debut to the world. Her first single "Rev It Up" features
David Banner
. Qui's album LUV 'N LIFE is slated for release this summer.
Listen to the single here
. A little about Qui (pronounced "Kwee"): She's currently maintaining a 4.0 average at Washington, D.C.'s Georgetown University,majoring in government and Spanish, with a focus on international relations. While recording LUV 'N LIFE, Qui says her goal was to keep it "funky, fun and positive. You pretty much groove to every song on here." About her fam, she says: "My lifestyle doesn't depend on my Dad or Mom's success. I want to make a first impression based on who I am alone."