YBF is on the scene in New Orleans at Essence Fest 2008 and we caught the star-uhs out and about at the daytime seminars and nighttime concerts:
Solange
rocked her cute look today during the daytime festivites.
So did
Sanaa, Keisha Knight Pulliam Tanika Ray
, and
Lynn Whitfield
.  Looking fab ladies. And
Chrihanna
were in full effect at last night's concert:
By
the way,
Kanye
headlined and gave one of the most fantabulous performances of the night.  Loves it.Lots more pics and exclusives when you read the rest...
We chatted it up with
Tasha Smith
, the breakout star of Tyler Perry's
Why Did I get Married
, while she was taking in the concert from the VIP room.  And the self proclaimed YBF Stan dished to us about her new movie role.  This time she's putting on her director's hat for the first time and she directing an inspirational and uplifting movie called
Family
.  It's starring Bow Wow, Sharon Leal, and Tasha's twin sister.  Fab.
Also spotted int he VIP area was
J. Holiday
right after he got off the stage.  And I guess being the oening act got to him because dude was acting like somebody pissed in his cornflakes.  Trust me. 
We even spotted
Rev. Al Sharpton
in his pimp linens and perm.  He was trying hard to stay hidden in the cut and off to himself, but his fans (no, really) couldn't get enough of him and he eventualy left out.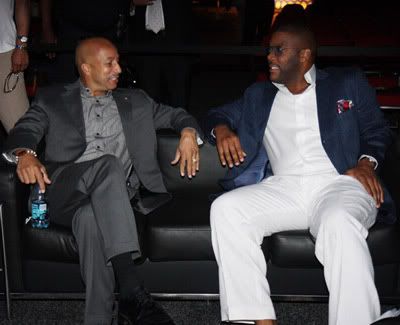 Earlier in the day, New Orleans 
Mayor Ray Nagin
presented N.O. native Tyler Perry with a Key to the City.  Nice.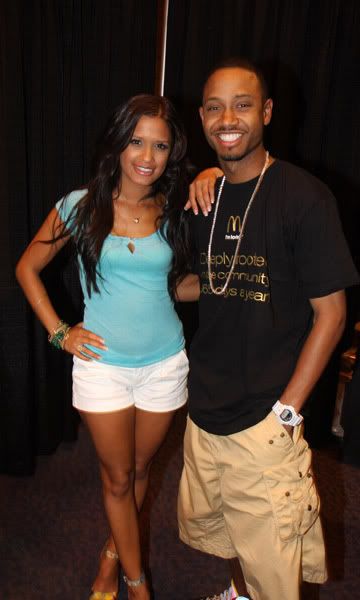 Terrance
and N.O. chick 
Rocsi
were around town taking in (and hosting some of) the events.
Chilli
looked fab as usual.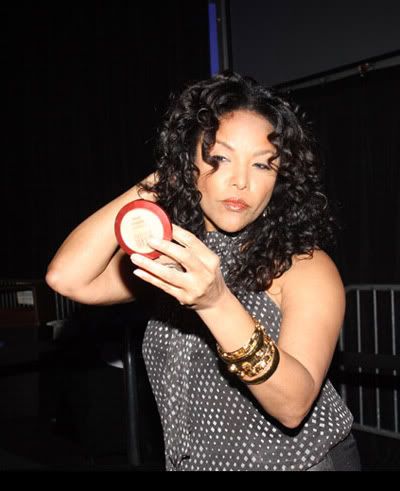 Oh Lynn. 
Shaun Robinson, Sanaa L., Solo, and Mikki Taylor hit the flashing lights.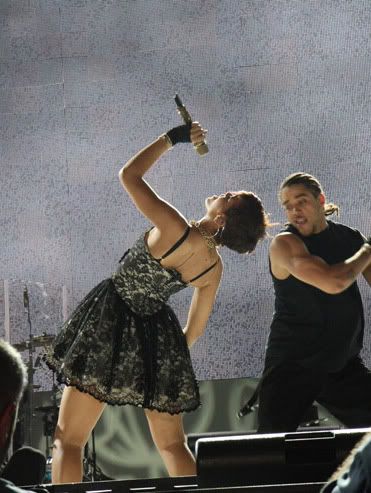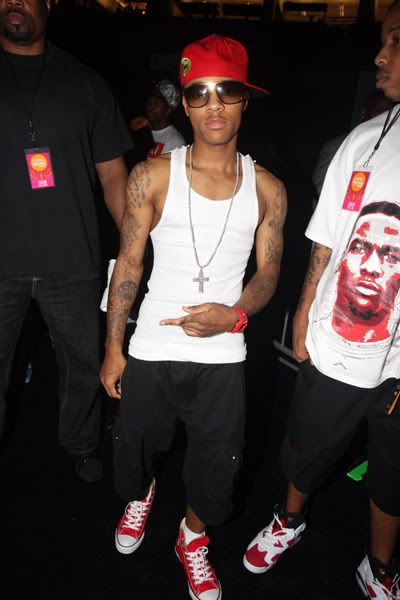 Bow Wow
made a surprise appearance to perform with Chris Brown.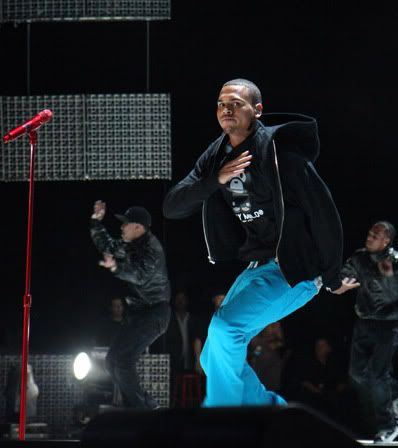 And I see CB jacked his lol boo Rih Rih's blue pants.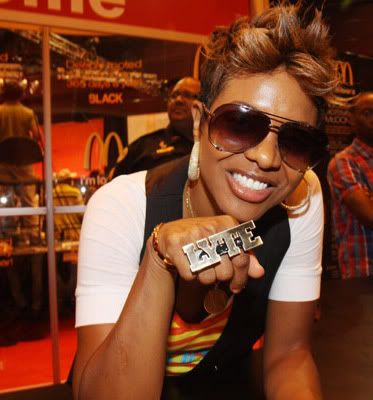 And
Algebra
and
MC Lyte
mad appearances.  Fun times and more weekend juice from Essence Fest later...
TheYBF.com, Nunez/Wireimage