Ok I'm finally back from the Essence Fest in the N.O.  (more juicy dish on all that later) and now we're back to business.  Check out who all hit the Italian Riviera for a group vacay today:
Tyler Perry, Oprah
, and
Gayle King
were all spotted yachting around Italy to different restaurants and shopping.  No
Stedman
? *fake surpised look* 3 snaps for all the kids.  Tyler must have gunned it for the Italian Rivieria seeing that he's been chilling in New Orleans all weekend.  Must be nice...  And speaking of vacays,
Mya
was spotted on the beach in Barbados today relaxing: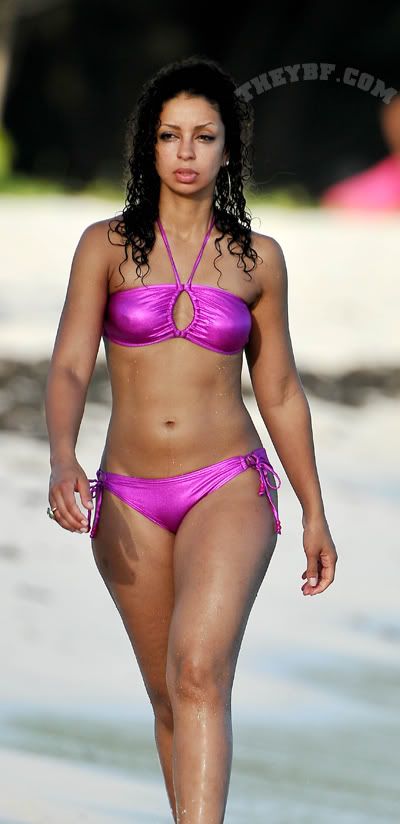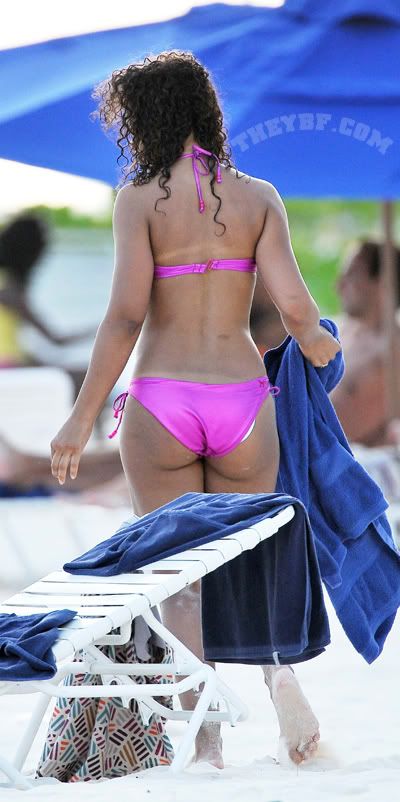 Chick is trying hard to keep that career going I see.  We all know how well "candid" paparazzi photos work for some other chicks in the game.   She's looking fab though. More pics from both vacays when you read the rest...
Funny that Mya has been spotted frolicking out and about on the beach in Barbados since I hear she was a no-show to her performance this weekend.  And with no reason given at all.  Folks bought plenty of tickets to see Ms. Harrison perform but ya girl was nowhere to be found.  And the clubgoers were pissy I'm told.  I'm sure these pictures of her chillin' in the area and not showing up for her gig with no explanation aren't going to help matters.  Good luck with that Mya.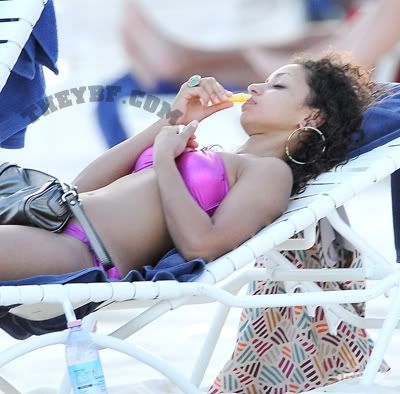 Gotta stay pepared with the lipgloss ladies.  And as for Oprah and Co.: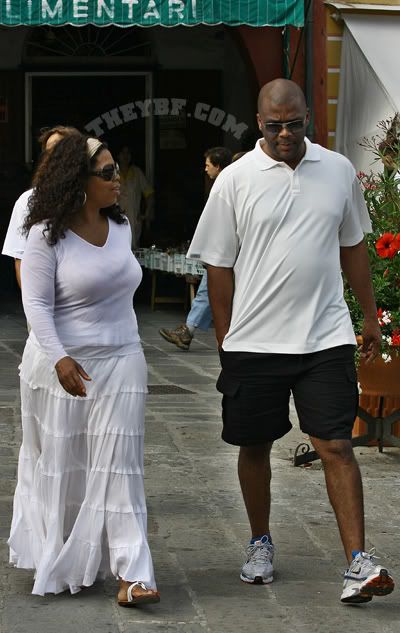 She and her vacation weave looked like they were having some fun times in Italy with Tyler and Gayle.
That's just a ridiculous amount of money sitting right here in this picture.  Loves it.
Splash News