Lance Gross
and
Eva Marcille
are putting their coupledom to good use.  They're featured in a new ad campaign for BARACK THE VOTE tees in bright new funky colors and the website:
I hear they're getting pretty serious by the way.  Even calling themselves America's Next Top Couple.    More ish when you read the rest...
Looks like
Chris Brown
can add hit songwriter to his list of talents. The 19-year old Tappahannock, VA native recently penned
Rihanna's
hit new single "Disturbia" with his writing team Graffiti Artiztz. The single is rising the charts, and currently rests at #11 on the Billboard Hot 100 Singles Chart. Now that's a nice gift for your lil boo. He's also nominated for 10 Teen Choice Awards.   So how did some celebs spend their 4th of July holiday weekend?  Fabolous was spotted at a barbecue at the House of Hennessy in the Hamptons: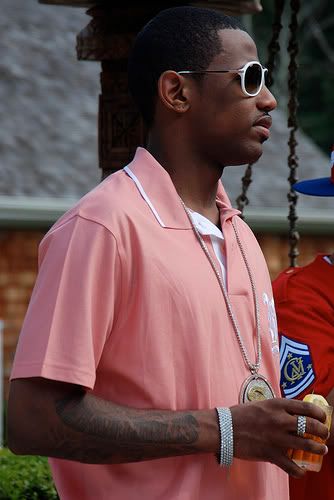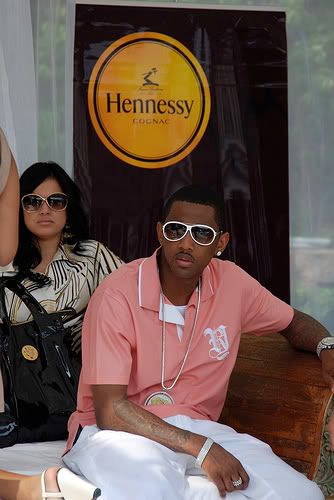 He sipped up Hennessy cocktails and some attention from the ladies.  We love you Fabo! Speaking of the Hamptons, Diddy was there this past weekend to accept an award at the luncheon honoring the legacy of businessman Reginald F. Lewis: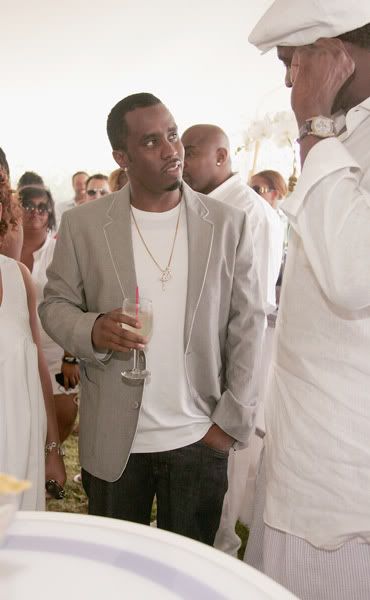 So fresh and so clean.  He even stopped to chat with
Charles Oakley
.   And
Michael Strahan
was there with his girfriend
Nicole Murphy
doing his new job---hitting up parties: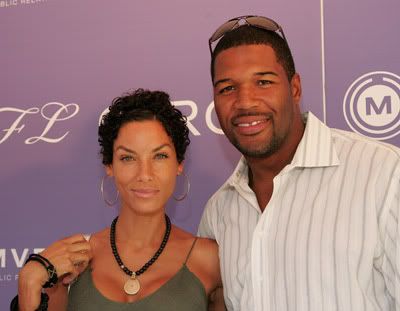 Nice.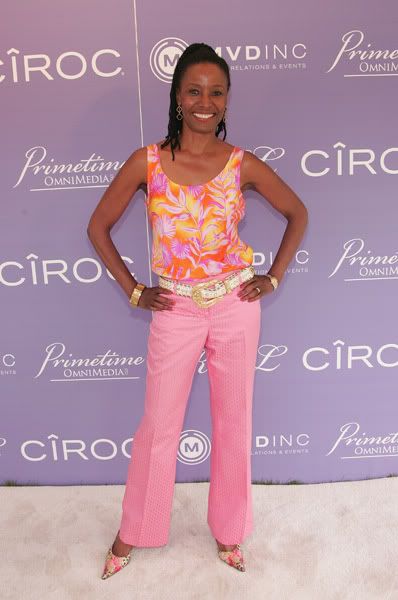 B. Smith
came out.
And of course, Mama Janice wasn't missing her baby boy accept his award: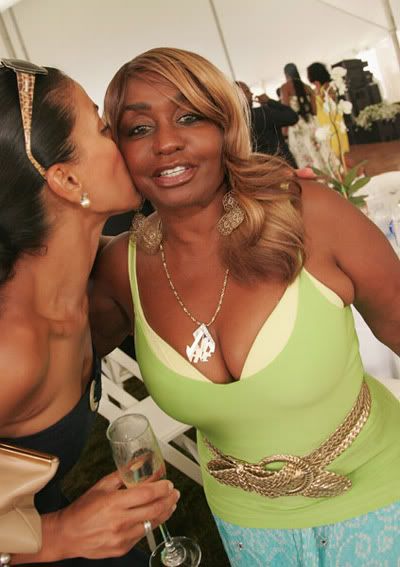 That outfit looks--soulful--just from the waist up.  I'd hate to see the rest.