Just as we reported a while back that this current issue of
Vogue Italia
is the All Black issue featuring some of the most fabulous models in the world, check out
Naomi Campbell
and
Tocarra's
pics from the issue:
Pure fabulousness.  Lots more pics of both ladies and pn the set with
Khia
when you read the rest....
Some pics NSFW
The hotness that is Tocarra:
Who said a CGU chick can't do high fashion?  Loves it.     And here's the rest of Na Na's pics: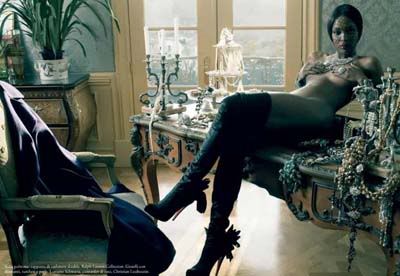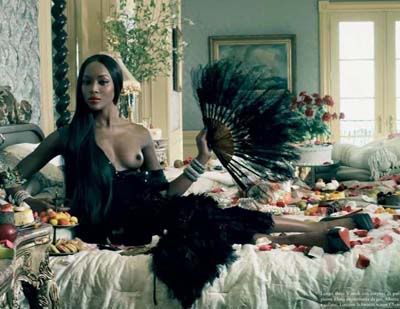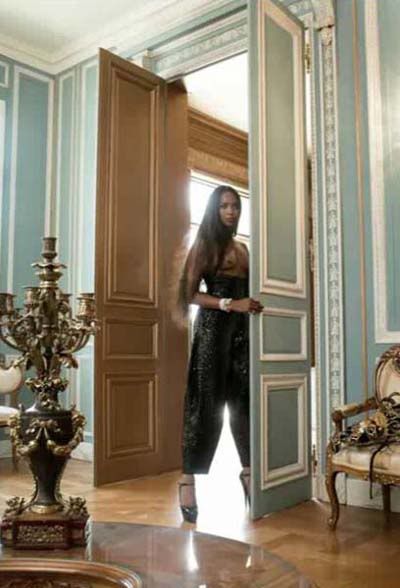 Beautiful.
  And on the other side of things, Khia looked a foolywang mess on the set of her new video for "Be Your Lady":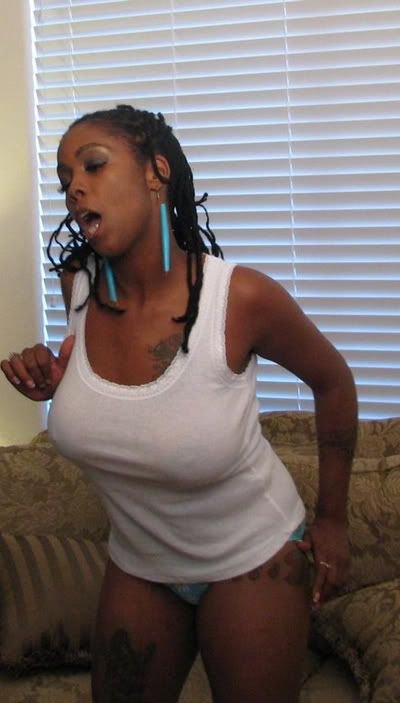 Yes, this was a video shoot.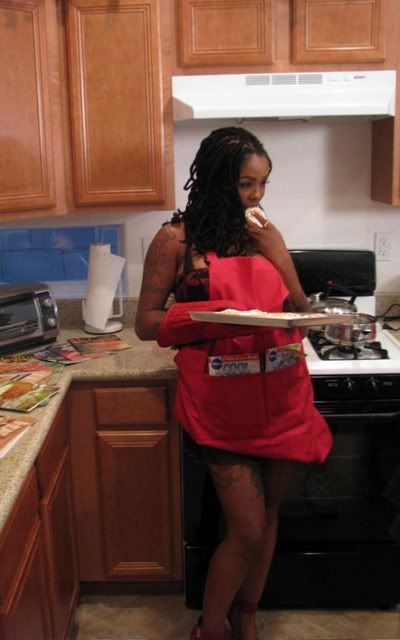 So many questions, so little time.  She couldn't just rent an upgraded apartment/condo for just one day?  Really?  Isn't that the apron they use at Home Depot?  I just don't think that ish is for the kitchen.  Do we
really
want Khia making us anything to eat when all she talks about is "snatchin' the cat back" and "getting her neck and back licked"?  I'm just sayin'.  But of course, there's more: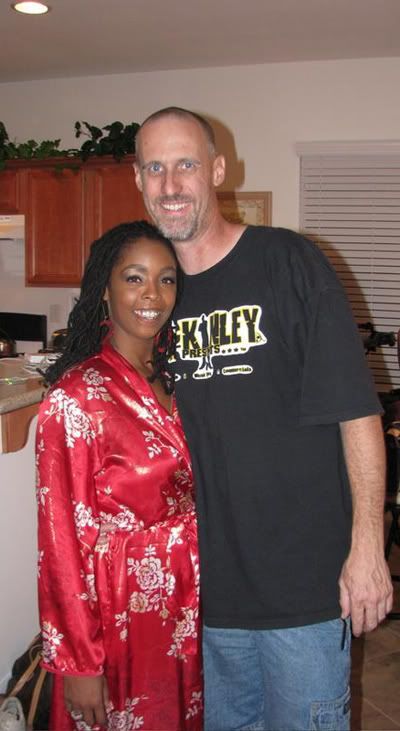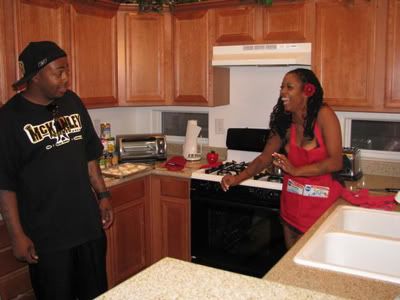 Sigh.
Myspace.com