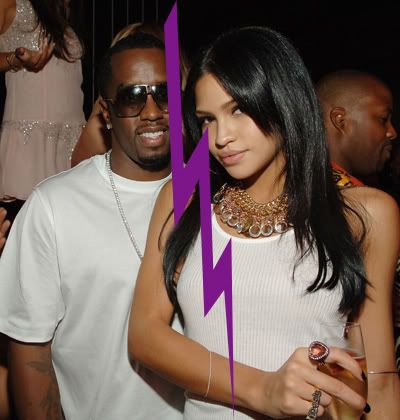 Well what do we have here?  After months of these two sneaking around and denying their relationship even after
getting caught red handed
,
Cassie
has confirmed she and her boss
Diddy
have split up.  And you had to be in a relationship first to split up right?  I hope Assie wasn't having a blonde moment thinking that she can confirm they "split" without inevitably confirming they were together in the first place.  Regardless, it's the truth.  According to
US Magazine
:
Diddy and singer Cassie are no longer dating but that didn't stop them from leaving a NYC party together Wednesday night.
"I will confirm that rumor," the 21-year-old told reporters who asked her to confirm split rumors at DJ Cassidy's birthday at Cipriani 23rd Street.
Though Cassie tells Us she's not seeing anyone special "right now," a party source spotted Diddy and Cassie "slipping out" together after the soiree ended.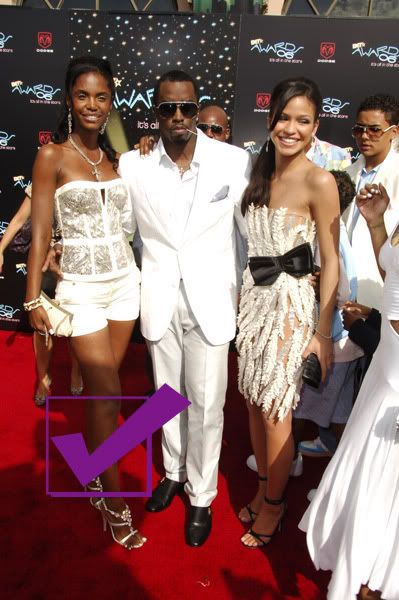 Aww shucks now.   I know
Kim Porter
is somewhere doing her happy dance and going out to buy yet another new set of "Welcome Back To Me" lingerie.  Meanwhile, Cassie's album is slated to drop in September.  LOL at the fact she thinks that'll actually ever happen.  Y'all know Diddy's policy (especially when you don't have a  lick of talent)--no nookie, no bookie.  Now will somebody PLEASE hand this chick a full time modeling contract?  Please and thank you.   The Randomness:      1.  In non-YBF news, you can check out pics of Jamie Lynn Spears' newborn baby Maddie
here
.      2. 
50 Cent
has opened up about his baby mama drama and says he really just wants to see his baby (his 10 year old son Marquis).
Story