Celebs took it to the streets yesterday as they were spotted out and about in the big cities: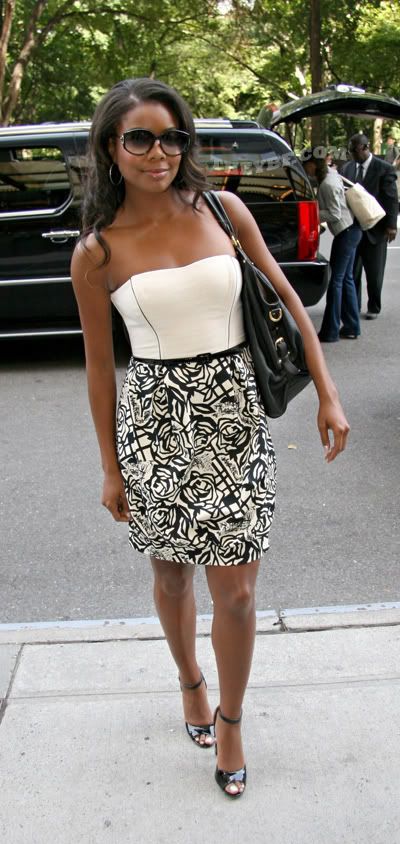 Gabby Union
was spotted arriving to her NYC hotel yesterday. Apparently she's in the City to do some BET Networks appearances.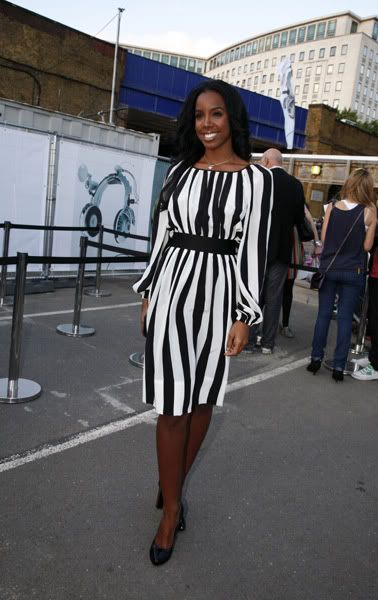 Kelly Rowand is
still overseas and now chillin' in the UK.  Gotta stay where folks love you.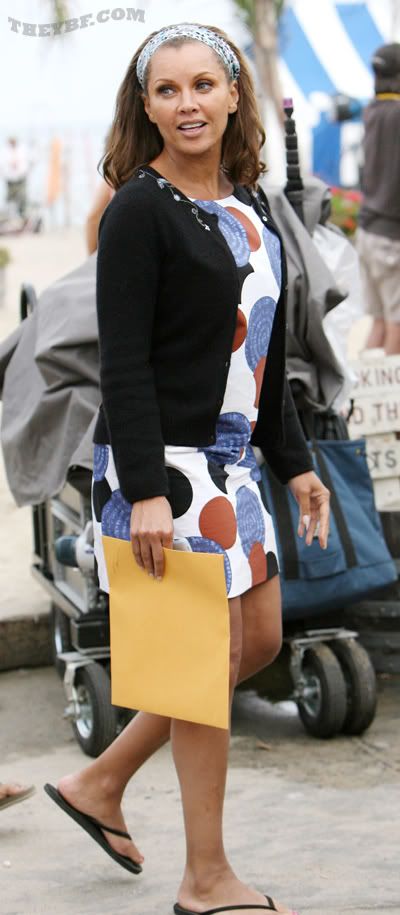 Vanessa Williams
was spotted out in Paradise Cove, Malibu yesterday makeup free and still fab.  
And YBF actress
Nicole Fiscella
was spotted walking around the NYC yesterday with her
Gossip Girl
co-star
Leighton Meister
. Can't wait till that show comes back on. Loves it. More of these pics when you read the rest...   Gabby was looking fab yesterday in this black and white floral dress number: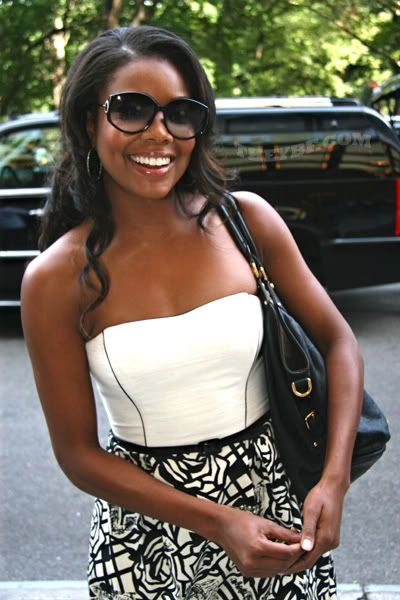 She's probably one of those chicks who wakes up looking this gorgeous.  Damn her.   Speaking of gorgeous: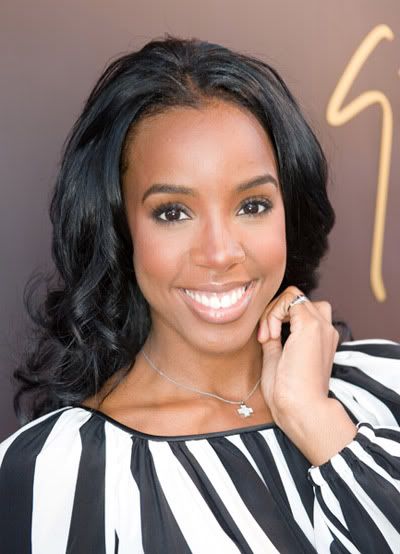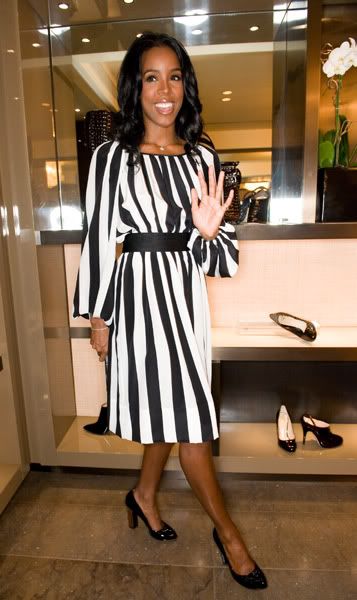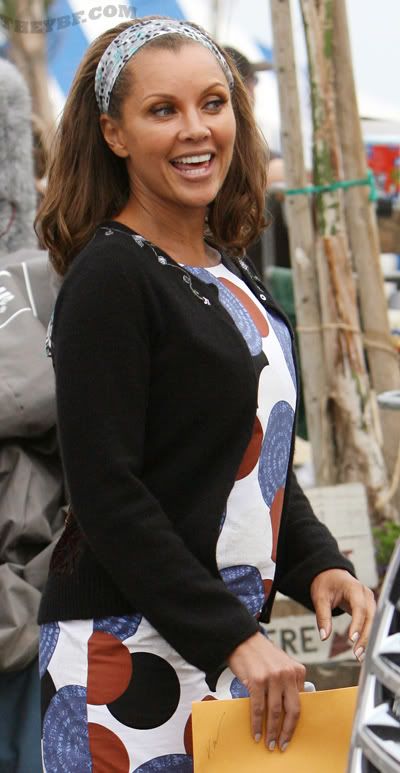 Kelly and Vanessa Williams pass the close-up test with flying colors.    And Nicole Fiscella was spotted hitting the streets of New York with an AeroBed suspiciosly attached to her shoulder: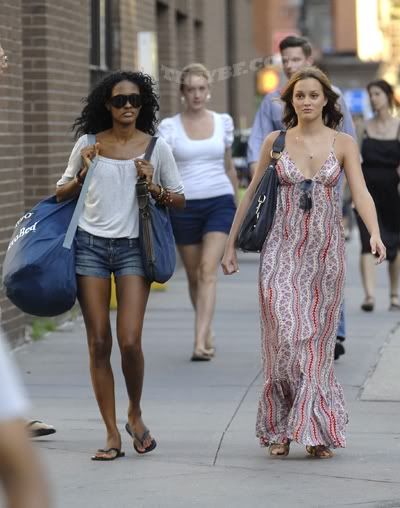 Still looking laid back and fab even while makeup free.  Can you believe this chick is turning 29 this fall?  Wow.  Now if only they would give her more than one line per season on
Gossip Girl
.  I mean I know she's the token ethnic girl on the show and all but damn....  
WENN, Splash News, Marsland/Wireimage