In case you missed it...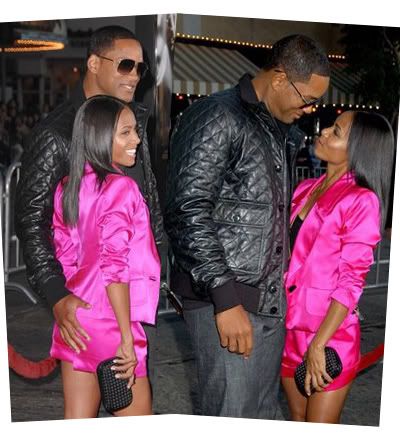 I was waiting for a valid source to confirm this here before I posted it and that it has. 
Will Smith
has confirmed what damn near everybody has suspected for several years now about he and
Jada's
"open marriage".  In an interview with UK magazine
Reveal
, Willy himself has confirmed that he and Jada ask for each other's approval before they have sex with other people.  And I quote:
"Our perspective is, you don't avoid what's natural and you're going to be attracted to people." he says. "And if it came down to it, then one would say to the other: 'Look, I need to have sex with somebody. Now, I'm not going to if you don't approve of it'." The 39-year-old star explains that the couple's open policy has been in place from day one of their 10-year marriage. "In our marriage vows, we didn't say 'forsaking all others'. We said 'you will never hear I did something afterwards'. Because if that happens the relationship is destroyed." Other things that Will says are important in his relationship are keeping in shape for his "little firecracker" Jada, the "look in her eyes", and communication. "And lots of sex makes for a good marriage too!"
Very interesting.  I put 5 on it
Will tapped Charlize Theron
.  He doesn't go into detail whether this also applies to same sex relations as well...but from what I hear this marriage is as open as open can get.  And it definitely aint for everybody.  Speak on it...