Rih Rih
was spotted shopping it up on streets of Milan, Italy yesterday: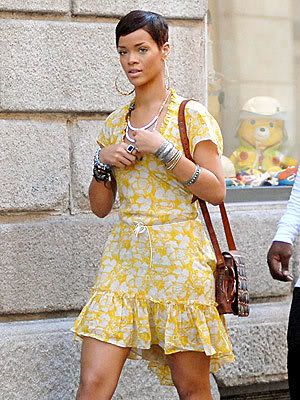 And she's rocking a new look using a whole lot of pomade to slick down her fade. Meanwhile, her beau
Chris Brown
talked to the media recently about NOT talking to the media. He says he'll always keep the public guessing about his "relationship" with Rihanna because it's none of their business: 
"Nobody wants to focus on what's positive, they want to know about my personal life. Every interview I do, they're like, 'So, how are you and such and such doing?' And I'm like, I don't know you, why you all in my business? So that's my take on it personally."
Oh Chris...