The 2008 ESPY Awards went down last night and it's pretty much the Oscars for sports.  And the athletes' wives put on their Sunday bests to show all the groupies and sidepieces who's really running things.  And they are uber serious about this ish.  So...you decide who rocked the best look last night: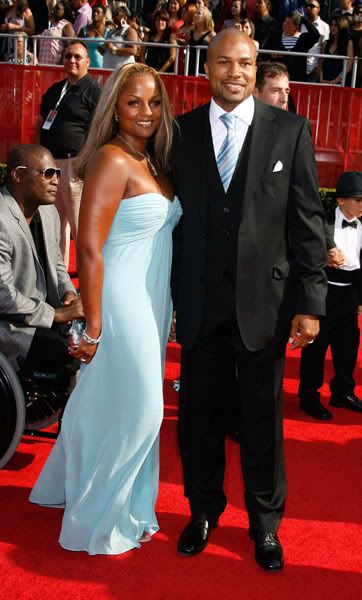 Derek Fisher's
wife
Candace
Kevin Garnett's
wife
Brandy
.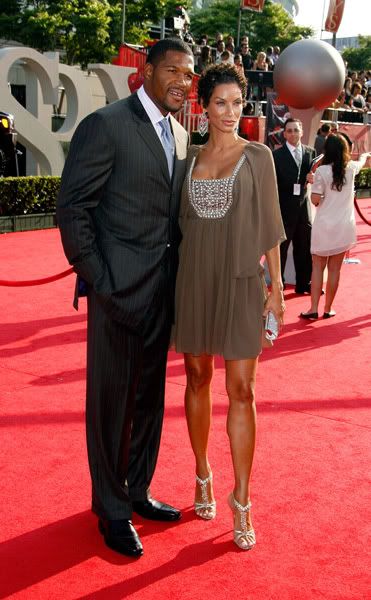 Michael Strahan's
girlfriend
Nicole Murphy
.
Paul Pierce's
girlfriend and baby's mother
Julie Landrum
.
T.O.
's main chick of the moment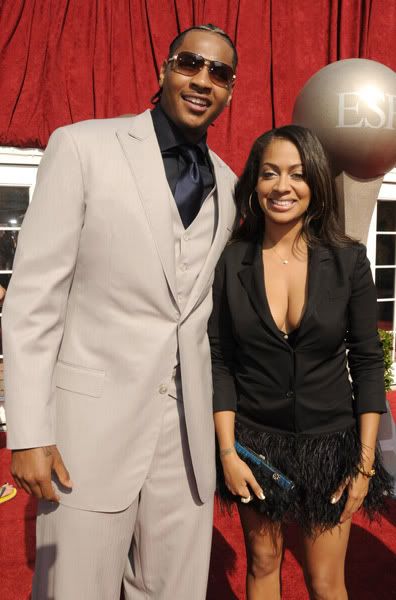 Carmelo Anthony's
eternal fiance
LaLa Vasquez
.  
WHO RAN IT?!
Shearer/Mayer/Wireimage