Celebs kicked it in the Hamptons this weekend for various parties, one of which was
Russey Simmons'
9th Annual Art For Life Benefit Gala in East Hampton:  
Oh my.  Aretha's pearls have seen some things haven't they?  But she
is
looking better these days.   Dammit Janice Combs:
\ *
Sigh
* My issue, Diddy, is that you're constantly standing there posing with your mama while she's looking a foolywang circus clown lavender mess at damn near every party.  Yet YOU stay fresh and clean at all times.  I honestly just fdon't get it and I have decided to give up trying to.  Damn shame...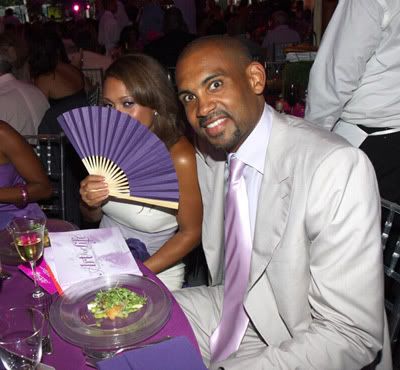 Tamia and Grant played peek-a-boo.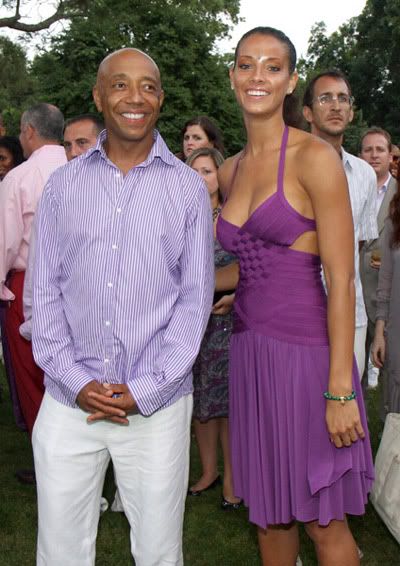 Russ and Porschla got all coupley.  And we still don't know if they really broke up or not.  
And Ming and Aoki Lee looked adorable as usual.   Lots more pics when you read the rest...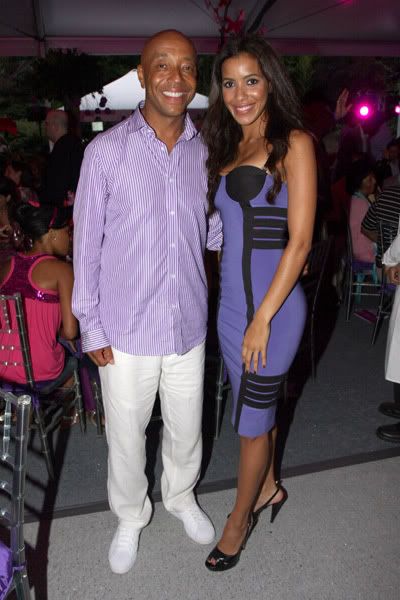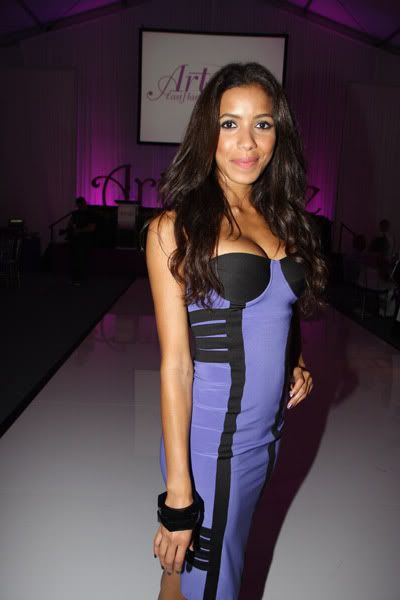 Julissa hit the party solo...again.  I guess her supposed fiance Larry Johnson really is out the picture.
Gayle and her date Curtiis Martin were there coordinated and all.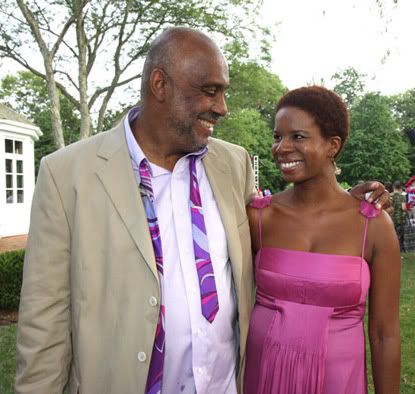 Danny Smmons and Tangi murray shared a moment.
Deborah Roberts and Al Roker were there.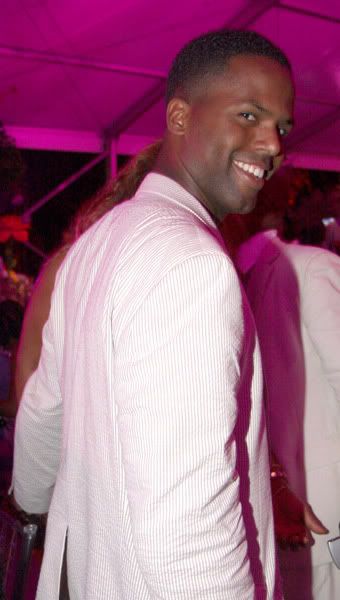 AJ made an appearance.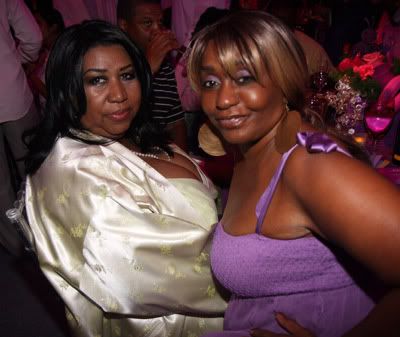 Sigh.
Christy Turlingotn, Erica Reid, Tracey Edmunds, and L.A. Reid all posed for a pic.
Ed Lover made friends with NY Governor Paterson.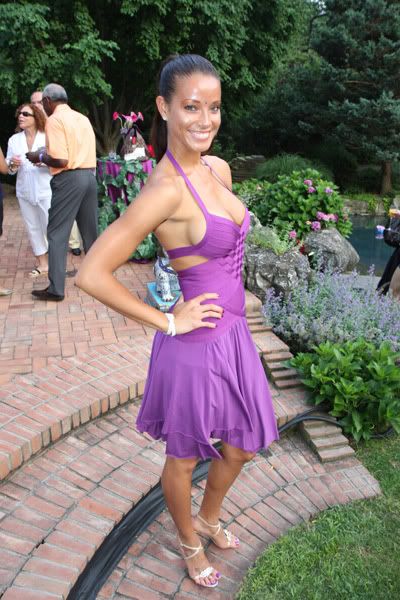 Porschla rocked a cute dress.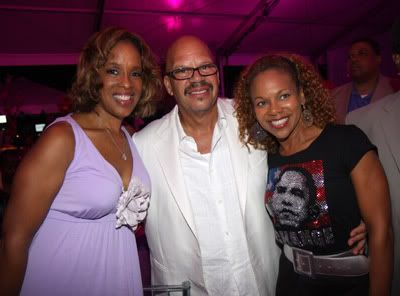 Gayle kicked it with Tom Joyner and his wife Donna Rchardson-Joyner.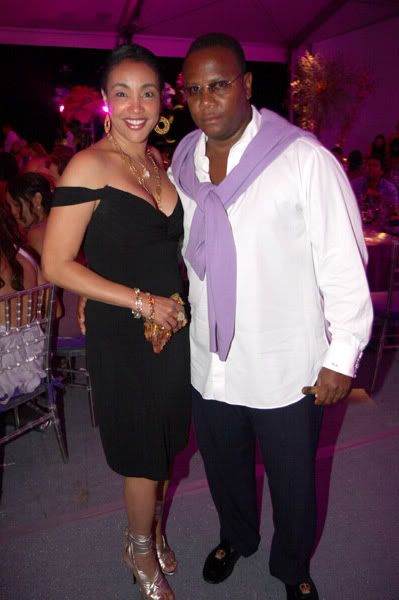 Um, ok Morris and Jaci Reid.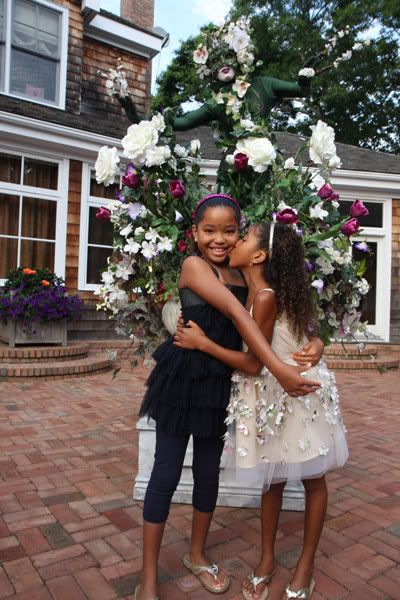 The girls got cutesy.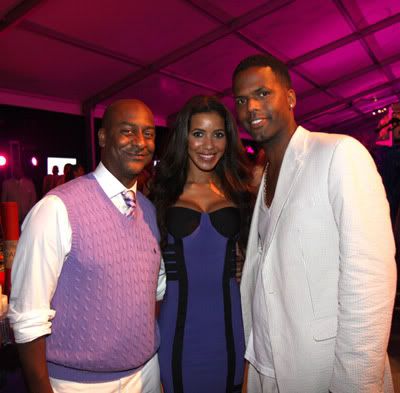 Stephen Hill hopped in the pic.
Cuteness.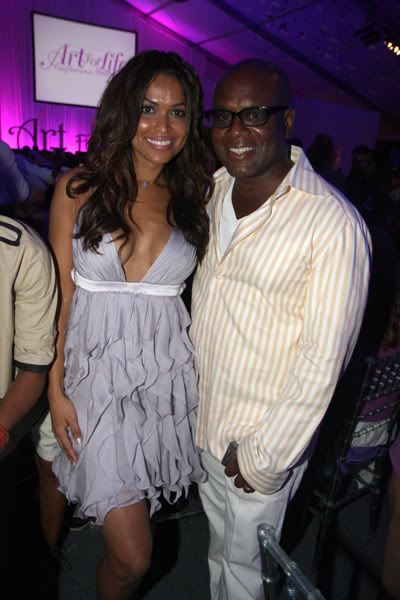 I wonder what Tracey's up to these days.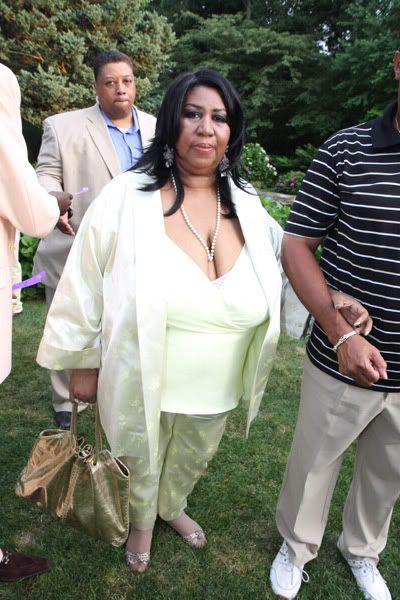 Mama Retha was spotted minglng at the party.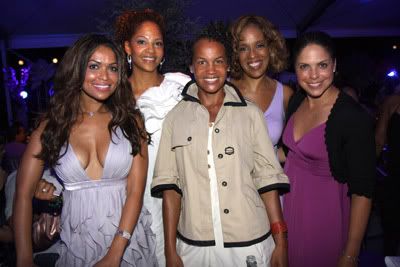 And several of the ladies copped a "girls pic"--Tracey Edmunds, Tracey Mourning, Gayle King, Erica Reid, and Soledad O'Brien.  Looks like fun times were had by all.  
Nunez/Wireimage