Once again it looks like BET's 
Terrence J's
smart mouth has gotten him in trouble.  While it looks like things are going to be back to normal over at
106 and Park
this week, things weren't gravy back in his second home state of North Carolina this weekend.  Terrence was back in town for a party at UNC Chapel Hill when he let the liquor do the talking for him.  Sources tell TheYBF.com he had clearly downed too many cups of crunk juice when the foolishness began.  Terrence popped off at the mouth at another club goer and a fight began to break out with Terrence as the target.  As you can see in the pic above, his BFF Fred and security were trying to defuse the situation to no avail.  And in the b*tchass move of the day, the other person chased him out the club while security tried to get involved.  Terrence then hid out in his car looking scared for the rest of the night.  Why he stayed there is beyond me but I have a feeling it was because his sloppy drunk self couldn't drive. Tisk tisk Terrence.  Sadly, nothing about this situation surprises me.
Pic via So Real Ink
Pics of
Teairra Mari
performing for the ESPYs afterparty when you read the rest...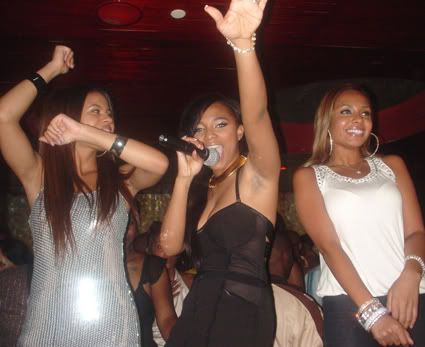 T. Mari is hitting the stages now to make a comeback.  I hear she's determined to be bigger than Rihanna to prove to the Roc what they missed out on.  Hmmm.  I don't know how that's going to work unless she dons more S&M gear than Rih Rih while performing, if that's possible.  Here's a few more pics from her performance: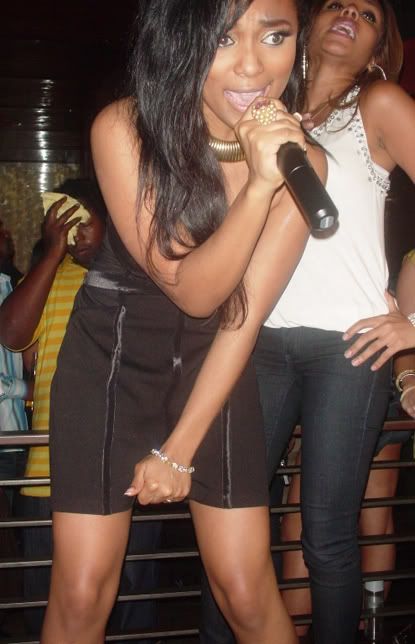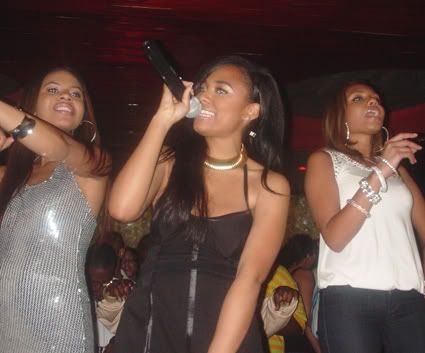 Fun times.