Jennifer Hudson
was spotted in a questionable outfit while walking the streets of New York City last night: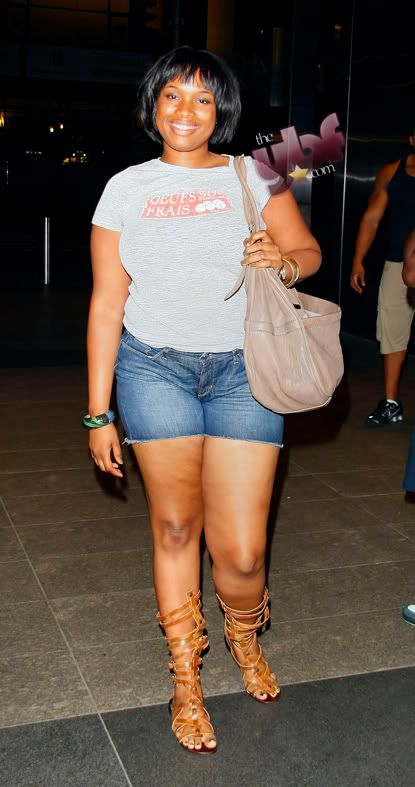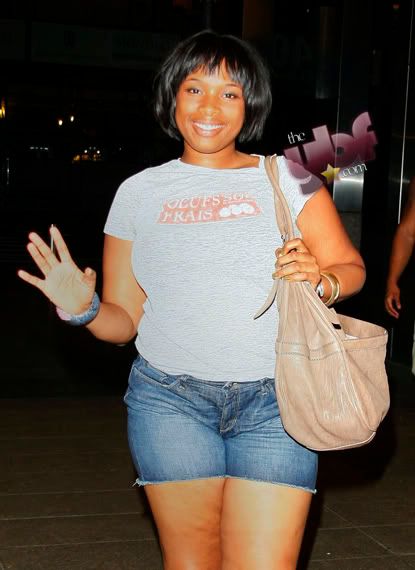 Even if you were just running to the store real quick Jenny, I would have had to tap you on your shoulder about this outfit had I seen you.  Shorts are tricky in general to pull off, and this right here shows the trick tricked you.  And I'm not going to even touch on the XXL gladiator sandals. Not feeling the look.  But we still gots love for you Jenny.  I
do
suggest you dump
Tangy Turban Talley
as your stylist by the time your album promo period rolls around.  Just a suggestion.  
Splash News