Foxy Brown
(that's one of her pics from her Sept. 08
XXL
spread) is talking about how her relationship with
Jay
isn't what it used to be and how she missed him.  And if there was any doubt he ever tapped that, gone ahead and erase it.  Here's a snippet
from her XXL cover story
:
It's often been speculated that Foxy's heart belonged to a former partner in rhyme who went on to become her boss. She remembers when Brooklyn producer Clark Kent rolled up to her block in a white Lexus and introduced her to a tall, skinny guy with a cane. "He was so smooth. His swagger was just incredible," Foxy says. "From that moment on, Jay and I became Bonnie and Clyde," she says. Fifteen years later, on Broken Silence's "Fallin'," she raps, "If I was to die, be too many cowards alive/Fox Brown, Bonnie minus the Clyde."
"IT WAS LIKE 'I NEED YOU TO HELP ME SAVE MY LIFE,' AND [JAY-Z] JUST WASN'T THERE."
"A lot of things have happened over the years between Jay and I," she says of the man who signed her to a multimillion-dollar deal at Def Jam in 2005, nine years after their classic duet "Ain't No N*gga" gave him his first radio hit. "But there's an unbreakable bond that will never die. 50 wanted me to be part of his team so bad. He was like, 'Look, I'll do it with Jay, half and half.' And, of course, Jay said no. At one point, 50 asked, 'Why do you have so much loyalty to this N*gga?'  Jay and I have history. There are things that he could have done better, as far as his loyalty to me, and I'm sure I've made mistakes that he felt he could've prevented." Foxy chokes up. "When I lost my hearing, Jay gave me the respect to go heal myself. He stuck with me along the way. But there are times when I just really needed him, and it wasn't even about Foxy Brown and Jay-Z. It was just like, 'I need you to help me save my life,' and he just wasn't there."
The tears are streaming down her cheeks. "I would never denounce him in public. That's just how I feel. But I've been incarcerated for eight months, and Jay's been everywhere, and he hasn't mentioned one thing about, 'Tell her I love her. Tell her to be strong.' That broke my heart more than anything. When they sent me to jail, I just knew he would be there-everyone came. But he never showed up... My mother always says,jay also said this,in the tru life freestyle 'Inga, when a person shows you who they are, believe them. Been showing me all through the years and you just don't wanna believe it.'"
  Oh Inga.   Pics of
Terrence Howard
and
Jaslene
at events and the new
Soul Men
movie when you read the rest...   Terrance Howard hit up a party for his brand new cover of Philidelphia Style magazine: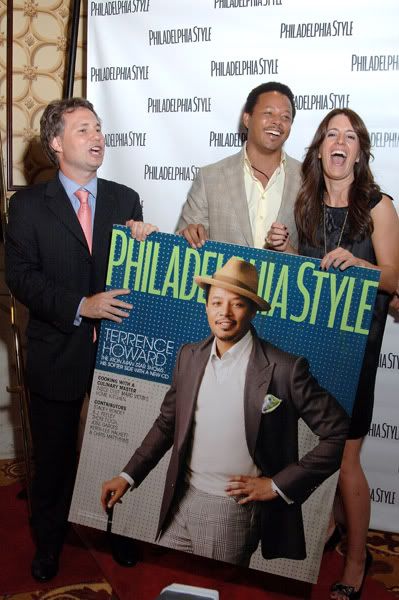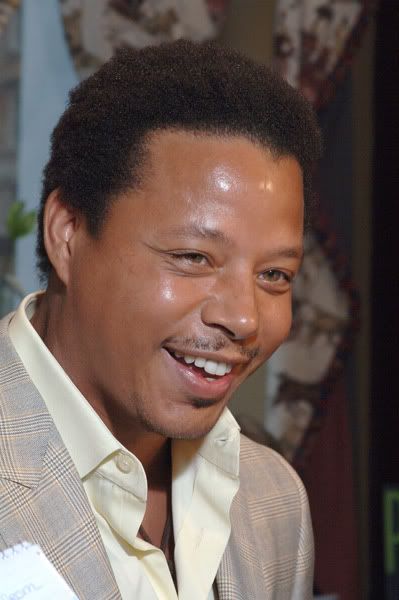 I actually like that cover.  However, I do know a barber who can shape that head of his up nicely.  Holla at ya girl Terrence if you need that info.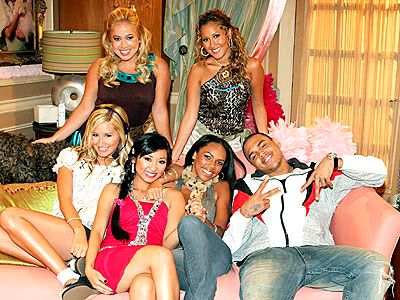 Chris Brown was ont he set of The Suite Life of Zach and Cody with The Cheetah Girls as they will all be starring on an upcoming episode.   And Jaslene looks like she had half a cheeseburger and is making some progress when she showed up at the Latin Awards last night: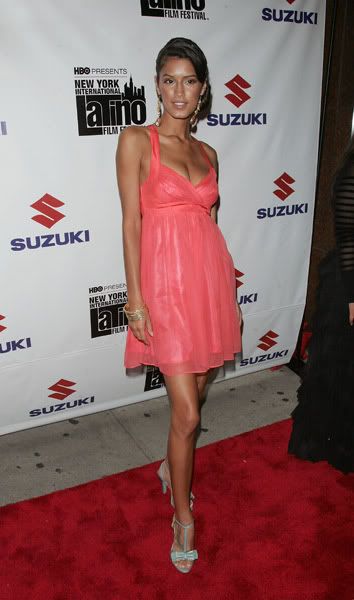 Definitely better. And a new movie called Soul Men is set to be released starring
Samuel L. Jackson
,
Bernie Mac,
and
Sharon Leal
:
Synopsis: Two former backup soul singers Louis (Samuel L. Jackson) and Floyd (Bernie Mac) travel cross country to perform at a tribute concert in honor of their famous former band leader. They haven't spoken to each other in 20 years but reluctantly agree to travel together for the tribute performance. Both Jackson and Mac will do their own musical and dance performing in the film.
Blackfilm.com
The Randomness: 1.  Congrats to
Will Smith
for landing the top spot in who grossed the most in Hollywood. 
Story