Mariah Cannon
was spotted arriving to TRL last night: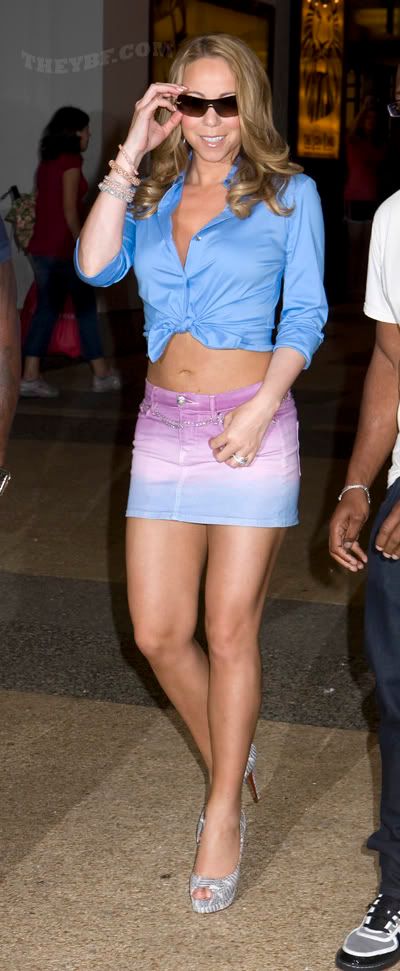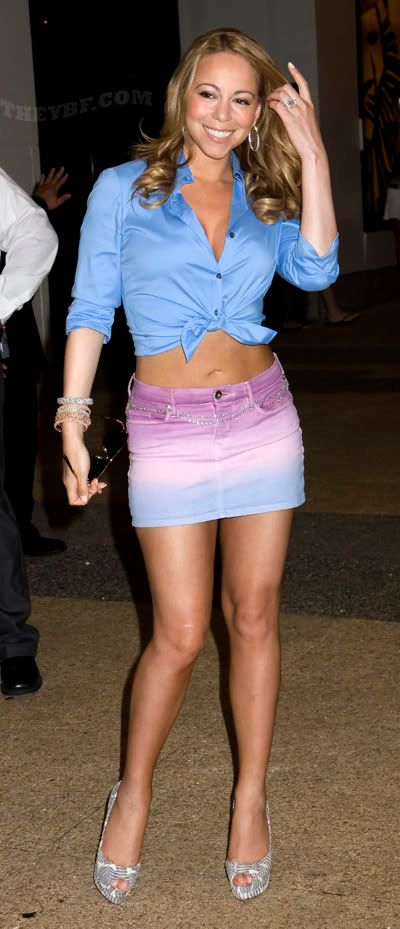 Sigh.  I see she reached into the back of that
Butterfly
album wardrobe closet from over 10 years ago to whip out this ish.  I know teenagers who wouldn't even rock that skirt.  Can't say I'm feeling anything about this look right here MiMi, but you definitely get an E for effort.   More pics of MiMi when you read the rest and an update on
Terrence J's
fight in the club this weekend...  
It's summer.  Maybe I should give her a pass.  
Splash News, Wargo/Wireimage
TheYBF.com was the first to report two days ago that 106 & Park VJ
Terrence J
got scrappin' at the White Bar Lounge in Chapel Hill North Carolina this weekend
.  And now we've got another picture above (for all you doubters who didn't want to believe the original story) of Terrence being carried away from the altercation by
security
one of his Frat brothers (thanks Titi).  We're told he popped off at the other club goer when the person called him "wack".   Original story:
Once again it looks like BET's
Terrence J's
smart mouth has gotten him in trouble. While it looks like things are going to be back to normal over at
106 and Park
this week, things weren't gravy back in his second home state of North Carolina this weekend. Terrence was back in town for a party at UNC Chapel Hill when he let the liquor do the talking for him. Sources tell TheYBF.com he had clearly downed too many cups of crunk juice when the foolishness began. Terrence popped off at the mouth at another club goer and a fight began to break out with Terrence as the target. As you can see in the pic above, his BFF Fred and security were trying to defuse the situation to no avail. And in the b*tchass move of the day, the other person chased him out the club while security tried to get involved. Terrence then hid out in his car looking scared for the rest of the night. Why he stayed there is beyond me but I have a feeling it was because his sloppy drunk self couldn't drive. Tisk tisk Terrence. Sadly, nothing about this situation surprises me.   Get it together Terrence.