Apparently
Fabolous
has a newborn son in his life and didn't tell anyone.  About a week ago, my sources informed me that there was a baby shower going down in Brooklyn and it was indeed for Fabolous and his baby mama.  But the baby was already here.  Of course I had to check into this ish since I just knew nobody would have gone and had a baby by my longtime crush Mr. John Jackson.  And what do I find but a new pic of Fabolous and said baby on his myspace page with the caption "Like Father, Like Son" and titled "That's My Son! Daddy Loso"  *
faints
* Here's some pics from the alleged baby shower a week or so ago: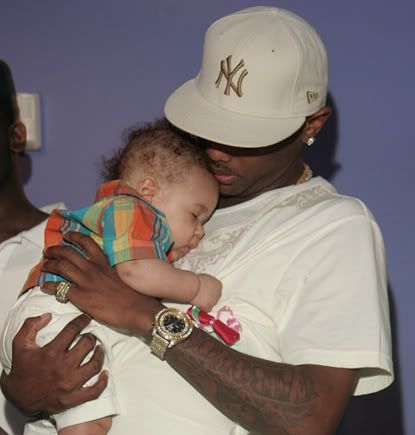 And the alleged mother of the child: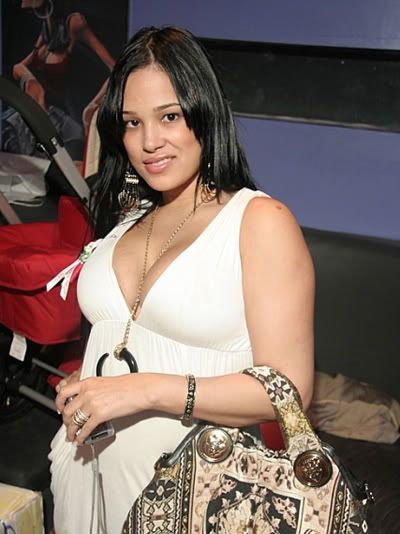 *
faints again
* Whether or not that baby shower was for Fab and fam is still being checked on, but the baby he is seen with here is indeed his--no question. 
7/Days/7 Nights, Myspace.com
  Moving on...  
Pharrell Williams
is about to have a little bundle of joy.  Sources say the mother of the child is a model he met months ago who he's been dating. *
side eyeing this suspect surprise pregnancy
* According to
Page Six
:
"(The model) is very pregnant and travels with him.  She hangs out at the backstage area when he performs.  Pharrell is extremely private and won't release any details."
Interesting.  Very interesting.  But congrats to both of the new daddies.