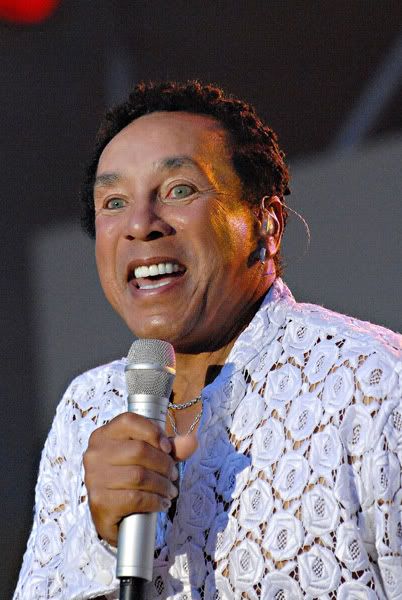 Goodness.  This picture literally scared me half to death when I came up on it.  60 year old
Smokey Robinson
performed at the
30th Annual Seaside Summer Concert Series in Brooklyn this week.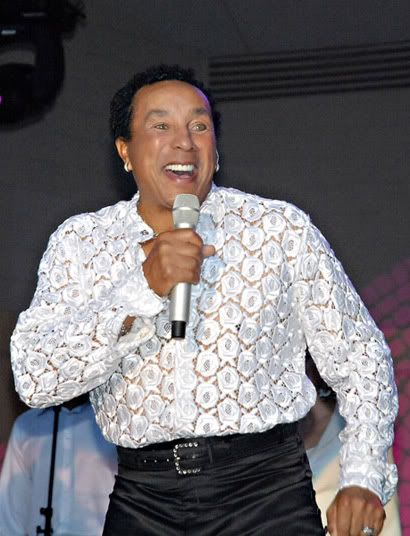 And I'm still scared.  Even more so now that I see more of this "outfit".  He and
Norwood Young
must have had a conference.   And speaking of folks who haven't changed much over the years...kinda...56 year old
Mr. T
is the new spokesman for Snickers: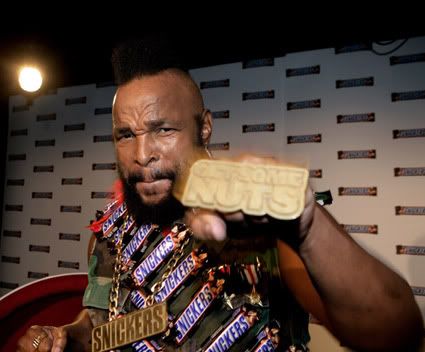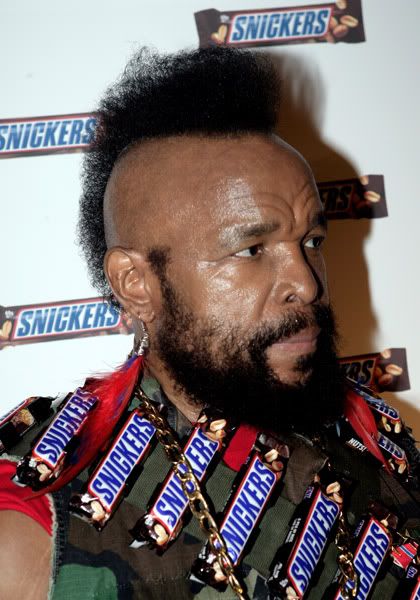 Wow.  He hit up his promo tour this week and traded in his ridiculous amount of gold chains for some Rambo Snickers gear.  And I see that mohawk he's still rocking is trying its damndest to keep hope alive.    More pics of these two when you read the rest...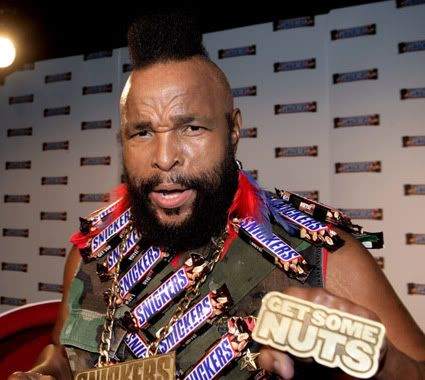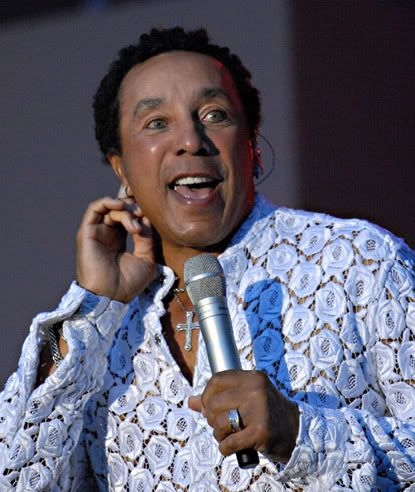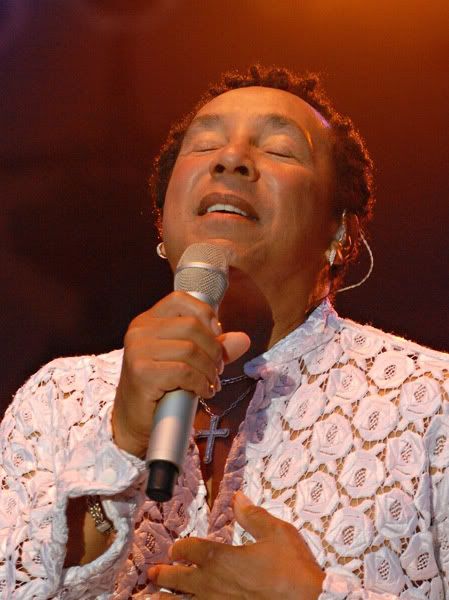 Jesus be a piece of blotting paper.