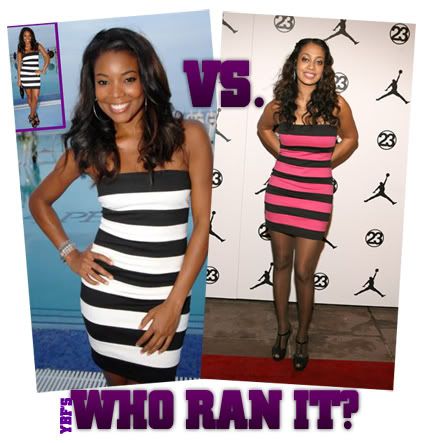 Click above pic for larger image
It's round two for this strapless striped minidress. 
LaLa
pretty much won the faceoff against Cheri Dennis
in this dress, and now she's going up against
Gabby Union
.  LaLa first rocked this dress in pink and black during NBA All Star Weekend in February.  Then Gabby rocked it last weekend in black and white during Miami Beachwear Fashion Week.  So...  
WHO RAN IT?!