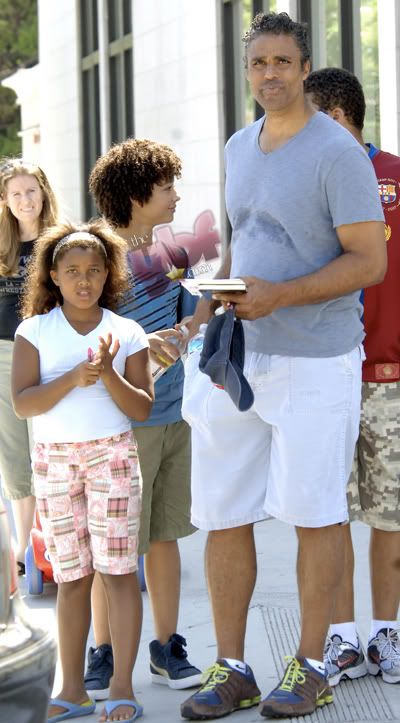 Rick Fox
was spotted with his 8 year old daughter
Sasha
sweatin' it up in Beverly Hills yesterday afternoon.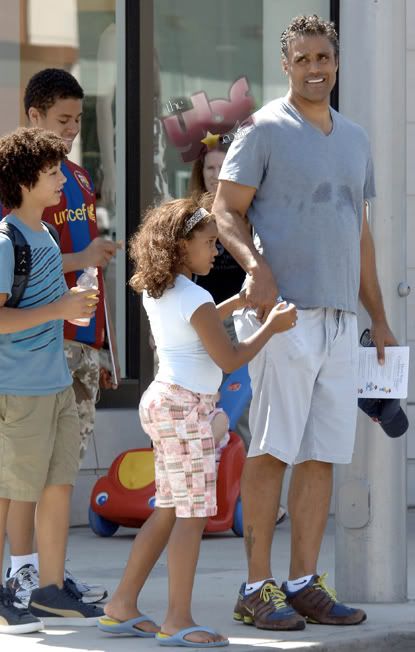 That also looks like his ex wife 
Vanessa William's
son
Devin
on the back left with the curly hair.  The fam was just having a daddy day out.  Cute.  
Naomi's
still toting around St. Tropez with her boyfriend.  
And
Senator Obama
looked extra laid back and casual as he was spotted leaving his hotel room at The Ritz Carlton in Germany yesterday.  He was headed for a workout.   More pics of NaNa and Barack when you read the rest...
Getting the red carpet treatment already I see.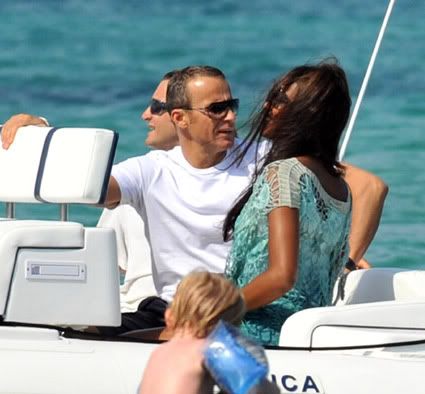 And it looked like fun times for NaNa.  Oh, and can we get a hand clap for the new wig that covers up her hairline that's been running away from her for the past year or so?  Nice.  
Splash News, Wireimage
EDIT
: I have deleted the "Aubrey splits from Danity Kane" post that was put up right before this one.  I believe to have found the original source of the rumor and considering said source, the credibility is non existent.  Therefore I have removed the post.   We don't make up stories around these parts...