Well look who was spotted for the first time in the NYC since his split from
Star Jones
: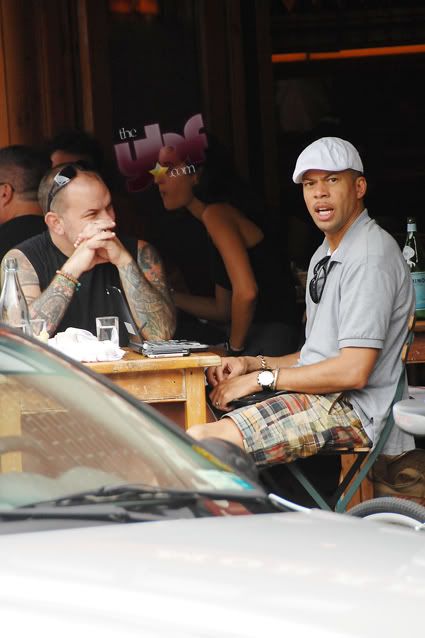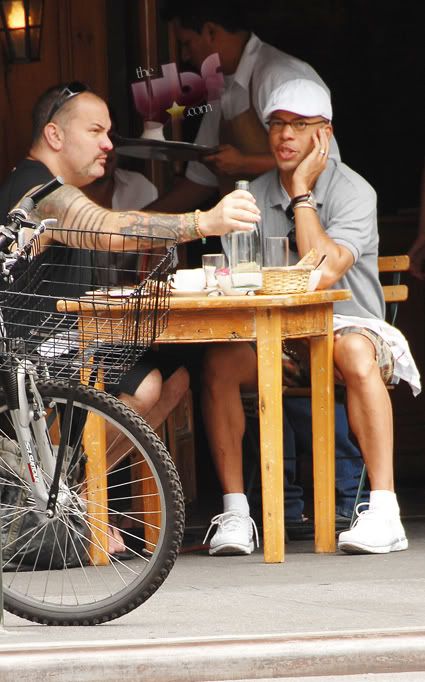 GAl "I'm Not A Homosexual" Reynolds
of course. 
He was was lunching at Morandi in NY this weekend with a new "friend".  My photog sources on the scene tell me GAl--with his obviously freshly shaven legs--was still wearing his wedding ring. He also was intensely enjoying a conversation with his male companion.
And I want him to understand that his tatted up friend wearing this all black biker boy getup with the flip flops doesn't make him look hard.  It just makes me think of the Village People.  Anyways, how funny is it that my facial expression right now is the exact same as Al's in that last pic?
By the way, be sure to check out Al's
 Youtube channel if you missed it the first go round.  Trust me--it's fine afternoon entertainment.
Splash News