It's VIBE's 15th AnniversaryJuice Isue.  And from now until August 4th, you can sit and twiddle your thumbs and guess who this cover celeb (who I hear is "HUGE") is.  Have at it.     YBF chick
KeKe Palmer
hit up Planet Hollywood today to do some hand prints and prom for her new movie with
Ice Cube
called
The Longshots
: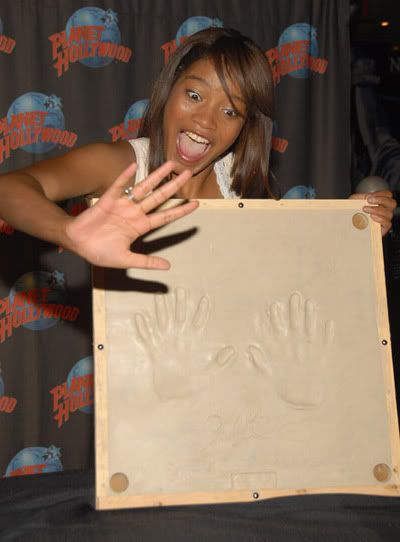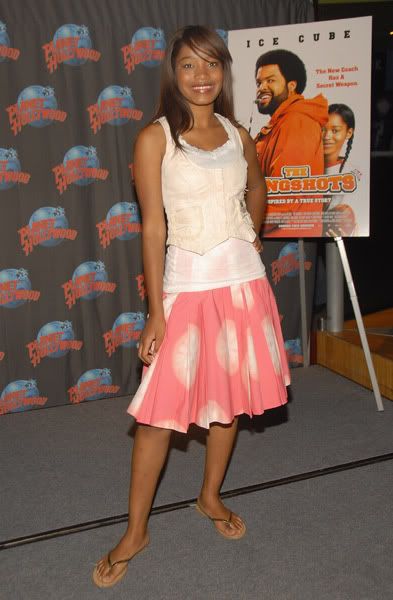 Cute.   More pics and updates on
Kelly
and
Solange
when you read the rest...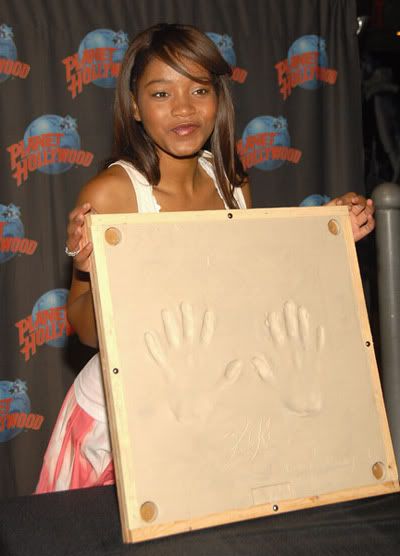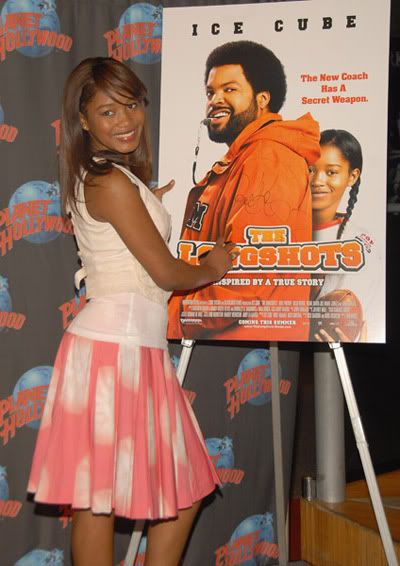 Congrats to KeKe.     So I came across this interesting video blog (that I don't think was supposed to be as funny as it was to me) Solange did semi-recently. It was shot before her latest video dropped and while she was on the set of "Ghost Whisperer". Chick sounds/acts like she's been sippin' a lil syrup or something on those breaks. Or maybe she's just normally this way:
Don't know about y'all but my love for Solo just shot up 1000 points. Her sis wouldn't shoot a vid like this in a million years. And dammit, I love Solange for doing it.
ONTD
And fab chick 
Kelly Rowland
has wrapped up her own travel show that is likely to be picked up by Oprah's OWN network, Bravo, E!, and others.  SHe will be the host ad it's called 'Around The World.'  The show is a hip, modern version of 'Lifestyles of the Rich and Famous.' The series will feature the 27-year-old, Houston-bred singer showcasing the hottest food, hotel, restaurant and party destinations all over the world.  Congrats to Kel!