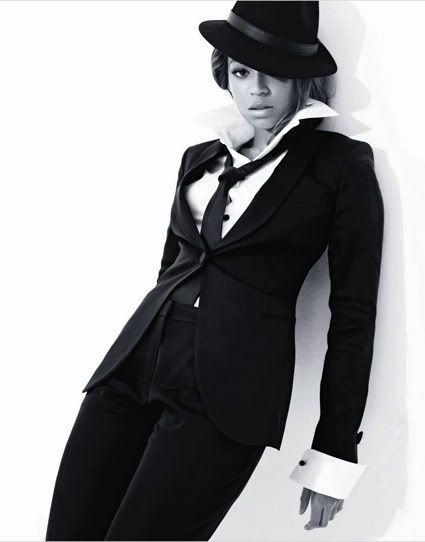 Beyonce
is featured in the new
Fashion Rocks!
mag.  And here's a pic from her photoshoot.  She's set to perform at the Fashion Rocks event September 5th.  And I'm loving this pimpalicious feminized Armani suit she's rocking.  Swexy indeed.  I also hear she's readying for yet another World Tour in 2009.  
And can we focus...yet again...on
Nelly's
swexiness he is prviding with his alternate album cover for
Brass Knuckles
.  I'll let you have a moment to yourselves.
The original's not too bad either.