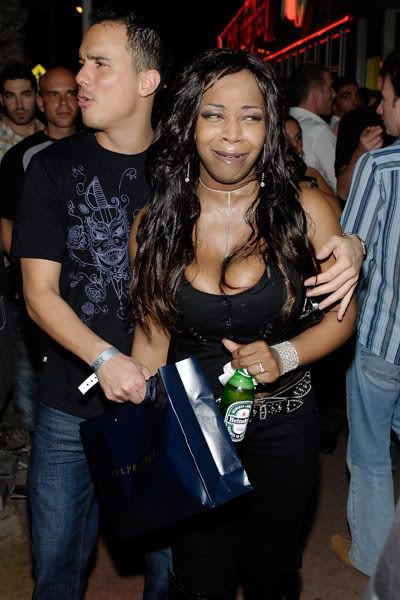 The above video is the audio from an interview
Blog Talk Radio
just did with
Tiffany "New York" Pollard
. If you skip to the 3:15 mark, you will hear her confirmation that she and her so-caled love of her life
George "Tailor Made" Weisberger
(winner of
I Love NY 2
) have indeed parted ways.
We reported here at TheYBF.com back in January
that the two were broken up and of course people doubted. We even reported about Tailor Made's new girlfriend and how he would not be tied to Season 3. And from what we hear, Tailor Made does not make an appearance in Season 3. New York does say they were definitely in love for a period of time and even lived together. But they simply grew apart as she kept up the "acting gig" and he went back to normal life. So they called it quits.
*Tango holding on Line 1*
And if you missed last night's sneak peek of Bravo's
Real Housewives of Atlanta
, check it
here
. Can't wait to the season actually starts. The "new money" issues and drama these folks will be going through is bound to make good tv.