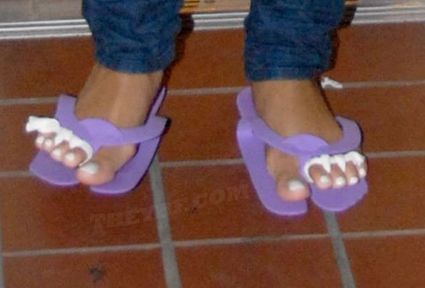 Guess which celeb was spotted leaving a NY nail salon yesterday in those infamous pedicure flip flops?  At least this time around they're nicely pedicured toes...so
we know it's not Keri Hilson
.   The answer when you read the rest...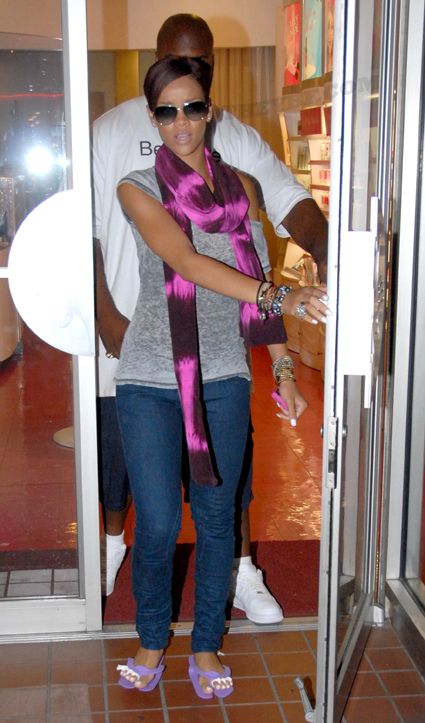 It's Rih Rih! 
Rihanna
was spotted getting her mani/pedi on yesterday in a cute white color.  Gearing up for some weekend festivities I'm sure.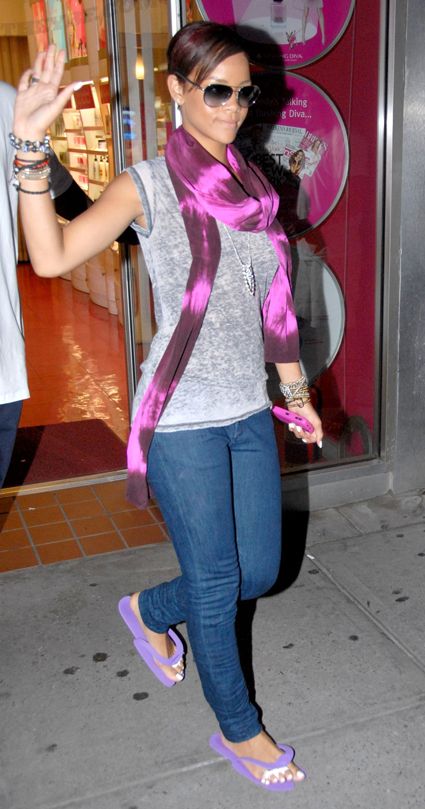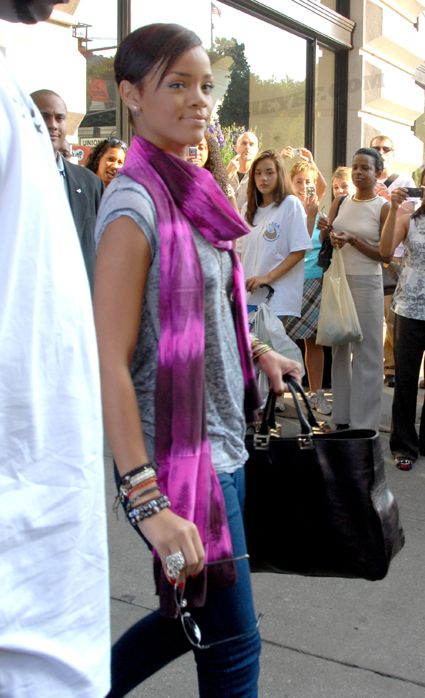 And lookin' fierce in a plain grey tee, jeans, Fendi bag, and a scarf might I add. 
Somebody's
loving this paparazzi game a whole lot these days...