Celebs hit up the Alure magazine cover party in Beverly Hills last night:
And it looks like
Jamie Foxx
was there with his new "lady friend".  Her name is
Naomi Allen
and she's a model/actress.  Why am I not surprised?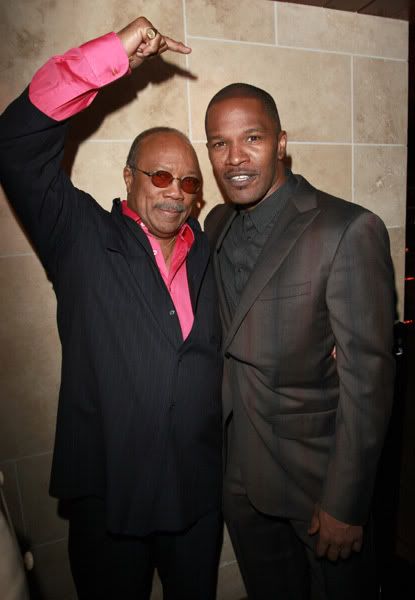 Quincy Jones
was there to party.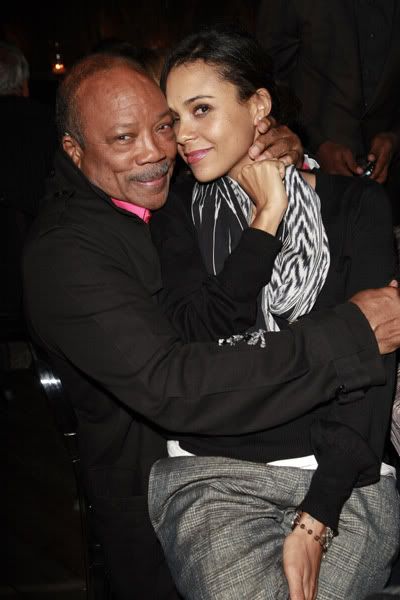 And he even spent some time partying with his daughter
Kidada
.   Cute.   More pics when you read the rest...  
Vivica Fox
turned 44 on Tuesday and she celebrated that and the return of her hairline at Toronto's Muzik nightclub with friends: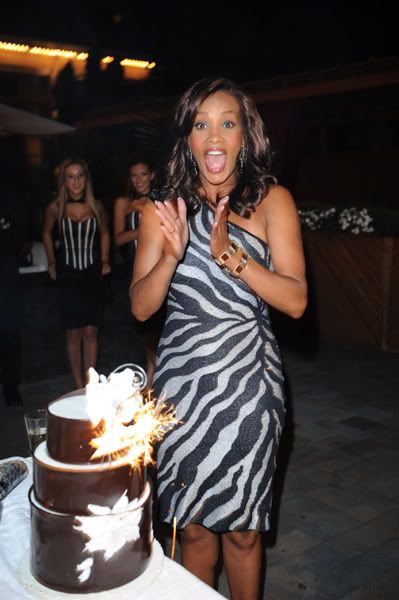 Clearly lots of fun times for Viv.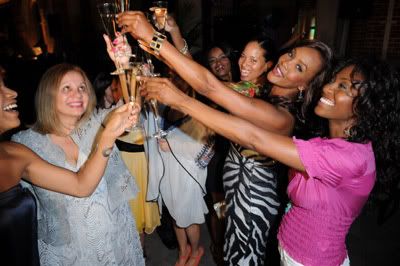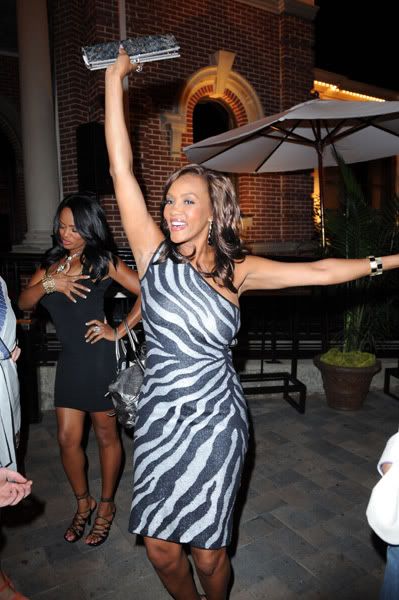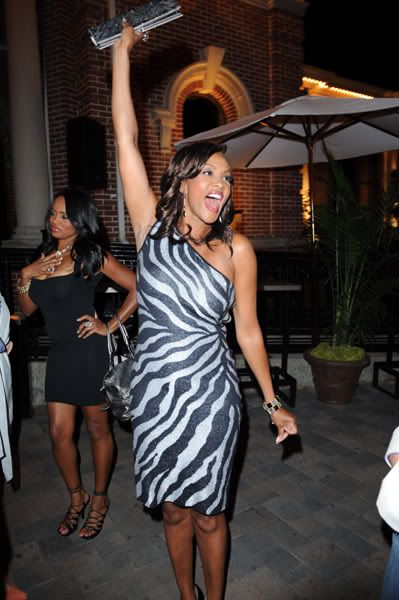 Get it girl.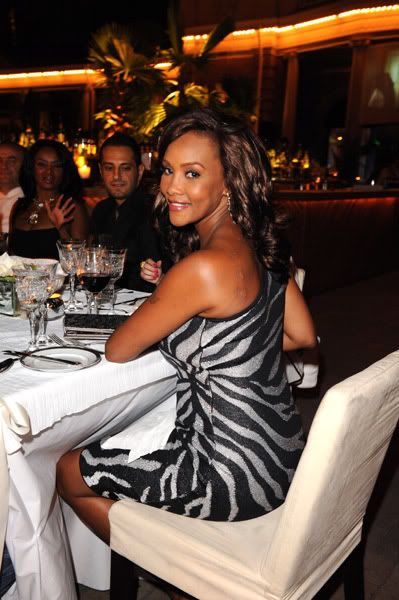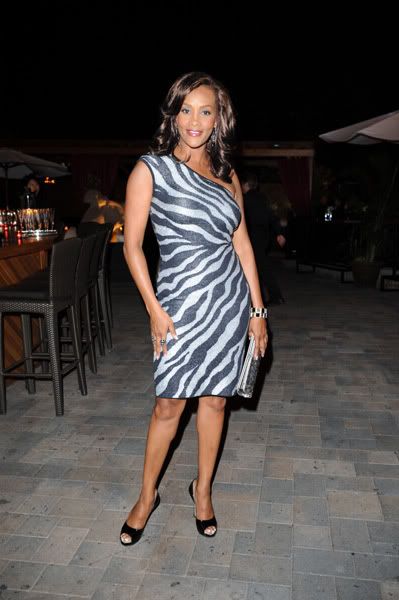 Well she's definitely re-upped herself to a YBF chick in my book.  She's looking fab and way less plastic these days.  We gotta give a handclap for that. And
Mariah
performed for the Jimmy Kimmel show last night: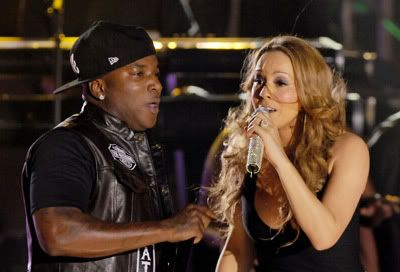 Jeezy
came out to do a track with her.
She's looking nice and all...but if she doesn't stop with these black tights and black pleather mini skirts dead in the heat of summer I will start my writing a letter campaign again to her management.
Sardella/Pimentel/DeGuire
  ************************************************** For the first time EVER....I will have a few guest bloggers here on YBF to take over this weekend and Monday.  I like to spread the love throughout the blogosphere.  They have their own styles of content and writing and I know y'all will like it.  I handpicked a few people to do a few posts here on YBF so I kow it'll be hot.  The guest bloggers will be:
Freshalina
from
Crunk & Disorderly
,
Zillz
from
Zillasays.com
, and
Claire
from
The Fashion Bomb
.  It'll be fun times all around while they bring you the entertainment, some gossip, celebrity pics, humor, and fashion.  And I'll be back on Tuesday.  Love y'all!