The
LisaRaye
divorce rumors are back on and poppin'.  The last time rumors about her divorcing her Presidential husband
Michael Misick
swirled and she denied them was back in December of '06.  And a lot can happen in close to two years.  The rumor mill spun with divorce rumors a few months ago as well.  And now, pretty reliable sources are stating that the First Lady of Turks and Caicos may be tossing her title and moving back to the States.  Because not only is her hubby going through all that drama of being accused of raping/having a sexual relationship with a young girl on the islands, but he's also rumored to be having an affair with
Rocsi
.  Yes,
106 and Park's
Rocsi.  I heard that ish a while back and ignored it because...it was Rocsi.  But now I'm hearing it from reliable sources.  So this ought to get interesting.   
And not to mention LisaRaye's been partying it up her in the states without her hubby all the time.  Like at
Lil Kim's
b-day party this weekend at Spotlight in NY.  
I wish our first lady took shots like that on camera.  Ish just might be more interesting around the White House.  There just may be something to these divorce rumors--because I doubt any first lady would be caught partying/drinking it up like this on camera. Just sayin'...   More party pics and
Robin Thicke
and
Lloyd
hitting TRL when you read the rest...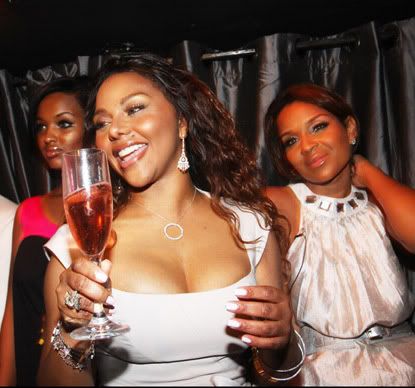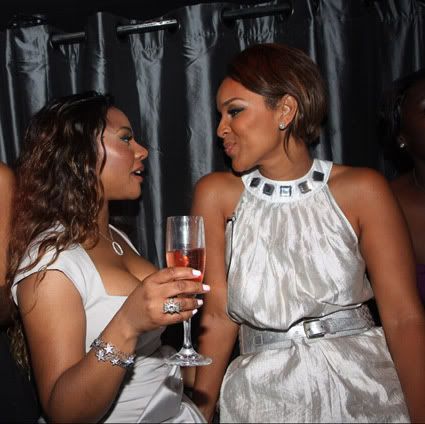 She
is
looking pretty fab.  A divorce will do that for you sometimes.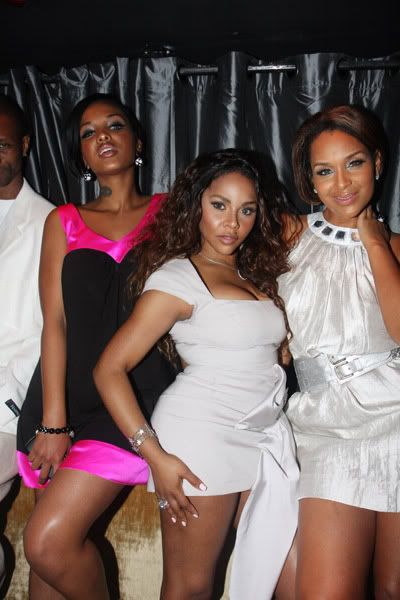 When did
Angel Lola Luv
get real Hollywood friends?  And why is there a silicone overload at this party?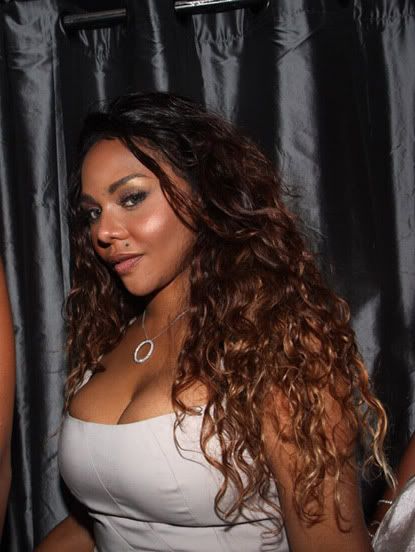 Oh Kim Ho Chi Min.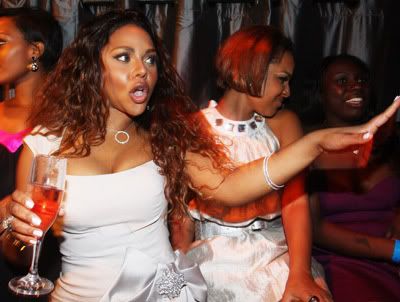 Fat Joe's
wife
Lorena
was there too: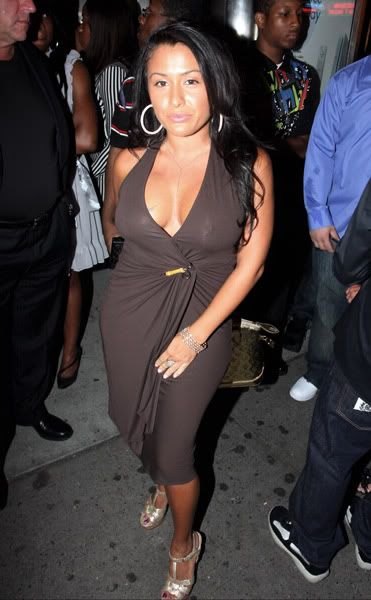 Fun times.
Nunez/Wireimage
  Lloyd was spotted arriving to the MTV TRL studios yesterday: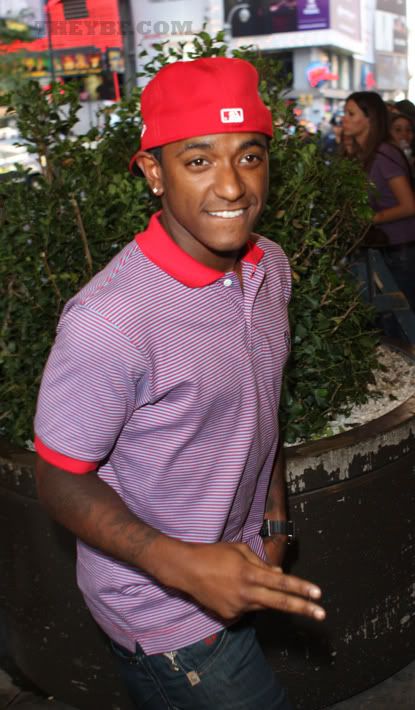 And you can check out his new remix for "Girls Around the World" ft.
T.I., DJ Khaled, Game, Yung Joc
, and
Busta Rhymes
below:  [audio:lloyd.mp3] Hot.
And Mr. Thicke made an appearance as well.  I'ma let him slide on the nuthuggers though.  We still love you Robin.  
Splash News, Devaney/Wireimage
The Randomness: