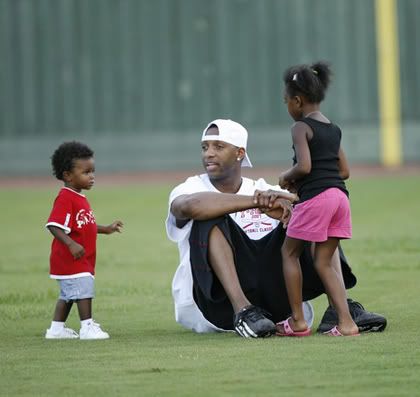 Tracy with his daughter Layla (5) and son Layman (3)
  Another one for the He's My Baby's Daddy Files. 
Tracy McGrady
had a daughter with a woman named
Pearl Vega
back in November of '05...while he was engaged to his now wife
Clarenda
.  He and Clarenda had been in an exclusive relationship since '96, but that didn't stop T-Mac from having a baby with this Pearl woman.  Last year, she took him to court demanding child support in the amount of $204,000/year.  But the judge
just awarded her $54,156 a year a few days ago
instead.  Apparently Ms. Vega was trying to use the extra mula to support her college education, a lavish lifestyle for herself and for her other two kids according to T-Mac's lawyers.  But Pearl's lawyers say her daughter needs the same lifestyle Tracey's other children have:
McGrady shares a six-bedroom, 23,000-square-foot house with a pool outside Houston withhis wife and three children. He spends $5,000 per month on a chef and $1,732 for a housekeeper.
One of the children had a $16,000 birthday party for about 40 children, with a magician, clown, face painter, games and music.
McGradyand his family spend about $45,000 per month for personal travel, sometimes on private jets. The children went on trips to New York, to North Carolina a dozen times -- to Florida about the same number -- and to Atlanta, California, the Turks and Caicos Islands, the Bahamas, Mexico, the Virgin Islands, and Rio de Janeiro.
They stay at Ritz-Carltons, have private preschool and tutors, and get thousands of dollars of clothes every month.
And clearly the judge sided with Tracy's team.  This money
is
supposed to be for the kid...not her.  So maybe the $54k just might be fair.  Or not.  Either way...chick better count her blessings.  Ask 
Curtis'
baby mama
Shaniqua
.  
EDIT
: I gave the wrong info earlier.  It is indeed $54,156k A YEAR that Pearl Vega will be receiving.    Here's
Cassie's
cover shots for the new
Complex
: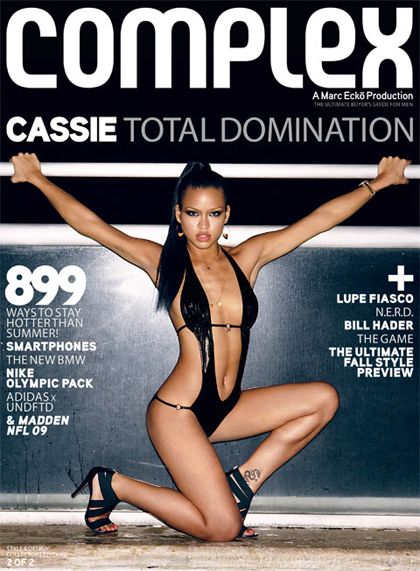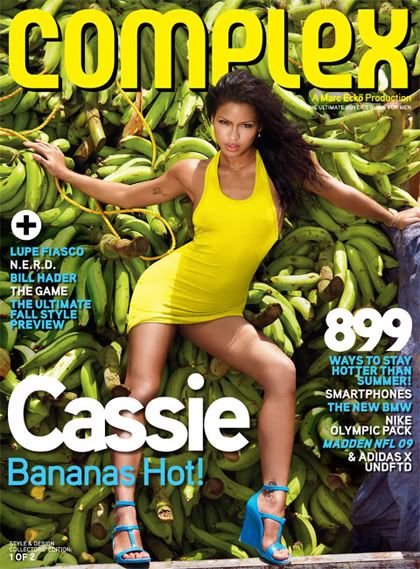 In preparation for her upcoming album,
Cassie
speaks out about her past mistakes and claims that the second time will certainly be a charm.  "Based on my past and how my last album came out, I really need to come back much much stronger," she says in the new August/September issue of
Complex
.  "I wanted to have more personality.  Before, I had tracks delivered to me; you pick and you choose, and there's no personality behind it, nobody knows who you are.  I really want to tell a story when I'm doing a song.  Vocally, either you like my voice or you don't.  I'm not trying to blow like
Mariah
, back when she was doing that."   Um, "
Back
when she was doing that"?  B*tch please.  I talks ish about MiMi but never about her talent.  And Cassie for damn sure needs to shut that sly ish talking down.  The August/September issue of
Complex
hits newsstands August 12th nationwide.    Cassie's
Complex
outtakes (slightly NSFW) and quotes when you read the rest...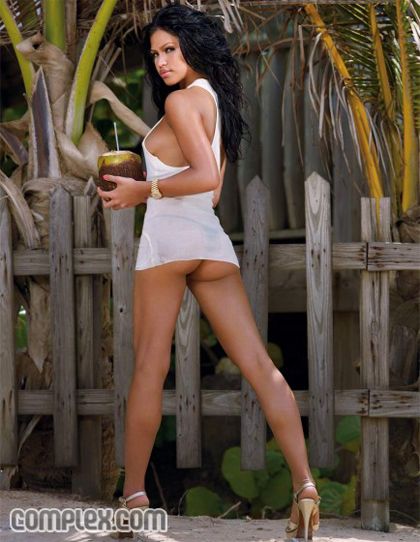 So now Assie's getting a photoshopped ass too?  Just askin'...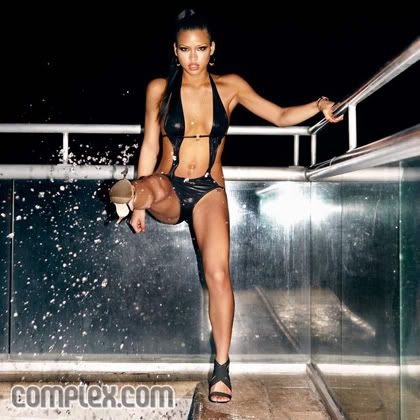 Hot photos though.  
On singing the national anthem...
"People used to give Ashanti a lot of s***, and I saw her do the national anthem and kill it.  I was like, maybe that's something that I need to do to show people--I was afraid of the microphone and the stage, but I'm not anymore.  I would definitely do something like that."
On drinking to combat stage fright...
"No, but maybe I should.  When I do come back out, people are going to come [to my shows] to see me fail, but usually people are coming to see you perform because they want to see you perform.  You have to go out with that swagger and entertain.  It's not about you being scared.  That's selfish.  I spent so much time worrying about what people thought that it got in the way of me actually having a successful first album.  I could have dusted it off and gone back on another TV show but I was too scared.  Ashlee Simpson got right back on TV, and I was just like, 'No, I can't do it.' "
On the rumors spread about her on the Internet...
"I love it.  I do. It's ammunition.  I used to be really offended by it.  It didn't motivate me before; I didn't get that concept.  I get it now.  At this point, the ridiculousness of the Internet and the things that people say... it's funny.  I've been pregnant three times by way of bloggers. I've never been pregnant in my life.  I wish they would name their sources so I know who they are."
On the harshest thing that's been said about her...
" 'She's fu***** for checks.  I don't f*** for checks--I'd rather live on the street."
On her song "Official Girl" being a marketing ploy to cash in on the P.Diddy rumors...
"Nope.  It wasn't planned. It was just a song I really loved that I heard.  Nobody will ever know who "Official Girl" is about.  They think it's about certain people but it's not.  Anything that happens in my personal life is personal.  I never actually put anything out there.  Nobody's really known who I've dated."
On dealing with her ethnicity growing up...
"What's funny about it is, when I was growing up, I wasn't confused.  I knew exactly what I was.  My dad's Filipino, my mom is Mexican, West Indian and black--I'm a little melting pot. In school, you were either black or white.  Being Asian really wasn't anything until I got to high school and was modeling all the time, and it was important because it intrigued people.  Black people definitely didn't claim me before.  They were like, 'Light skinned over there, she's just not for us.'  It's all perception.  The other day, I was at the drugstore and this girl in line was like, 'She's next, the white girl.'  I'm not white. I'm not even close."   I just can't.