Diddy has up a new vid with some behind the scenes footage of Nelly's swexy Sean John Underwear photoshoot. Nice.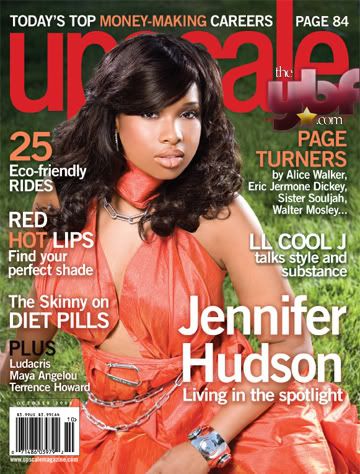 YBF chick Jennifer Hudson is looking fabulous on the October '08 cover of Upscale magazine. Hot.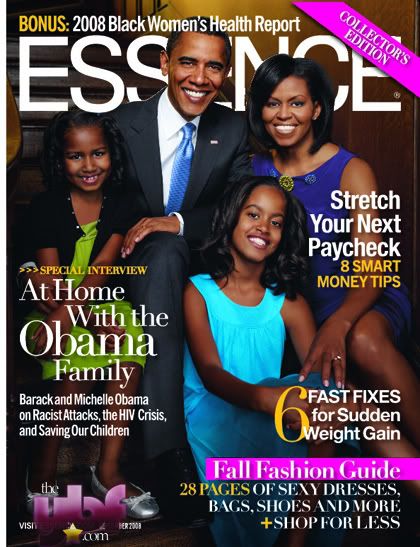 The Obamas are covering the September '08 issue of Essence magazine. And here's a snippet from their feature story: Despite all that has changed for them publicly, the Obamas insist that little has changed in their private lives. Their friends are the same. And Fafily treats them the same, as at their last Thanksgiving. "Everybody came over to our house just like nobody was running for president," Michelle says, laughing. And sometimes, the Obamas find ways to merge their two lives. At the end of the day in Butte, Montana, the family returned to the local Holiday Inn Express where they were staying, ordered dinner in from a local restaurant, ate cake, and cranked up birthday girl Malia's favorite music: Beyoncé, the Jonas Brothers and Hannah Montana. "We just spent about two hours dancing and singing, rocking out," Barack told the reporters on his campaign plane the next day. "Malia said it was the best birthday she'd ever had." He pauses, then adds wistfully: "I don't know if she was just telling us what we wanted to hear, but I can tell you from my perspective, it was one of the best times I have had in a long time." Loves this family. And the Oprah effect has been calculated (not too scientifically though) and apparently her support of Barack will give him over 1 million votes. More ish when you read the rest...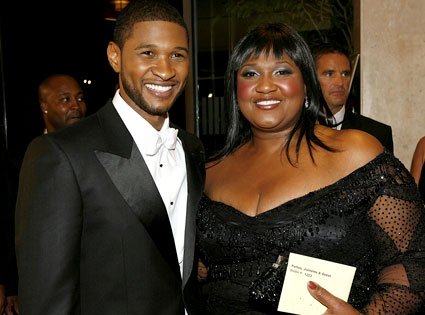 Usher has just re-hired Mama Patton (his mom) as his manager after he recently dumped his current manager Benny Medina. Interesting. And over at Lloyd's album release party for his new cd Lessons of Love went down at Prime in NY last night: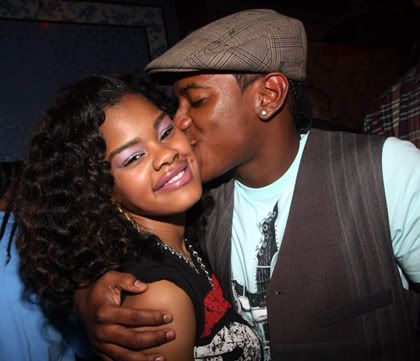 Teyana Taylor was there to celebrate with him.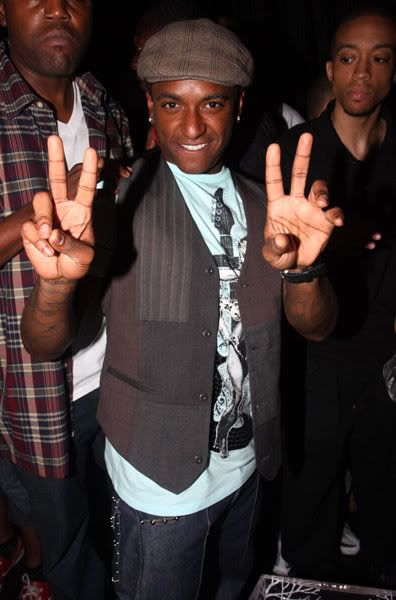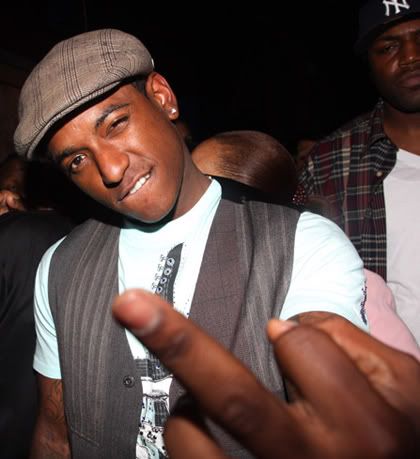 You aint hood Lloyd.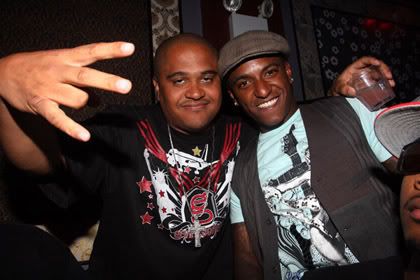 Irv Gotti was there of course.
Chris Gotti (Irv's brother) was there kickin' it with Curtis Stevens. Have I ever mentioned how much I despise deep v-necks on men? Speaking of Lloyd, the NY Daily News just gave his album rave reviews.
Nunez
The Randomness:
Laurence Fishburne may be taking over as the star of CSI. Story