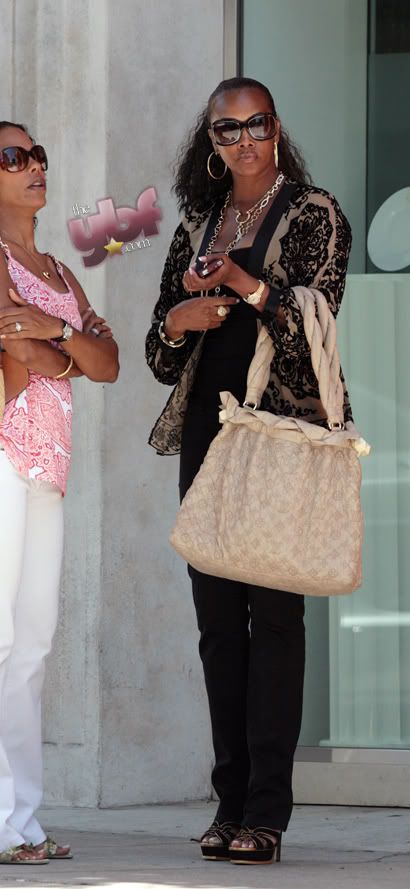 Vivica Fox
 looked a wee bit pissy in her YSL shoes and Louis Vuitton bag standing outside of Mr. Chow restaurant in Beverly Hills yesterday.    
That is until her friend made it their own personal gifting suite.  She had just gotten done dining with a friend who whipped a Gucci gift bag believed to be a belated birthday present.  Nothing like a touch of Gucci to turn a frown upside down.
A couple more pics when you read the rest...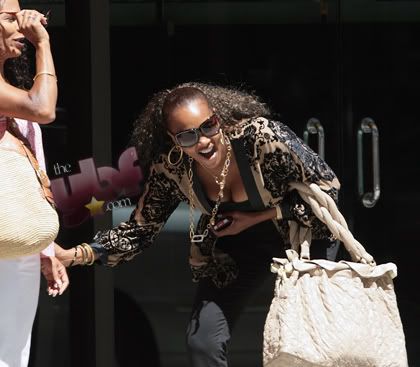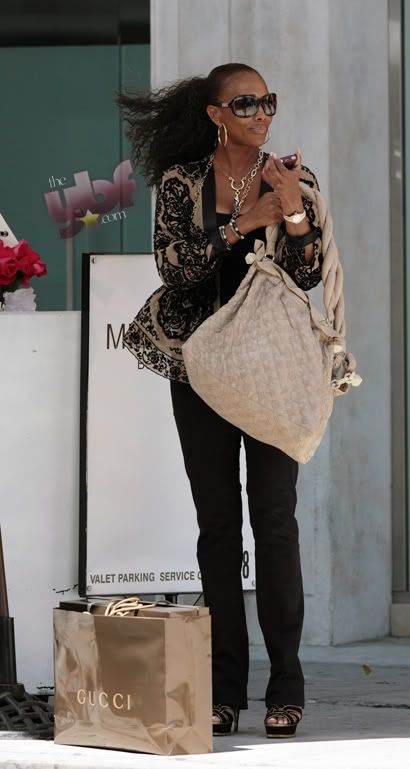 Must be nice to have friends who are Fairy Gucci Godmothers.  I guess I shouldn't mention how a new hairline would have been a more practical gift though.  Still loves you Viv.  
Splash News