Look at our girl 'Rena looking all fabulous and stuff in the upcoming September issue of Men's Fitness mag. And holding it down for the CGU click I see. Serena Williams has a busy season coming up, between the U.S. Open, Wimbledon and the Olympics, yet she still reigns as one of the sexiest female athletes in the world. In the September issue of Men's Fitness, she says that she doesn't think twice about being given this title. She's a tennis athlete first and foremost. "I have large boobs and a sizable a**, so I guess the title comes with the territory. But I just play tennis. I always try to look my best, even though it's hard to look your best when you're sweating, grunting, and making faces. I never look my best when playing." Check out more pics below: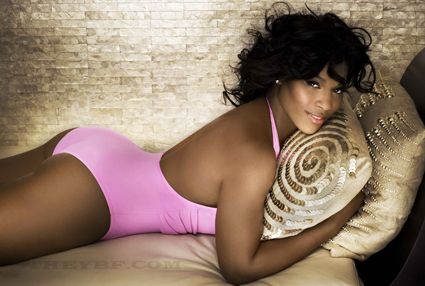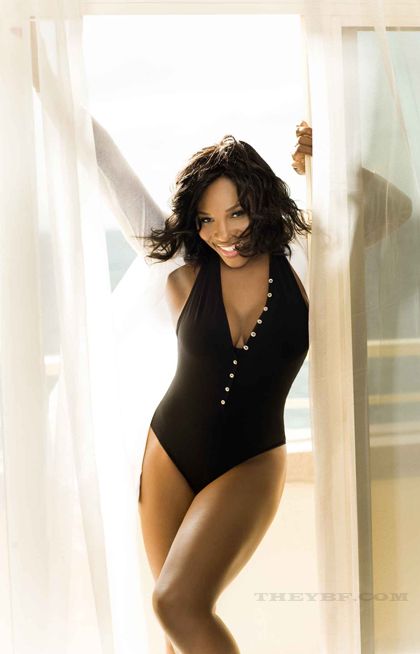 Hot. Here are some highlights from the article: On finding guys who can keep up with her fitness level... "I'm attracted to guys who are really athletic, so it's never a problem. To be honest, I absolutely hate working out, I hate going to the gym. I do it only 'cause it's my job, and I think about it like, OK, other people's jobs are to go to the office nine to five, and my job is to go the gym and look sexy. That's the only thing that gets me through it." On her favorite physical part of her body... "I love my smile. My smile and my cleavage. [Laughs] I think they go really well together." [Laughs] On guys being intimidated to date her because of her athletic status... "It definitely makes it harder, which is not really cool because I"m like the girl next door. My attitude is so relaxed and so chill, and what you see is what you get. I guess sometimes people get intimidated, not by my being Serena Williams, but just more or less by the things that I've accomplished and the things that I might have in my life. I think for any woman who is strong and supports herself, that tends to be a problem." More highlights when you read the rest...
On what she looks for in a guy... "I'm a sucker for gentlemen, I'm old fashioned. I'm a girl who believes that a guy should take the lead. They should open doors, close doors. I also look for someone who has a good relationship with their mom. My mom always said, 'Look for someone whom you can laugh with, 'cause it means you can have fun with that person.' " On major turnoffs... "Guys should never grab me. I hate when guys grab girls. I think it's so rude. I've been grabbed numerous times. Don't touch. I"m not your property. I absolutely hate that." On what she'd be doing if not playing tennis... "I love acting and writing, so I would probably either be a struggling actress or a writer." There's just something about this chick I really like. Even when she doesn't get her look quiiite right on the red carpet. Flicks like this make up for it. This issue of Men's Fitness hits newsstands August 18th nationwide.