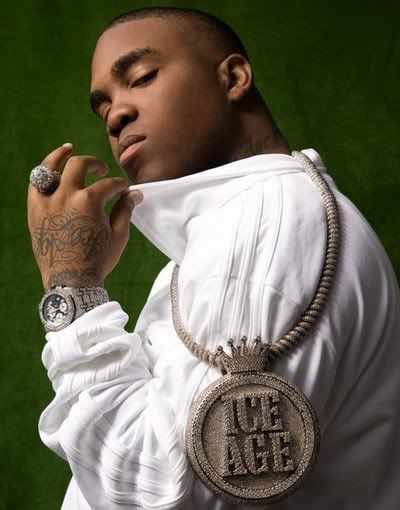 So Houston rapper
Mike Jones
got his ass...well, actually his face...handed to him this past weekend at the Ozone Awards.  A Houston rapper named
Trae
hauled off and punched Mike Jones in the face giving him a bloody nose.  This all happened at the Awards show in front of the masses.  According to my girl
Nnete
of Houston's 97.9 The Box, Trae punched Mike Jones in the face before the show started. Trae appeared as if he wanted to talke to Mike but, punched him in the face instead. Her eyewitnesses say Mike's nose was bleeding pretty bad, but they were not sure if it was broken. No word yet on what really caused the fight.  But it appears that Trae just doesn't like Mike going around calling himself "Presidential". And today, there was video posted of Mike Jones post-punch out backstage at the Ozone Awards looking extra pissed off...with a bloody nose:     Damn Mike. Sucks for you buddy. Especially to get punched out by some rapper most folks don't even know. Both rappers called into 97.9's Madd Hatta Morning Show this morning to give their takes on what happened. I'm really not about to waste bandwidth on these fools, so:
Click here
to hear Mike's side of the story.
Click here
for Trae's side of the story. It would be funny if it wasn't so sad. Get it together peoples.