YBF Folks Party It Up+Pics Of Lisa Raye At Turks & Caicos Airport
Aug 18 | by Natasha
T-Pain, The Simmons Girls, Supa Cindy
, and
DJ Irie
all hit up the T-Pain Vs. DJ Irie party held at Parkwest night club in Miami: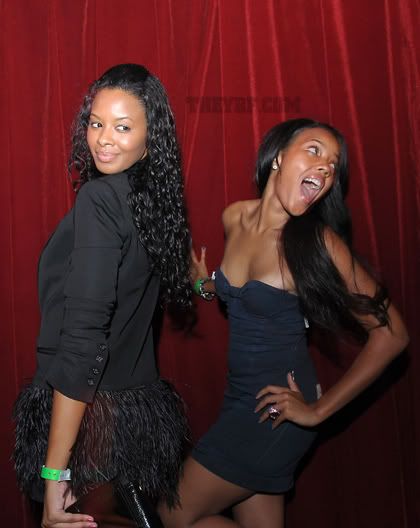 I see
Vanessa
switched it to the wet and wild look for her hair and rocked that Elizabeth and James fringy jacket
Rihanna
rocked a while back.  And I'm tempted to tell
Angela
to slow down on all that dieting.  But look who was all up in her ear at the party: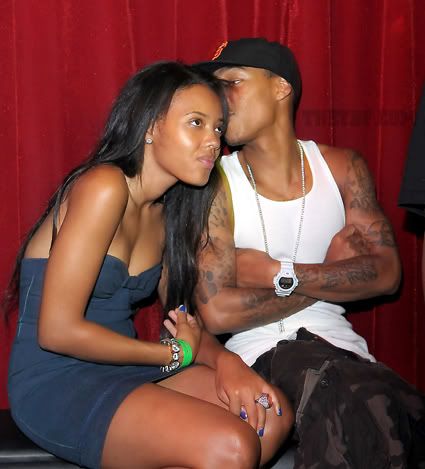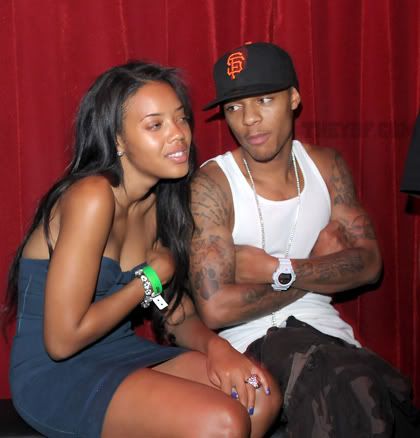 Nobody but
Bow f'in Wow
.  Too bad son...she's taken.  And didn't you already try to tap that?  And her boyfriend
Terry Kennedy
>>>>you any day boo.  On a side note, chick is partying extra hard these days and it's definitely showing.  Go get a nap and some coffee Angie.  
T-Pain and his ugmo grill, Supa Cindy, and DJ Irie all kicked it too. More pics from the party and pics of
LisaRaye
Misick
arriving to Turks and Caicos last week when you read the rest...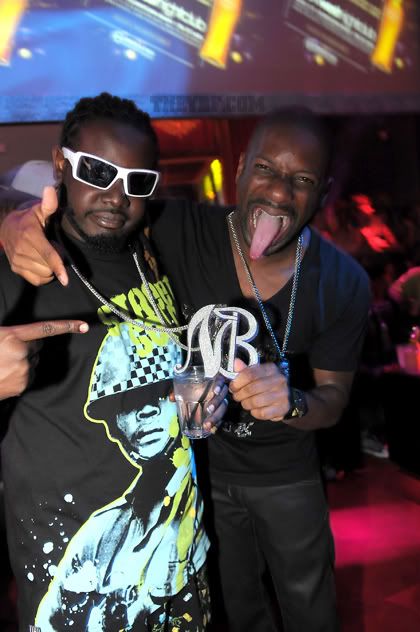 A wole lot of "Ew" going on here.
Janelle Casanavas
from
Real World: Key West
was there.  No
Will
(her boyfriend who was on
Real World: Hollywood
) was around though.
Why does Bow's tatt look like a clown version of
Omarion
?  I'm just sayin'...     And here's some pics of LisaRaye when she arrived into Turks and Caicos last week pre-bite fest: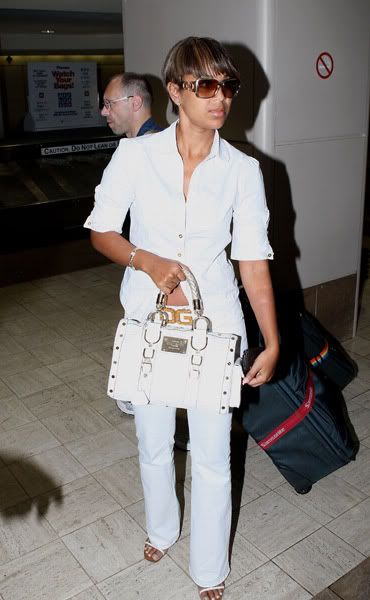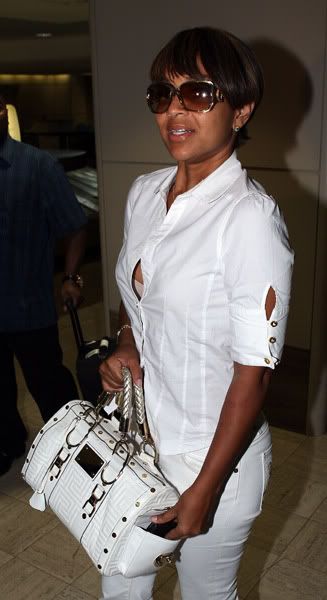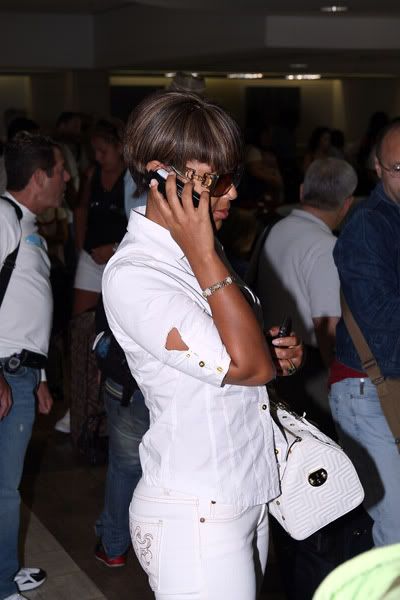 Of course she had to be labeled out in Dolce and Gabbana.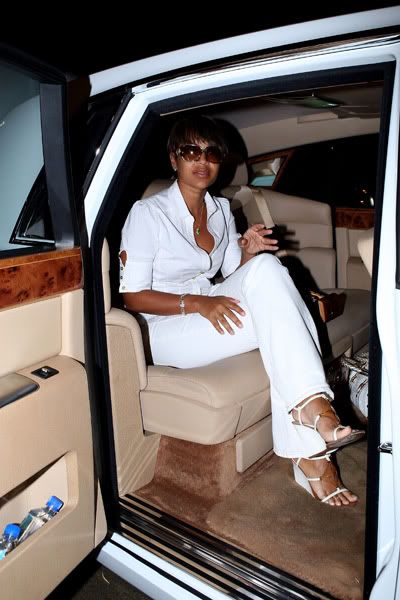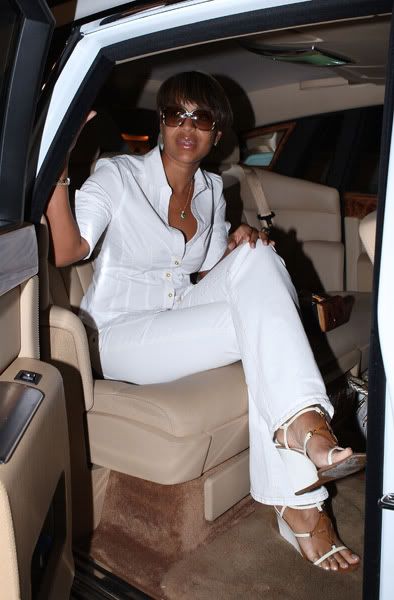 I have a feeling the dramafest is nowhere near over either.  
Turner/WENN