Well well well what do we have here?  My very nosey YBF snitches just dropped some exclusive and interesting info.  We all know
Angela Simmons
has recently broken up with her skateboarder/"Viva La Bam" star boyfriend Terry Kennedy (TK).
  But what we didn't know was that the reason may be because Terry was busted cheating!  And with his ex-girlfriend at that!  The ex's name is
Brenn Colleen
and it seems that she and Angie have gone Two Can Play That Game on TK's ass and put him on blast together.   On Brenn's private myspace page, YBF snitches came across this little nugget posted just a few days ago:
Click pic for larger image
  It's a photo of Brenn (left), Angela, and a friend...in a photo album titled "Exposed".  The caption under the pic reads "So hard to lose when all we do is win"...with Brenn flipping off the camera which I'm sure was aimed at TK.  And Angela even left a comment two days ago saying "Isn't it great when ppl get busted. lol"  Damn TK!  My sources tell me TK was trying his damndest to get back with his ex Brenn, of course all behind Angela's back.  And of course, the pimp skateboarder was likely telling Brenn he was not tied down with Angela just so he could get what he wanted from Brenn.  So the two girls joined forces and blasted him via myspace.  I mean really, what other way is there to do it nowadays?  And here's another pic of the two new BFFs from Angela's private myspace page: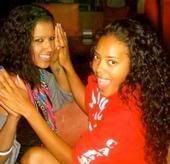 And the caption reads "speaks for itself.. hows it feel ? GREAT lol".  Funny.  And of course Brenn left a smart ass comment about TK.     So TK got busted trying to play Angela, and he even let
Bow Wow
swoop in and play pinch hitter.  Bow did say recently on Lip Service radio that Angela would be with
him
if she wanted a rapper:
Just all kinds of L's for TK this week.   Brenn and TK together: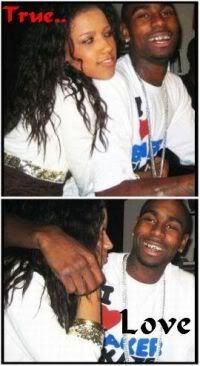 Angela and TK in happier times just a couple weeks ago: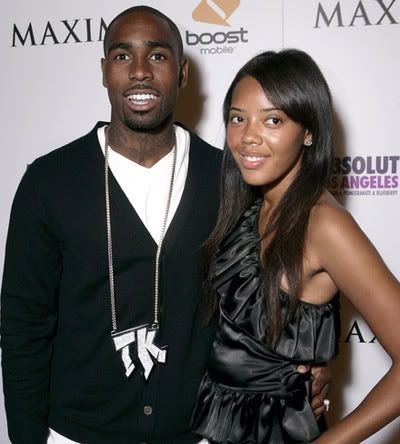 Damn.