So apparently
Ice-T
is the front man of a rock band called Body Count.  Why am I not surprised?  But this is the type of ish that goes down on stage when he and the band performs: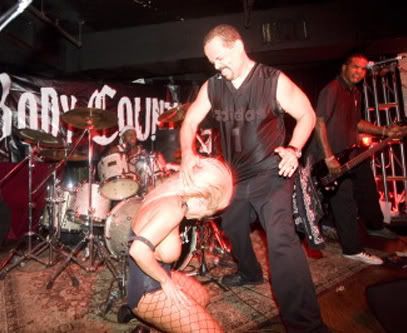 Yes...that's his skankalicious wife
CoCo
on stage with Ice doing who know's what during one of Body Count's recent performances.  And I have a feeling video of this would have been Must See TV.  I would say somebody should have tapped CoCo and let her know her chi chi fell out.  But I seriously doubt that chick even cared.