Dawn
of
Danity Kane
was here in DC yesterday teaching folks how to put a condom on at the Metro TeenAIDS event discussing HIV and AIDS:
Hilarious.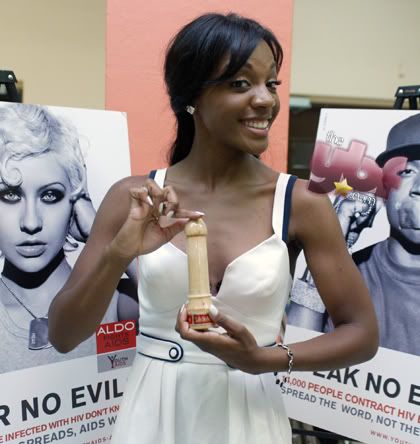 While this may be a good cause and all, I can't help but laugh at this ish.  Especially since
this
is what a member of a platinum selling group is off doing while
Diddy
was bringing his jumpoff material
Assie
 to perform over at FNMTV.  I could think of a few better people Diddy could have chosen for this here event thanks to all the practice they've had.  I'm just sayin'...
Wenn