The Carters
hit up J&R MusicFest in New York yesterday to catch lil sis
Solange, Michelle
, and
Terrence Howard
perform: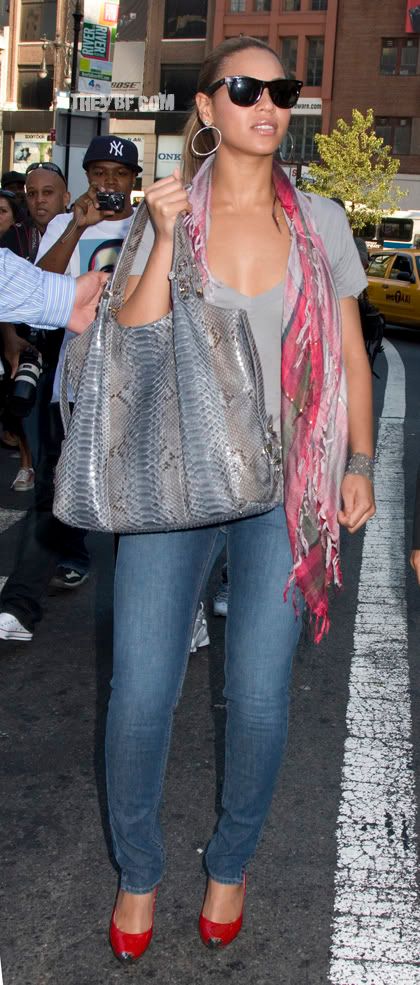 Beyonce
was looking extra laid back in jeans, red pumps, a plain grey tee, Ray Ban shades, and a scarf--like she usually does these days.  And
Jay
was clearly trying to dodge the cameras.  Probably because from the looks of it he hasn't had that head shaped up in a while.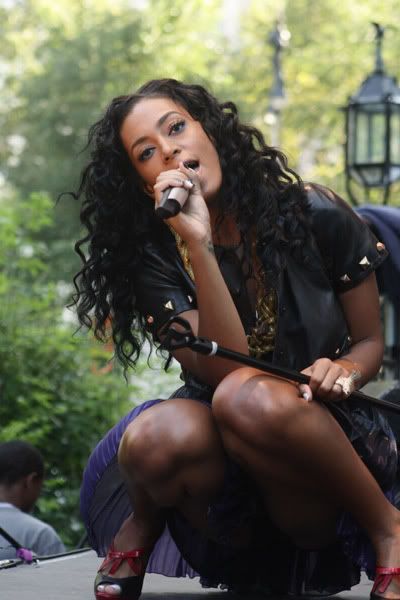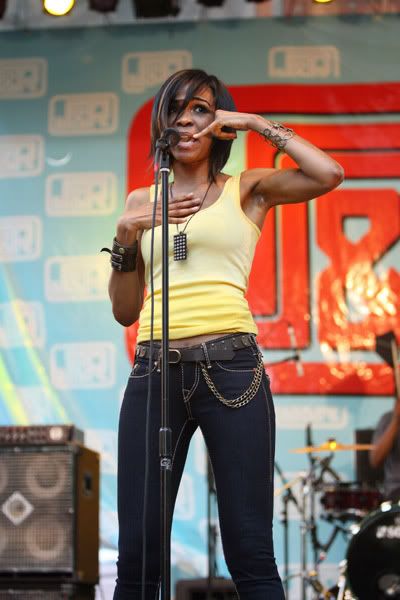 Solange, Michelle, and T. Howard all took to the stage to perform their latest singles.  Can't say I would have been pressed to hit this ish up myself but to each her own...   Lots more pics from the concert when you read the rest...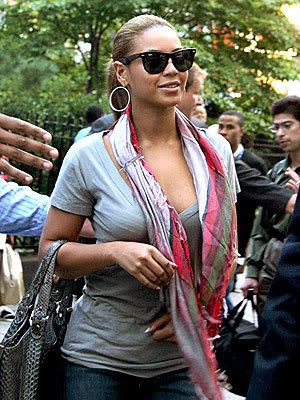 Cute look for B per usual.   Moms was spotted in the crowd too:
Heeeey
Mama Tina
.   Flicks of Solange's performance: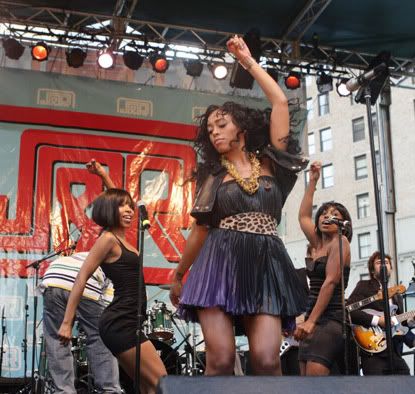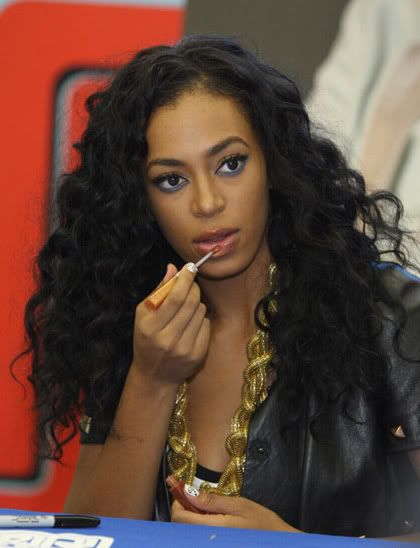 Loving her hair.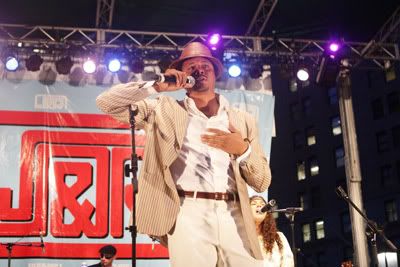 I'm still not 100% convinced Terrence is serious.  He needs more people.   And Michelle Williams hit the stage too: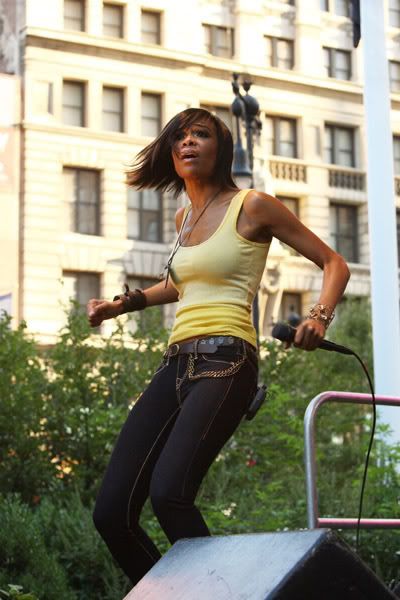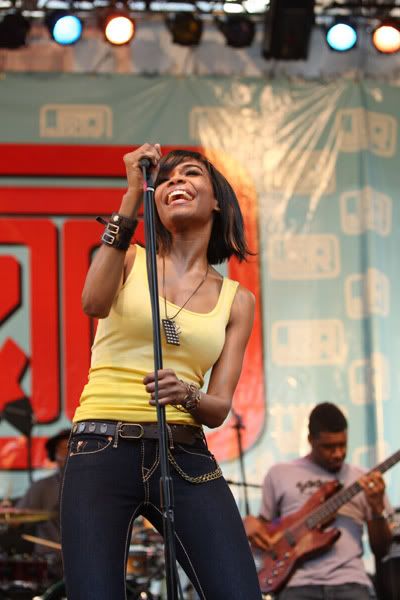 I hope her album doesn't drop in Neverary.  Y'all know they keep changing the drop date on her.  As usual.  Good luck with that 'Chelle.    
Wenn/Splash News/Raglin