It's been a while since we've seen our fave BFF's with benefits, but
Chris Brown
and
Rihanna
were spotted shopping it up on Melrose in Beverly Hills yesterday: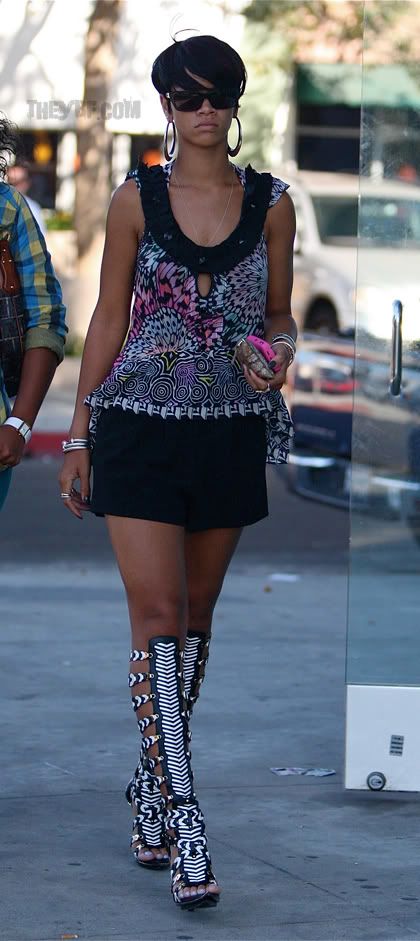 Separately of course.  Rih Rih rocked those much coveted Balenciaga boots and Chris was looking quite yummy for the kid.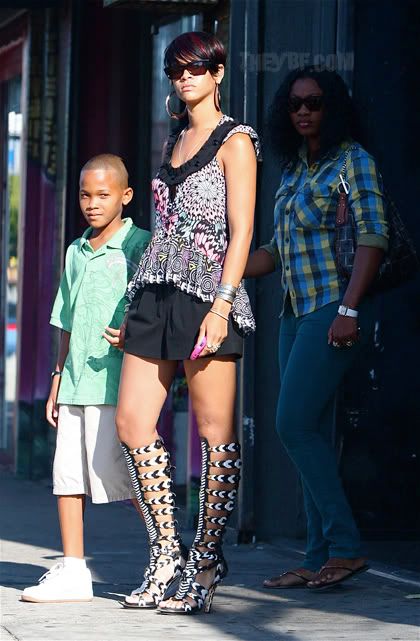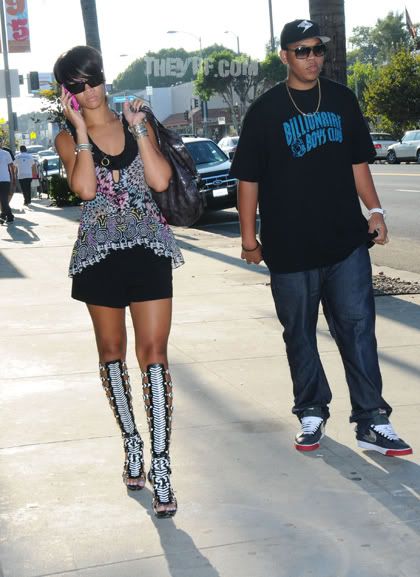 Rihanna had her brothers with her and Chris kicked it with his bodyguard.  Paparazzi sources on the scene tell us that the two purposely avoided being seen together and shopping on different blocks of the street.  but they surely chatted with each other almost the entire time on the cell.  Funny funny.   More pics when you read the rest...  
Why so glum Rih Rih?  Paps starting to annoy you?  Chick has been rocking a scowl for weeks.  Trying to steal Baby Zahara's signature and stuff.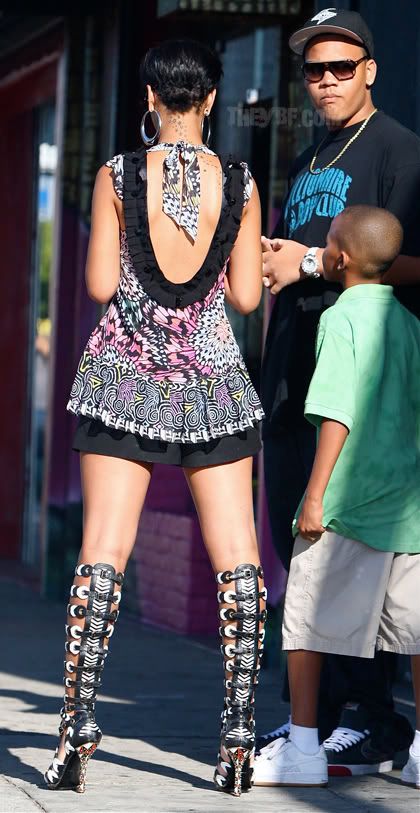 No love for the paparazzi these days.  
Wenn/Splash News