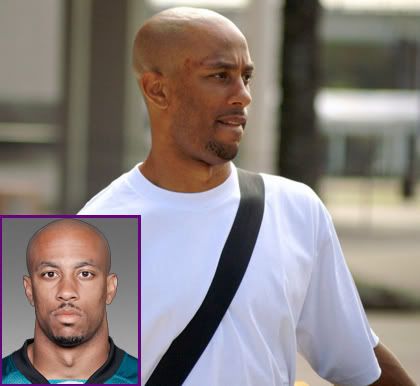 Jacksonville Jaguar
Dennis Northcutt
has had papers filed against him by his 7 months pregnant ex-girlfriend
Sharri Henry
, who says Dennis had his cousin brutally beat her up three months ago.  Per reports:  
Sharri Henry alleges last May, when she was four months pregnant, Jacksonville Jaguars wide receiver Dennis Northcutt got his cousin to "maliciously assault, beat, strike and batter Plaintiff, her face and head with great force and violence ... causing severe and permanent disfigurement to her face."
And now, Dennis' agent says Sharro is bullsh*tting and is just mad because he broke up with her and now has a new girlfriend.  He also alludes that Dennis doesn't even believe that's his child she's carrying:
"This was nothing but a desperate shakedown by a jilted ex-girlfriend who is claiming to be pregnant with his child." Stanley says Henry is upset because Northcutt dumped her for another girl. As for the assault, Stanley says, "She verbally antagonized the guy who hit her." He says Northcutt knew nothing about the attack until after it happened.
Henry's lawyers, though, said this morning that the story is completely true.  And the reason why Dennis is so mad is because Sharri refused to abort the child.  When words were exchanged about the abortion, Dennis, his new girlfriend, and Dennis' cousin attacked her verbally and physically.  Damn!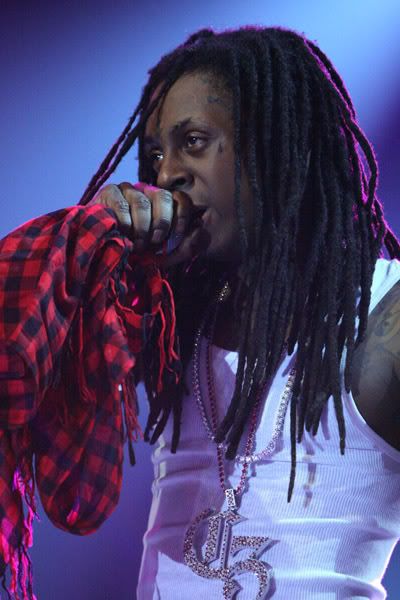 Lil Wayne
has missed his court date yesterday dealing with his drug charges in Yuma County, Arizona yesterday. And he's saying it was for "medical reasons".
Allhiphop.com
reports:
The rapper missed the scheduled court date due to an unknown medical procedure, which prevented him from making the mandatory appearance. In May of 2008, Lil Wayne pleaded not guilty to weapons and drug charges. The rapper was arrested on January 22, when federal agents seized 41 grams of ecstasy, 105 grams of marijuana and 29 grams of cocaine. Lil Wayne is due back in court in October.
And it's not even the first time he's pulled these shenanigans. Here we go again...