Folks hit up
Young Jeezy's
album release party in NY at Prime last night:  
WTF is going on with your concealer
Kim
? You look like a reversed raccoon. That blush isn't helping either. I see she was all up in Jeezy's party though. Hmmm...maybe there really is something going on with these two like we've been suspecting.  
The Simmons girls
were spotted previewing their Pastry line at MAGIC in Vegas this week:
Cute. And I'm not talking about
Soulja Boy's
draws/pants. And look who copped a new wig: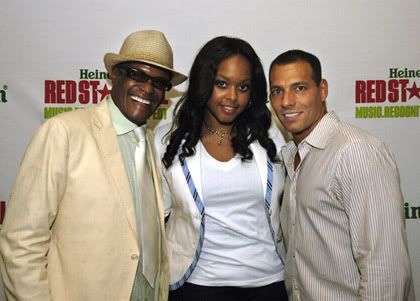 Chrisette Michelle
changed up her natural short cropped 'do to this wigalicious look for her performance at Heineken's Red Star soul event at Chicago's House of Blues last night. She kicked it with
George Daniels
.  Interesting.   More pics of these folks and flicks of celebs at day 3 of the DNC when you read the rest...   More flicks from Jeezy's album release party last night: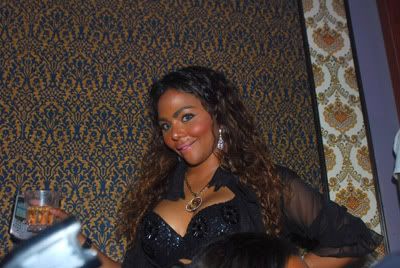 Fab, O.B.,
and
Red Cafe
were all there. Across the country in Vegas,
Vanessa
and
Angela Simmons
showcased their new Pastry items: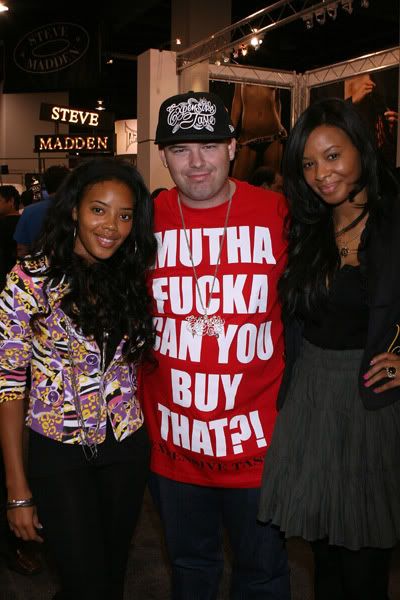 Really
Paul Wall
?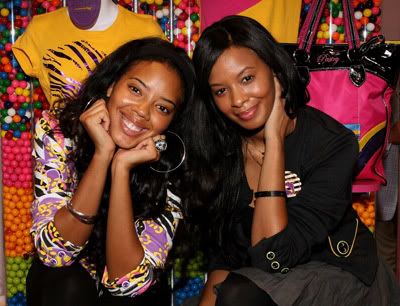 Congrats to the girls for having a successful line. Celebs did the Heineken Red Star Soul event in Chicago last night:
Danella
and
Kenny Burns
kicked it on the carpet.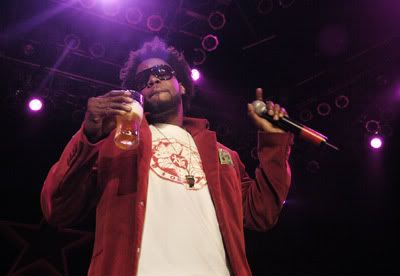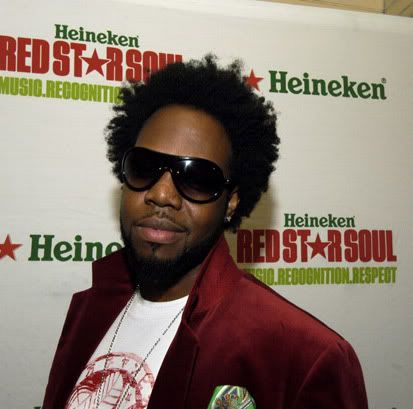 Dwele
performed.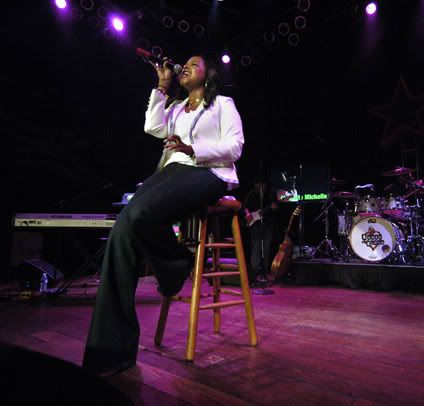 And so did Chrisette. Over in Denver, celebs hit up the Myspace suite at the DNC:  
Ha.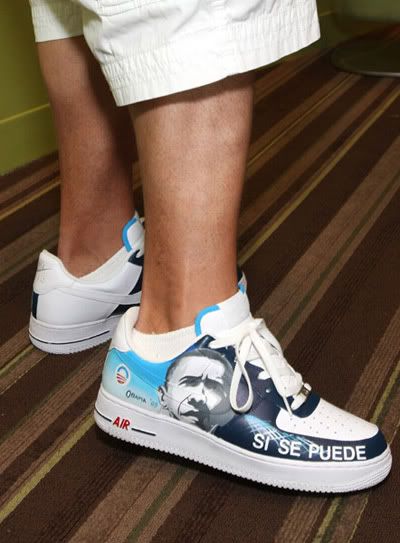 Fat Joe
was there to show off his
Obama
footwear.  
Keisha and Forest Whitaker
kicked it with
Hill Harper
.
And
Star Jones
was there of course.  
Warner