The King of Pop hit up Planet Hollywood Las Vegas yesterday in this getup: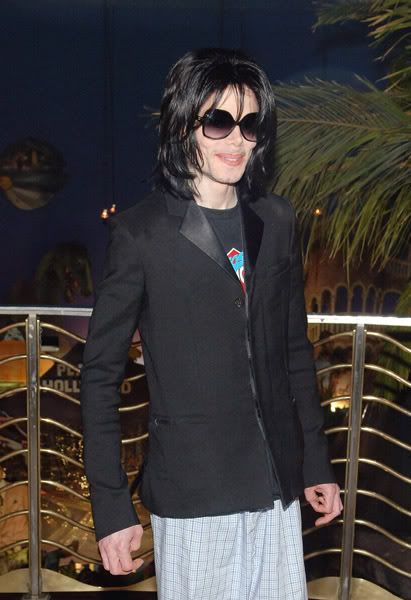 No, it's not a wax statue.   I had to stare at this ish for a few minutes my damn self to make sure.  It really is that dude
Michael Jackson
in the flesh.  Rocking a blazer and pajama pants in public is becoming his signature look.  And that's not ok.  But ya'll know the fill-in-the-blank drill...  
BUT HIS ___________ LOOKS NICE.
Truscello