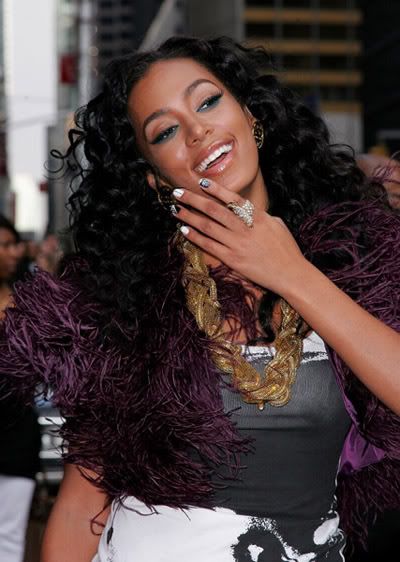 So Fox News is spilling the beans on
Solange
. 
After she popped off on the Fox News anchor yesterday morning
for being "unprofessional" and lumping her in with her big sis, Fox has put out some juice on her. 
They're saying that
their sources in Solo's camp say she's a spolied brat who gets anything she wants and has no media training.  Allegedly the Knowles camp is "apologetic" for her mouthiness yesterday, but they have not submitted any statement to Fox.  They also say they know Solange is not a fan of Fox networks (I certainly feel her on that), but she's clearly more than willing to use them for publicity.   Point em out, point em out, point em out...   Meanwhile, Solange has out this video to "clear up" what happened yesterday: OK not to clear up.  Really to stand by what she said.  And to thank her fans for their support.  Yeah...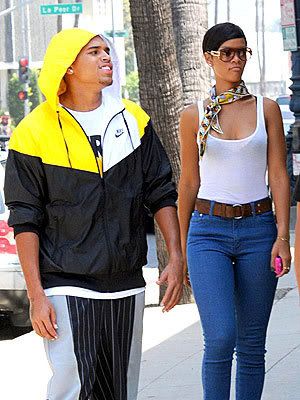 Chris Brown
and
Rihanna
were spotted hitting up the Beverly Hills Ferrari dealership Tuesday afternoon so Chris could check out some new models.  I guess we know what he's going to be filling his garage with at
his alleged new home with Rih Rih
.   The Randomness:
1.
Don't forget to tune in to the DNC tonight to hear/watch Barack Obama's historic Presidential nomination acceptance speech and J-Hud's version of the national anthem.
Stevie Wonder and will.i.am are also performing. 2.
Suge Knight has reportedly posted bail and is no out of jail.  His girlfriend best be running for her damn life right abotu now...