Couples were spotted everywhere this weekend:
Kimora
and
Djimon
hit up LAX to fly to NY this weekend likely to get a jumpstart on Fashion Week. But y'all already know KiKi's divatude was in full effect...yet again...while she tried to get her sh*tload of luggage through security. Paparazzi sources on the scene say she got all pissy because TSA was taking some time getting her way over the legal number of bags through security. And she kept asking "What's the problem?" like the rules weren't supposed to apply to her. She better include that
Russey's
private jet in her divorce papers if she wants to keep this mess up.
Kim
and
Reggie
are spending Labor Day weekend in L.A. while her sisters are partying it up in Vegas.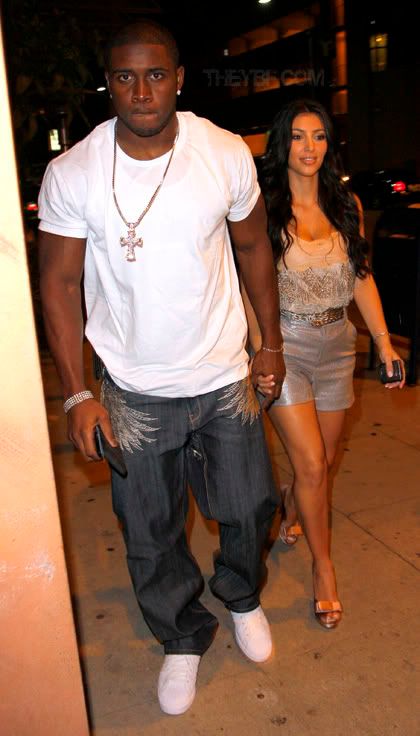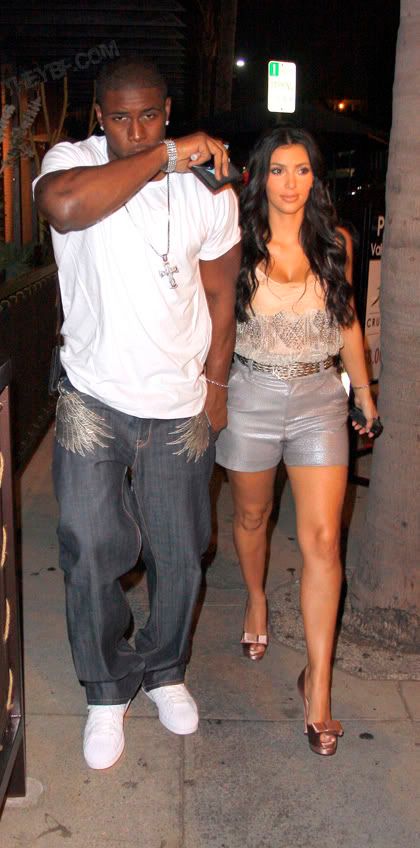 Loving Kim's Louboutins. And we've finally spotted
Gary Dourdan's
girlfriend he's supposedly all extra smitten over: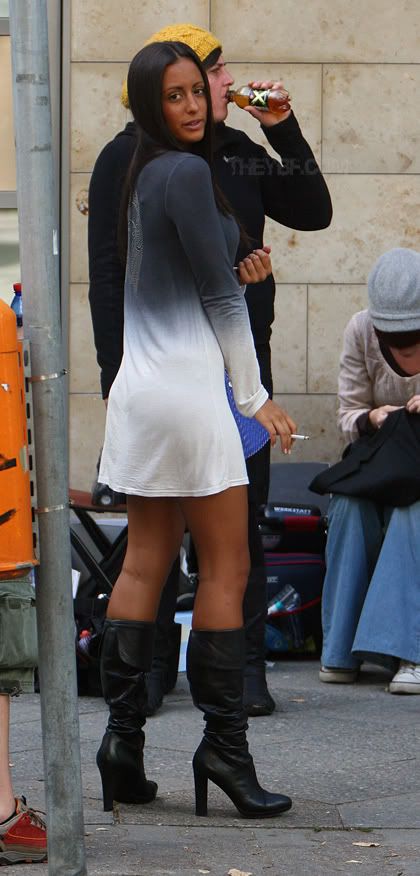 She's some "model chick"...surprise, surprise...who Gary has been crazy over and supposedly even proposed to her.  She went to Germany with him while he's there to film his new movie "Fire". More pics of these folks when you read the rest...  
Someone doesn't look like a happy camper.  How about you talk the talk and fly private next time KiKi. And as for Gary D.'s girlfriend: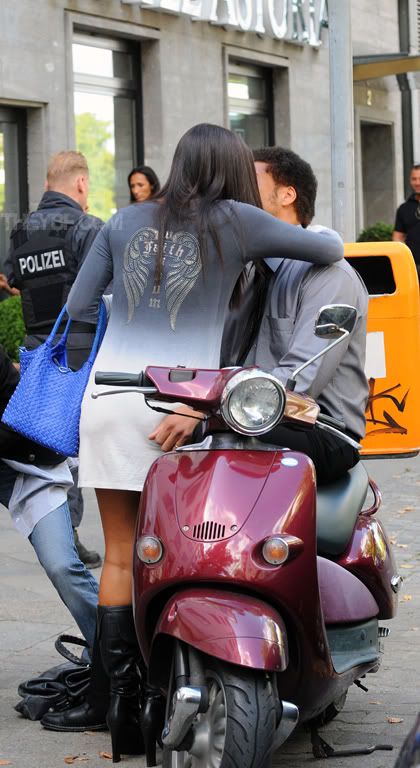 It would be mean to call her a
Mel B.
knock off.  So I won't.  Congrats to the happy couple though for...being happy.
Splash News/Wenn