Rih Rih
was spotted out and about in the streets of Hollywood this Labor Day weekend:
She hit up Popeye's for some grub.  That chick loves her some fried chicken.  Just like somebody else I know...     And she's trying her damndest to shut down those broke rumors of her only having $20k in the bank thanks to all her excessive spending.  So she hit up the Gucci store this weekend too: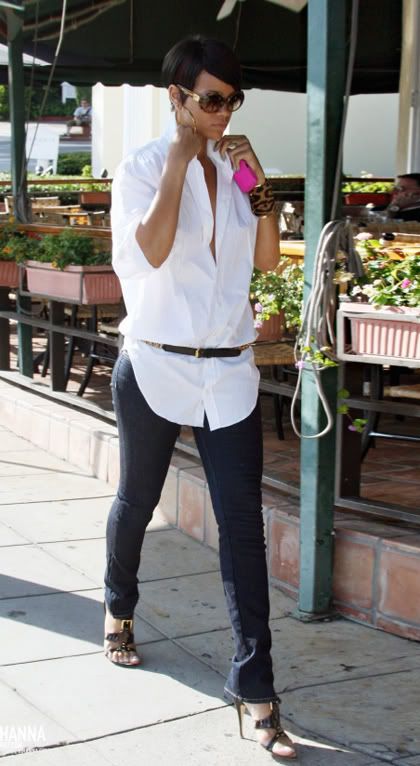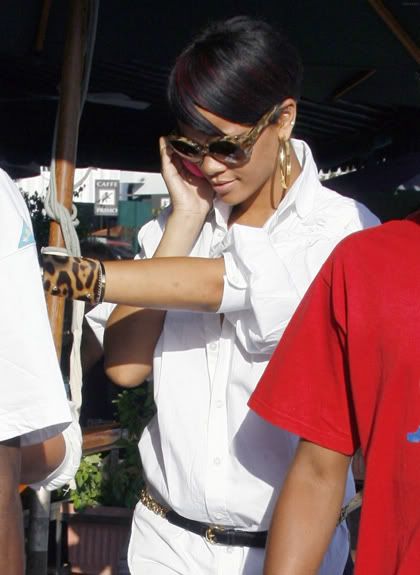 More Rihanna pics when you read the rest...     She rocked some cute extra tight red skinny jeans with a rocker Betty Boop tee and some hot booties to Popeyes's: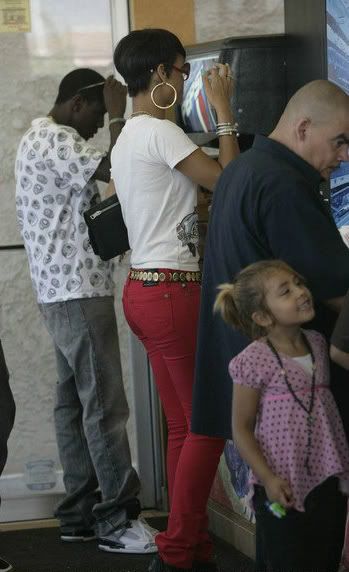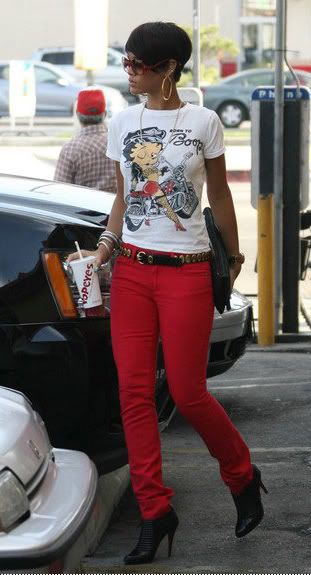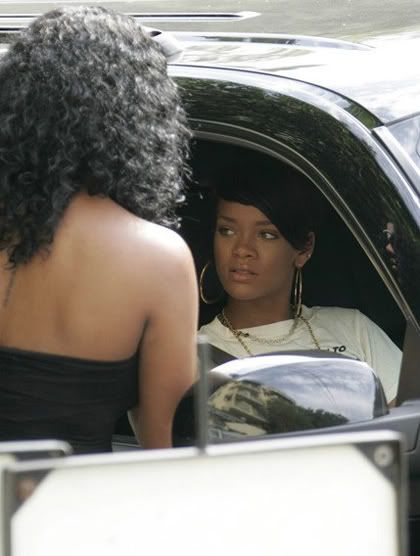 And I guess somebody finally recognized her when she got outside.  Loving those shades too.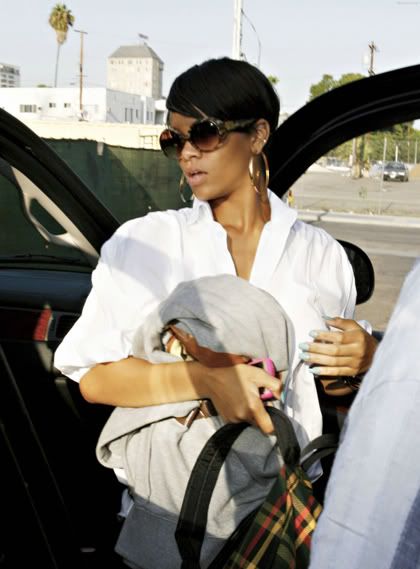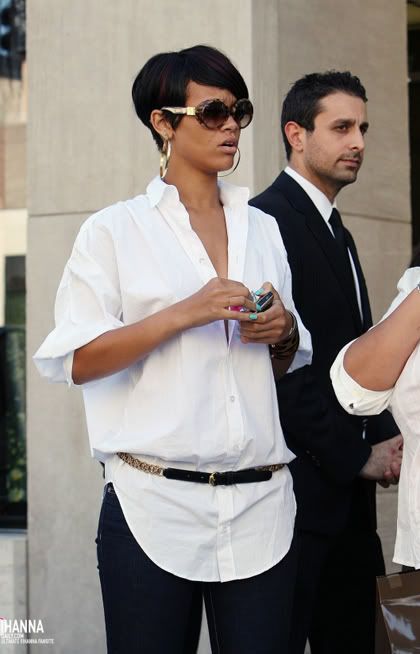 And she rocked the crisp white button and skinny jeans look to the Gucci store:   Cute look.
Rihannadaily.com