Here's pics from backstage and on stage of the 5th Anniversary Fashion Rocks! show taping last night (so if you want to be surprised Tuesday when it airs, I suggest you don't go any further):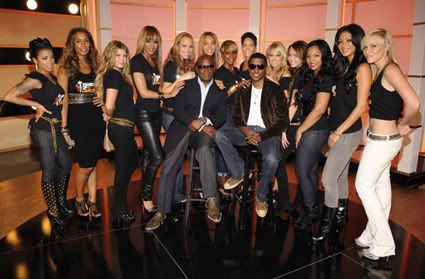 The 15 ladies who sang "Just Stand Up" along with the writers
Babyface
and
L.A. Reid
took some pics. 
Check out the video of their performance here
if you missed it.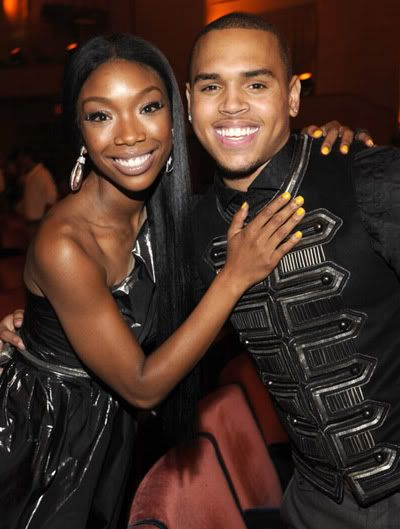 Brandy
and
Chris Brown
kicked it in the audience.
Beyonce
did a tribute to
Etta James
, who she is playing the the upcoming
Cadillac Records
movie::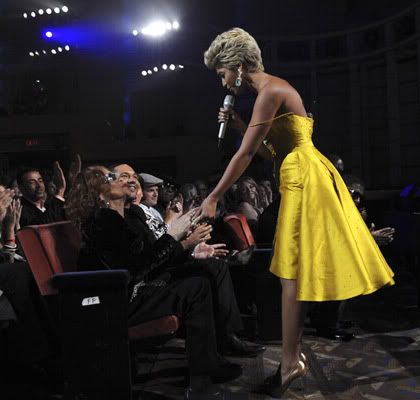 She also performed with
Justin TImberlake
: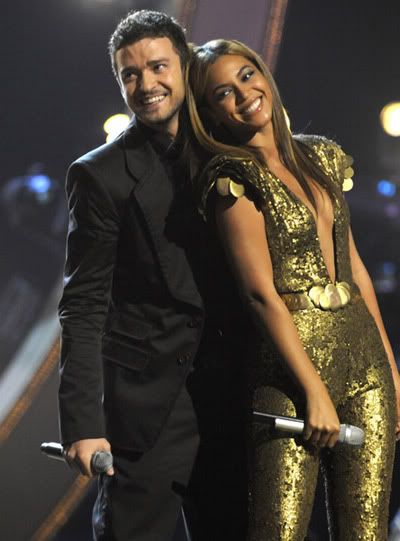 There's the sequins
Mama Tina
creation we all know and love.  I'm sure it was for a tribute though.  Maybe... And Chris Brown,
Solange, Mary J
with
Kid Rock,
and
Rihanna
performed as well: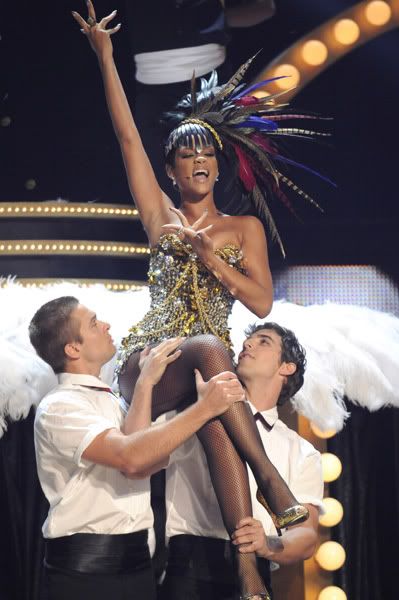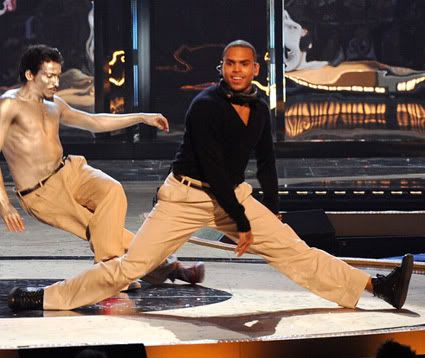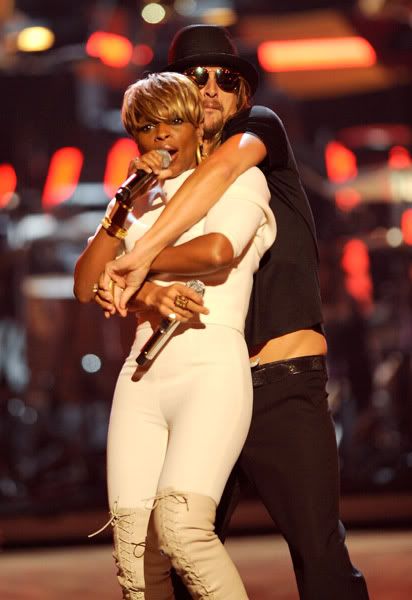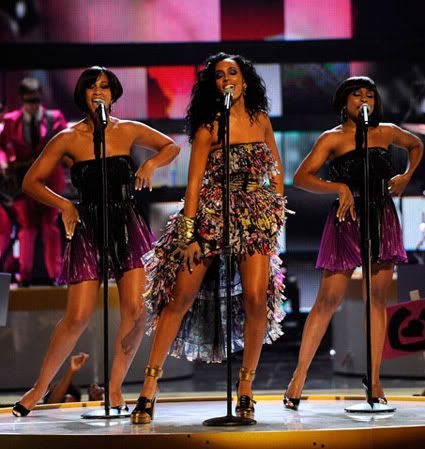 Lots more pics when you read the rest...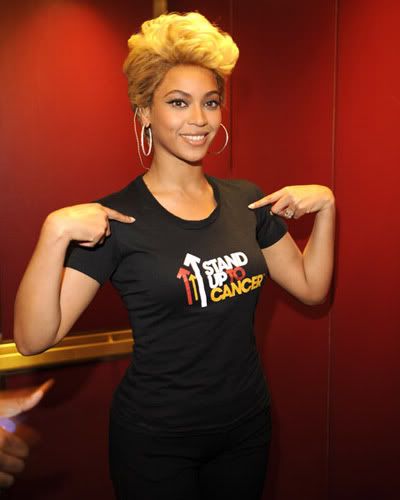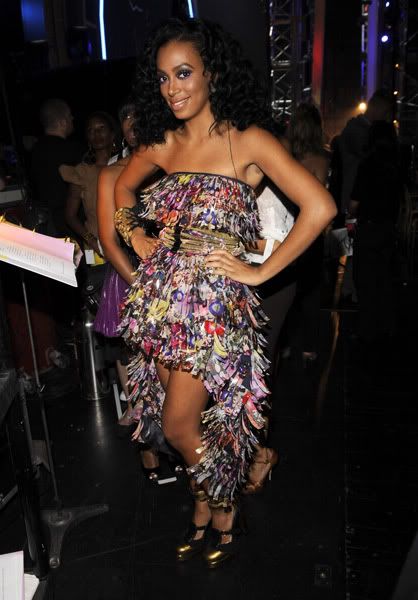 Solo looks like she lost a fight with a peacock while somebody was throwing crayons at them.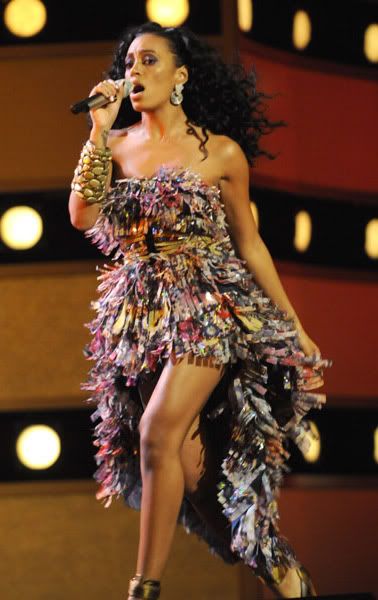 I understand what she's
trying
to do, but...yeah. Rihanna brought the sexed up showgirl performance: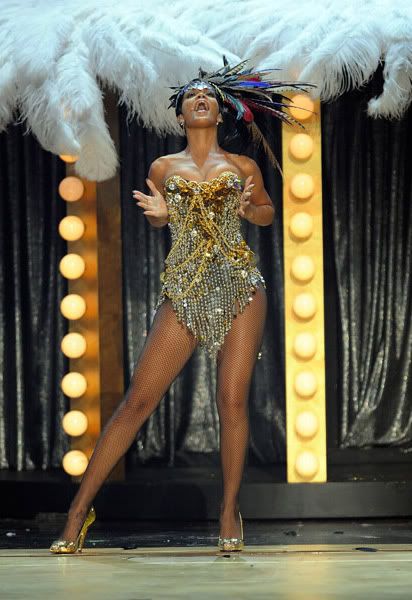 Hot. And more pics of the ladies singing: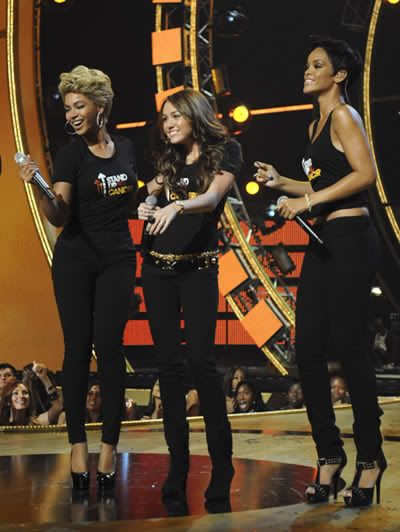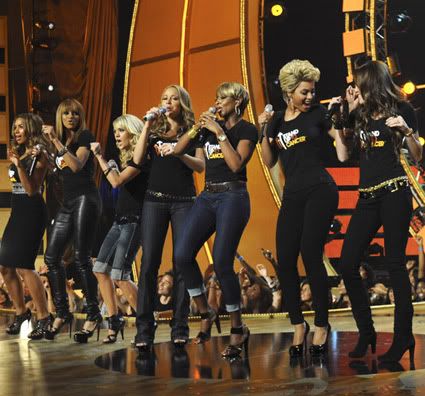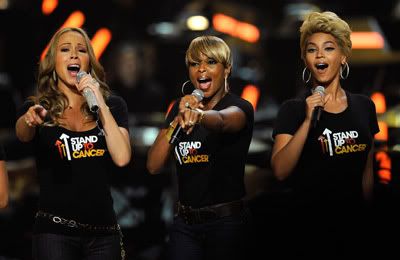 Hmmm I wonder if a collabo with these three could ever happen.
Hey Ms. Etta. More pics of Justin and B: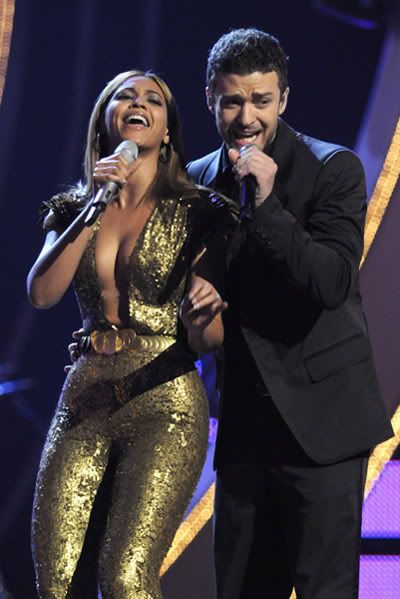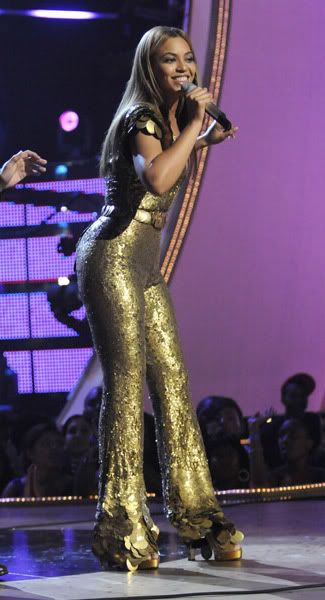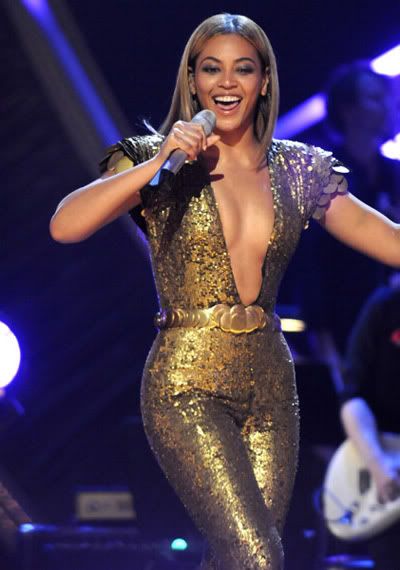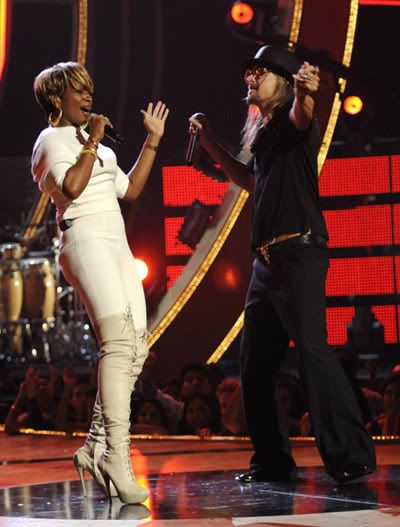 Mary performed with Kid Rock. And CB hit the stage: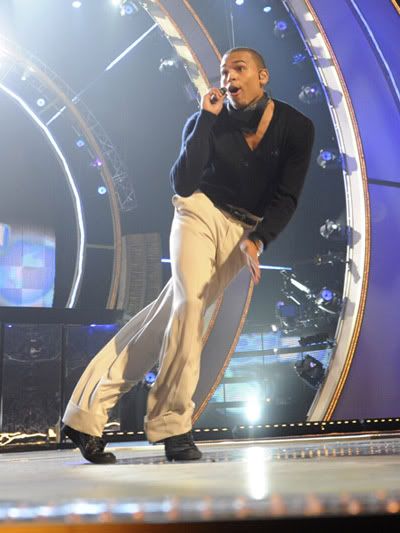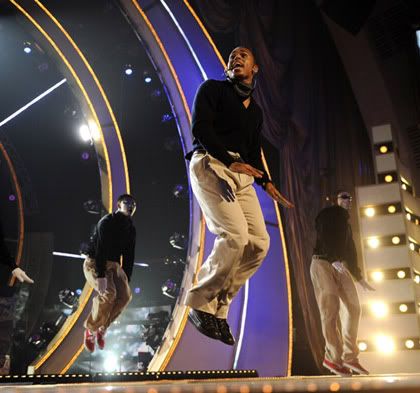 Tyra
was spotted in the audience and she hit the stage to present: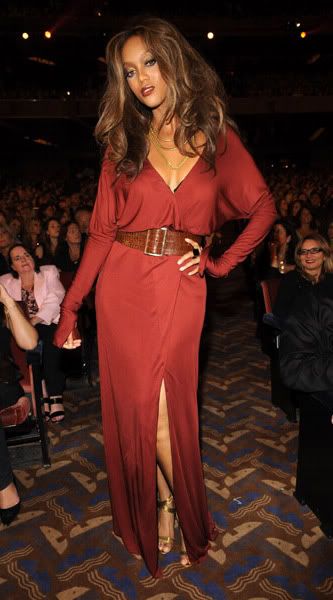 And of course
MiMi
hit the stage in all her glitter glory. Fab times all around for the YBF folks.
Mazur