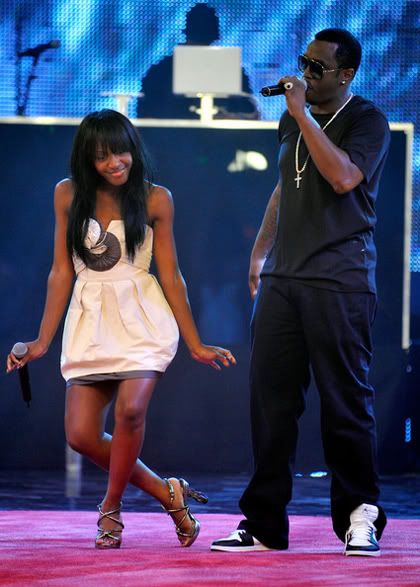 A couple weeks ago TheYBF.com broke the exclusive news that
Diddy
is secretly setting
Dawn Richard
up to go solo which has been causing a rift amongst the Danity Kane chicks.  And it took no time for Atlantic Records  to respond to my story (after Bad Boy passed the buck and didn't even want to give a statement about it) saying that Dawn
isn't
going solo and Diddy hasn't flown her anywhere with him.  Or really?  Well why in these pics and video, taken on September 5th, did Diddy bring Dawn all the way to Toronto to perform with him.  And just Dawn.  None of the other DK chicks were there: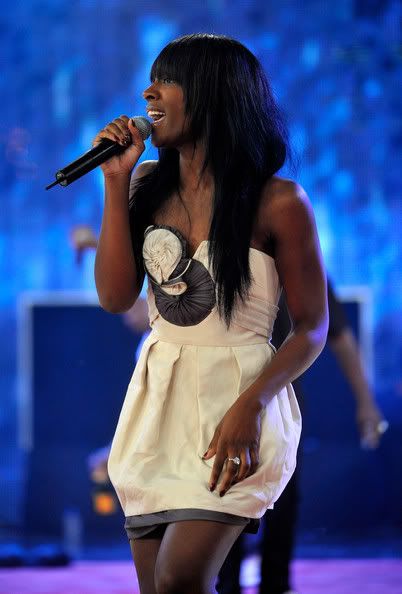 Not edging toward a solo career my ass. We don't believe them and they both need more people. I can't recall him bringing with him one particular DK chick to another country just to perform a track. Especially not one they weren't even originally on.  I'm just sayin'. Funny how folks like slick ass Diddy are always lying to cover some mess up.  But I'll hold my tongue until Bad Boy themselves are ready to make this solo deal official to the public. *
side eye
* As usual, I stick by my story. This is just the beginning, but rest assured a Dawn Richard solo album will be hitting shelves sooner than you think...