T.I.
and co. have posted some pics on the Trap Muzic myspace page: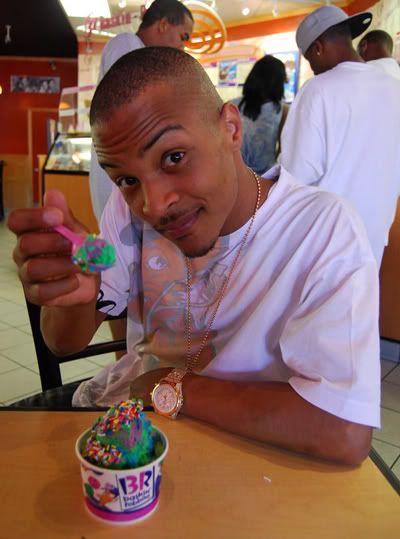 They hit up Baskin Robbins before heading to the VMAs to partake in their love of ice cream. I also hear he's about to start filming a movie.  I guess he's on that hustle before his jail sentence is set to start March of '09.  In the meantime, please tell me how this man makes ice cream and sprinkles look so damn sexy. And after peeping this behind the scenes of the VMAs pics of his girl
Tiny
and friends, he must really love her too: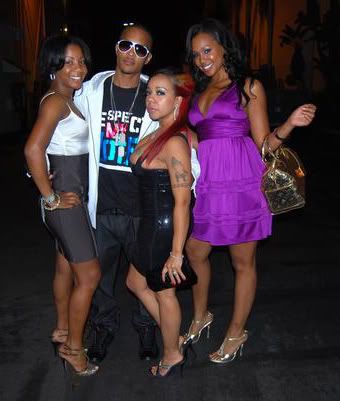 SIgh.  I'm convinced this chick just really doesn't care what she looks like.  Rainbow kool-aid dyed hair and all.  I've held my tongue long enough but this ish is just ridiculous.  I all of a sudden hate that dress and actually liked it on the other 10 celebs who rocked it before her.  There is a FINE line between hood fab and unique fab.  And I want Tiny to understand the difference. More pics of T.I.P.:
Fun times at Baskin Robbins with Clifford.